England's summer begins at Lord's against Ireland on Thursday and even if it is only a starter before the lavish main course of the Ashes I am sure nobody in that dressing room will be taking it lightly. It is, after all, a Test at the home of cricket, a big crowd, a big game and there is lots of competition in the squad.
Several players will remember the game against Ireland in 2019, when my old Middlesex teammate Tim Murtagh got five for 13 and England were bowled out for 85 before lunch on the first day. I am pretty sure that was a one-off – there's a reason Tim is approaching 1,000 first-class wickets and if you give him the right conditions he'll exploit them – but the players will want to make absolutely certain.
I'm expecting a strong team, but when it comes to the bowling England will have to be careful with their resources. Jofra Archer is out for the summer, Olly Stone is struggling and the senior bowlers have no need to prove anything, so I expect those selected may be a bit conservative.
Josh Tongue has been brought into the squad, most likely just to give the dressing room a chance to look at him and judge his personality and the way he handles himself in that environment. I haven't seen a lot of him, but he looks quite awkward to face and I'm sure he could do a job if he is selected.
That said, there will be a few bowlers thinking they might have got the call instead – last week I saw Craig Overton take five second-innings wickets for Somerset against Middlesex and he looked in great form. I've always been a fan and though he's played eight Tests over five years I've been mystified that we haven't seen more of him.
There has been a lot of talk about England's batting lineup and how they would squeeze Jonny Bairstow back in when he returned to fitness, but bowling is the real issue. Ben Stokes has proved himself a wonderful captain and leader, but if his injured knee stops him from contributing England are down to four bowlers and, with six Tests to play in eight weeks and a few injuries in the ranks already, that is a serious concern.
The teams I've seen with four bowlers were England in the 1990s, who put a huge responsibility on the spinner so the seamers could be rotated, and Australia when they had the luxury of Shane Warne. If that is the balance England choose, their bowlers will be in for a really tough few weeks and the age of their premier seamers does not help.
Joe Root could provide a few overs of spin and Jack Leach has become a reliable performer – I also saw him play for his county last week and he has grown in stature and is flourishing – but we are placing a serious burden on a few individuals.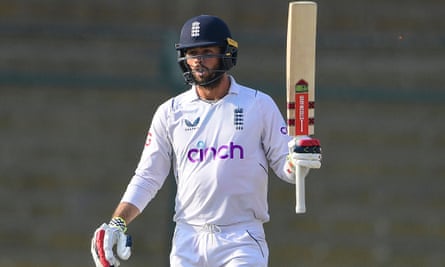 Bairstow has taken the place of Ben Foakes and I understand that decision, even if I believe Foakes has the potential to become a core Test cricketer for many years to come. As a result, Zak Crawley remains England's first-choice opener. Before the start of the county season he said he had "a good defensive technique" and "it's not something I need to work on". I was shocked.
I understand players have to keep their confidence up and the talk from the dressing room has been about him being an impact player who is not expected to always score big runs. But in international cricket playing the ball tight and late around the top of off stump is what you live by. Without having that skill nailed you're going to struggle to be consistent and Crawley has never had it.
I saw him play for Kent a few weeks ago. Murtagh was doing his thing again, getting him out cheaply in both innings, and Crawley was as good as his word: I certainly couldn't see any change in his defensive game. The bat was still coming in from gully outside the line of off stump, he still groped at the ball when it swung away and he still nicked off a lot.
This England setup has made a point of showing faith in their players, of reassuring them that they won't be dropped at the first sign of poor form, and I support that approach and can see how it must be freeing. But I can't think of anyone else in my living memory, not only in the England side but in any cricket team, who has been given such a long run without showing consistency and sound technique.
I was there when Crawley scored 267 against Pakistan at the Rose Bowl and it was a glittering innings full of fantastic shot-making – there is no doubt about his potential. But however talented he is, and however important it is for players to get a decent run in the side, at what point does the fairness and integrity of the process get called into question?