September 07, 2022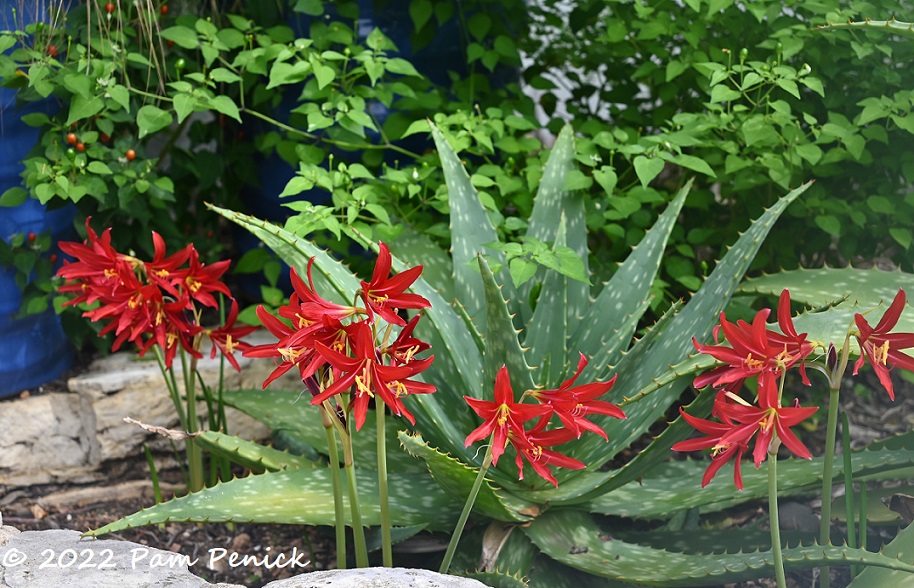 I vamoosed from the Texas heat last week for the drier, cooler, high-desert climate of Santa Fe. It was a great trip, but the whole time I was away I fretted that I was missing one of my late-summer favorites at home: the eruption of oxblood lilies that pop up virtually overnight following a late-summer rain. I dashed outside as soon as we returned and saw dozens of blazing red trumpets clustered amid the soap aloes. Perfect timing!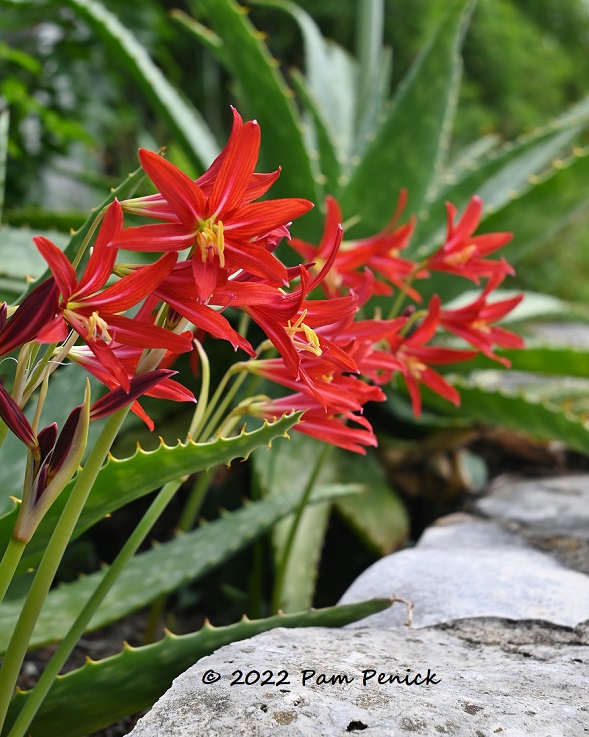 Oxblood lily (Rhodophiala bifida) is an Argentine bulb that thrives in Austin's hot, humid subtropical climate. It lies dormant all summer until the days grow shorter and a triggering rain arrives, and then boom! — there they are.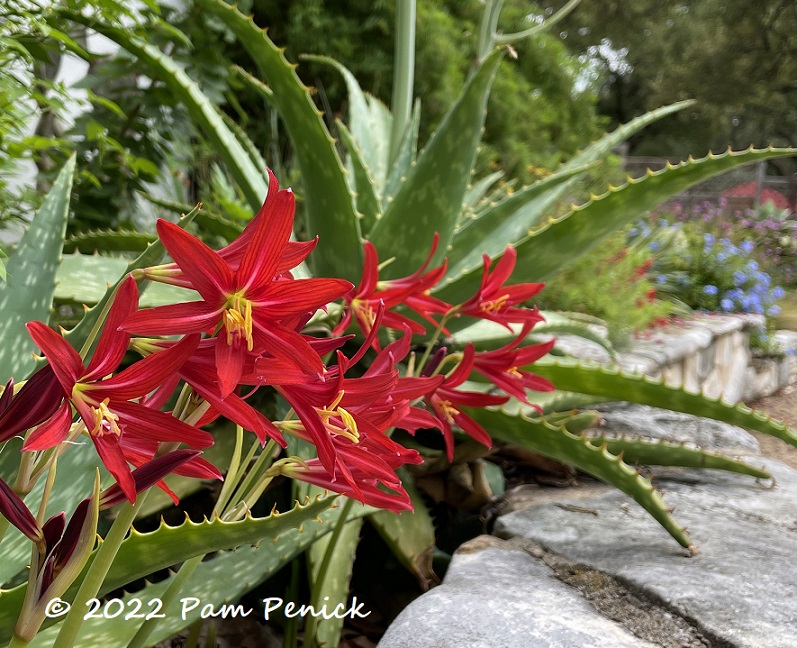 Like the Texas bluebonnet, they are small in stature but pack a punch when massed together.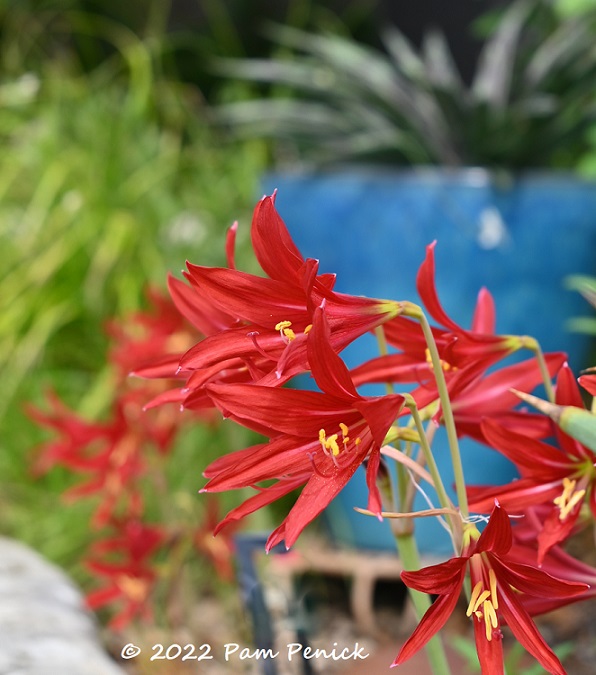 You can increase your bulb count by digging them up and dividing them in late fall or winter, after they've bloomed but before the green leaves (which sprout later) disappear. I never think to divide mine, however. They're now growing under spiny aloe arms, so that also dissuades me. They don't seem to mind. The trumpets blaze on, year after year. I'm happy to have seen them, these heralds of fall.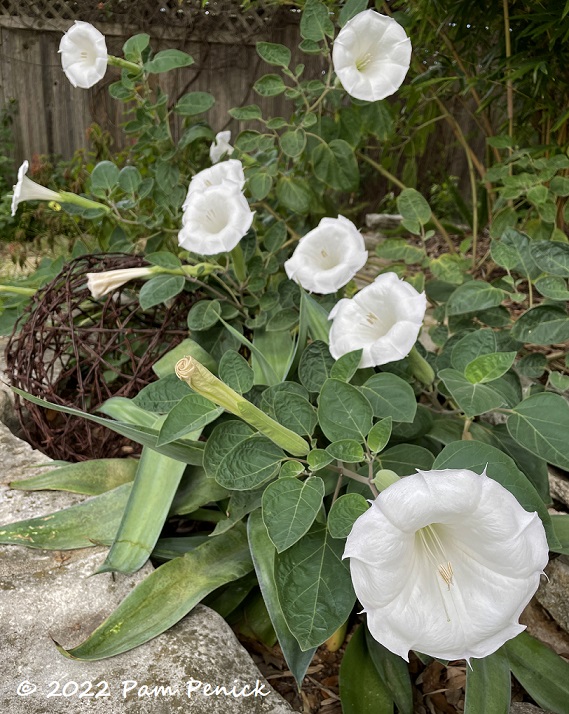 Datura has also responded to the rain with its gigantic white trumpets, which unfurl at night to scent the garden in sweetness.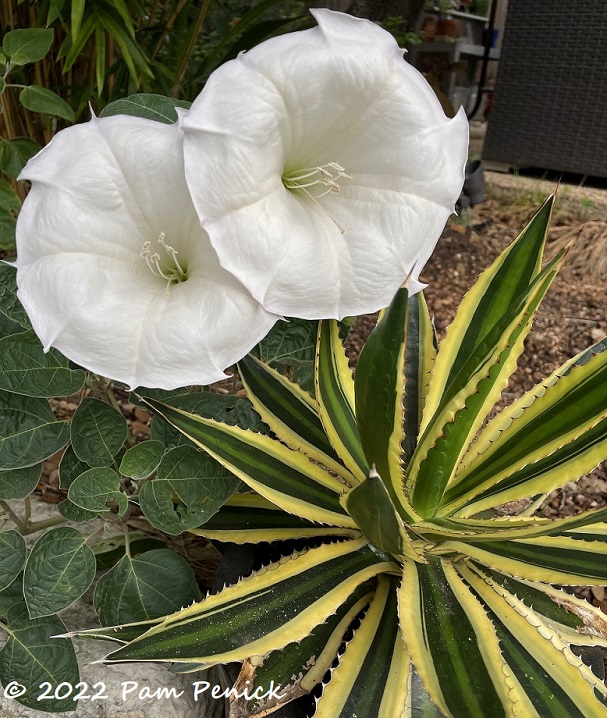 After exploring Georgia O'Keeffe country in New Mexico, the datura, which she painted, reconnects me to that glorious landscape. I'll have pictures for you soon.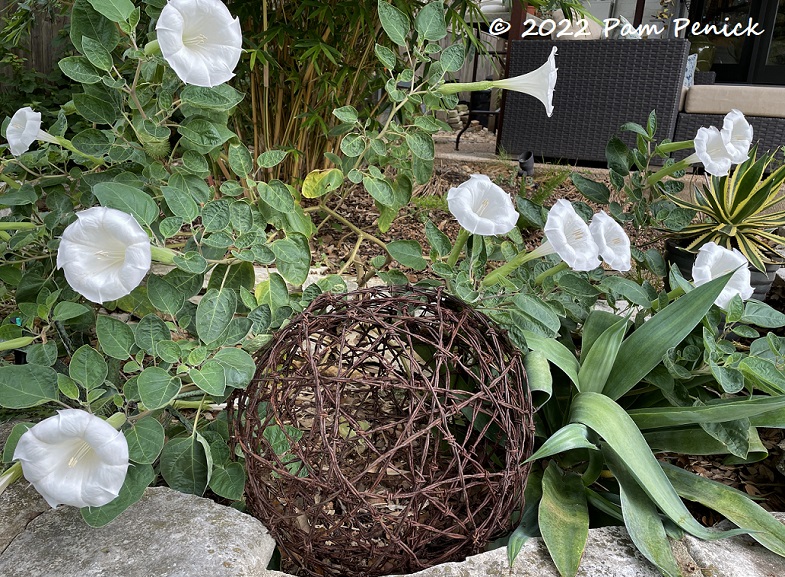 For now I'm luxuriating — as is the garden — in the gradual relenting of summer. It ain't over 'til it's over. But it's a start.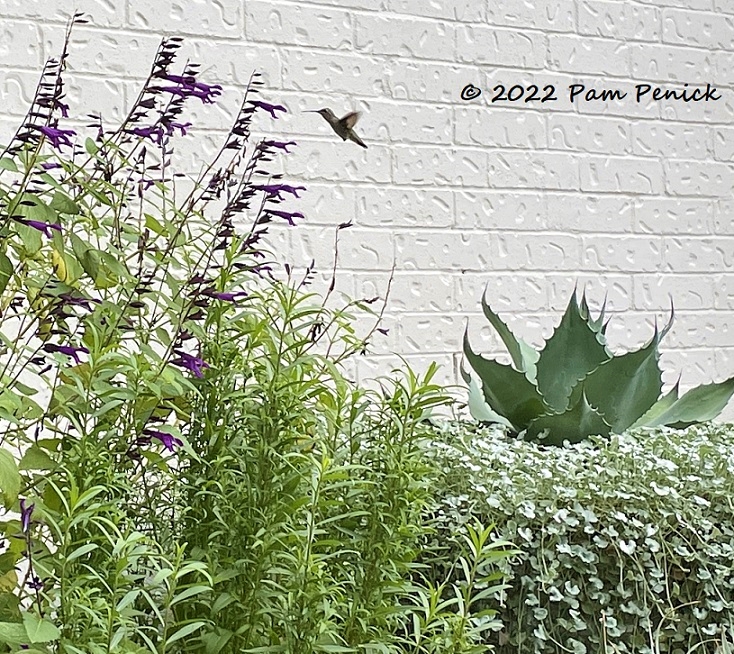 The hummingbirds that visit my garden daily surely appreciate the bounty of reawakened flowers too. We made it through.
I welcome your comments. Please scroll to the end of this post to leave one. If you're reading in an email, click here to visit Digging and find the comment box at the end of each post. And hey, did someone forward this email to you, and you want to subscribe? Click here to get Digging delivered directly to your inbox!
__________________________
Digging Deeper
Come learn about garden design from the experts at Garden Spark! I organize in-person talks by inspiring designers, landscape architects, and authors a few times a year in Austin. These are limited-attendance events that sell out quickly, so join the Garden Spark email list to be notified in advance. Simply click this link and ask to be added. You can find this year's speaker lineup here.
All material © 2022 by Pam Penick for Digging. Unauthorized reproduction prohibited.