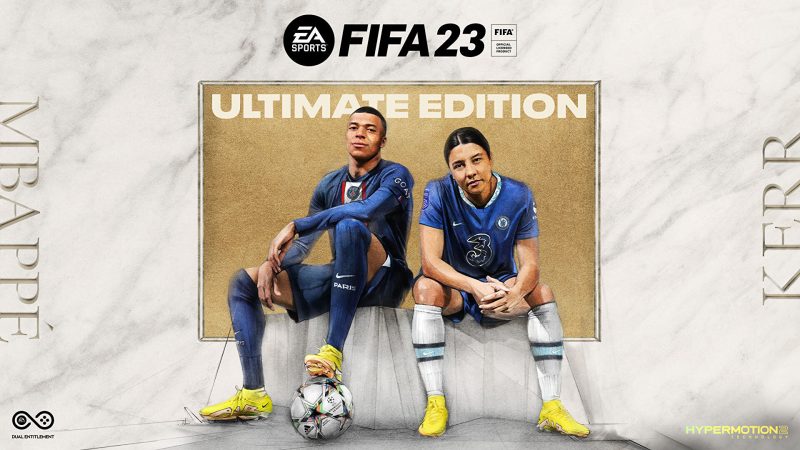 FIFIA 23's Ultimate Edition will feature Sam Kerr and Kylian Mbappé on the cover, with Kerr representing that this game will likely be the first time that the Women's Super League is included in FIFA.
She's also the first woman on the cover of a FIFA title ever, alongside Mbappé who is a seasoned veteran at three FIFA covers in a row.
Kerr for her part is largely considered to be the best female footballer in the world, and her inclusion on what will be the final football game from EA titled FIFA, is significant, while also highlighting how long it took EA to not just include female football players, but league teams as well.
FIFA 22 finally added women to the game, beginning only with international teams.
According to a report from Eurogamer, line producer Matthew Lafreniere said "This promises to be the most inclusive FIFA ever, with all-new experiences built to appeal to more players and football fans across the globe."
Hopefully this level of inclusivity only improves in the years to come.
Source – [Eurogamer]