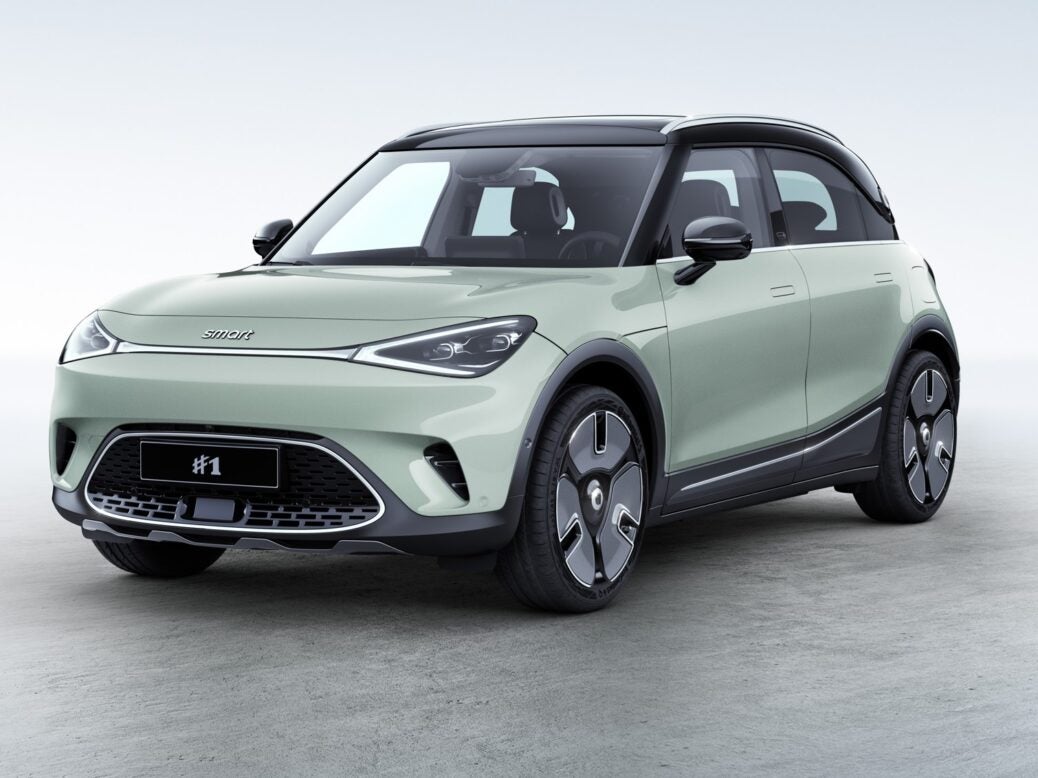 Lotus
The England-based car maker, its parent and Renault Group are collaborating to develop two electric sports cars: one to potentially replace the Alpine A110 and the other for the Lotus brand. For reasons unknown, it will take until 2026 for the second of the pair to be launched. That may also apply to the Alpine.
This car's platform is known as both E-Sports and LEVA (Lightweight Electric Vehicle Architecture) while the vehicle itself has a development code of Type 135.
Coming sooner than the e-sports car is Type 134. Lotus claimed in August 2021 that it would add a D segment (i.e. BMW iX3-sized) SUV but not until 2025.
If the 134 is aimed at those who will buy next year's electric Porsche Macan, the newly announced 135 is going after electric SUVs about the same size as the Cayenne.
Called Eletre and revealed in March, the new model is in fact 179 mm lengthier (but 66 mm lower) than the Porsche. Unlike the Cayenne, the 5,105 mm long Eletre is an EV. Width is 2,231 mm with door mirrors or in countries where camera-mirrors are legal, 2,135.
Production will be at a plant which Geely had built in Wuhan. This factory, which has initial annual capacity of 150,000 vehicles a year, became operational in the second half of 2021. The first deliveries of the big SUV are due to commence in early 2023 but exports to the USA won't start until 2024.
Power and torque outputs are not yet official, Lotus stating only that a two-motor version (it might be standard) produces close to 600 PS. There is said to be a 700 PS alternative too.
China-based Hesai Technology and RoboSense will supply the vehicle's LiDAR systems.
Type 133 hasn't yet got an official model name but it's guaranteed to start with an E. Coming in 2023, this will be an E-segment four-door coupe.
Facts and figures concerning past, present and future Lotus models are in PLDB (see end of this report).
Lynk & Co
This brand's first people carrier/MPV/minivan is due to be launched in China during the second half of 2022. Images of a disguised prototype which were published on the web in November 2021 appeared to show a large vehicle with sliding side doors. The Lynk & Co name was on the steering wheel.
The most recently added model is the 09. Revealed at the Shanghai motor show in April 2021, it went on sale in China six months later. There are five, six and seven-seat layouts.
A 5,042 mm long SUV, the 09 is based on the second generation Volvo XC90. In fact, it shares that model's wheelbase dimension. There are three engine options, with each linked to an eight-speed Aisin automatic transmission. The all-wheel drive system was developed by BorgWarner. The three are:
187 kW (254 PS) & 350 Nm 48V 2.0-litre turbo mild hybrid
2.0-litre turbo hybrid (official outputs are yet to be stated)
317 kW (431 PS) & 659 Nm 2.0-litre plug-in hybrid
Details of other models, including the 01, 02, 03, 05 and 06 can be found in PLDB (see end of this report).
smart
An electric crossover which will effectively succeed the far smaller, low-margin smart fortwo and forfour was revealed earlier this month at a special event in Berlin.
Unlike today's cars, this larger model isn't part of a JV with Renault but instead a partnership with Geely Holding. As part of the agreement, engineering was overseen by the Chinese OEM and styling by Daimler/Mercedes-Benz.
The Concept #1, a preview, had its public premiere at the Munich motor show in September 2021. The design study was 4,290 mm long.
The production model would also be called #1, smart announced in February 2022. Even though it has been claimed that the number one is an SUV, it is more like a tall five-door hatchback.
The 4,270 mm long #1 has a 66 kWh battery and a motor which produces 200 kW (272 PS) and 343 Nm. Top speed is 180 km/h, charging capabilities are 22 kW AC and 150 kW DC, empty weight is 1,820 kg, the front boot holds 15 litres and the rear one takes 273-411.
At launch later in 2022 the car will come with rear-wheel drive but an AWD Brabus variant with far more power and a second motor will be added either by year-end or in 2023.
PLDB shows which vehicles in the Geely empire share architectures: the #1 is on the Group's new SEA and there are multiple Polestar and Volvo cars and SUVs which will also use the Sustainable Experience Architecture.
Proton
Unlike the other brands or car companies in this report, Malaysia-based Proton hasn't had too much in the way of new models lately. Replacements for some of its more aged vehicles are coming though.
Geely's Jia Ji, an MPV, will also become a Proton, succeeding the Exora, which dates to 2009. The name could be 'M60'.
The X50 is the most recently added new model and that was in September 2020. There probably won't be any major changes until a facelift in 2024 although a PHEV might be added before then.
A successor for the Iriz, a small hatchback, is overdue, with the car having been around since August 2014. Protons tend to have long lifecycles so a new model could even be as far away as 2024.
The current shape (BH series) Persona is the four-door equivalent of the Iriz. The most recent news for this small sedan was the announcement of a facelifted model in March 2019. The replacement is due in 2023 and this will almost certainly use a Geely platform.
See the link below for other Proton passenger vehicles.
Reports for many other manufacturers' future models are grouped in the OEM product strategy summaries section of Just Auto.
Future platform intelligence
More detail on past, current and forthcoming models can be found in PLDB, the future vehicles database which is part of GlobalData's Automotive Intelligence Center.
This is the third of multiple reports looking at the current and future models of brands controlled by Zhejiang Geely Holding Group. It follows a recent feature on the Geely brand as well as one on Maple, Geometry, Zeekr and Jidu Auto. Next comes Volvo then Polestar.