Dan Hooker is one of the few international fighters who competed at the UFC Apex despite not having a base at stateside. Now, he is serving a mandatory two-week quarantine and recovering from his war against Dustin Poirier at UFC on ESPN 12. However, given the plethora of top talent in the Lightweight division, 'The Hangman' who suffered his first loss in his last 4 fights knows he must be active. In this regard, he is preparing for his next battle as he keeps up to date with the MMA world. 
The 5th ranked Lightweight fighter tweeted a clip of himself watching part of Chael Sonnen's 'Bad Guy Inc.' In the video, we can hear 'The Hangman' agreeing with the former fighter who he brands a "mind reader."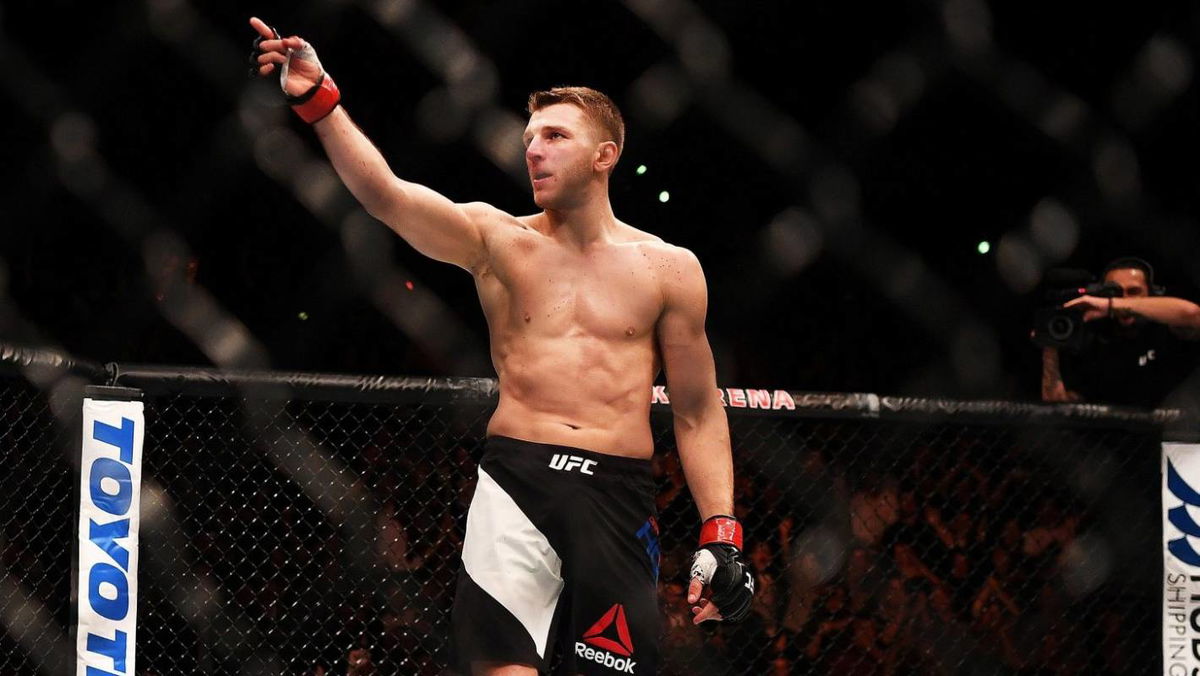 Hooker voices, "Tell him Chael" as Sonnen begins, "Hooker is such a competitor, Hooker I imagine is very proud of himself for what he just accomplished. Amazing battle. But I would also imagine that hunger of Hooker has not gone away. He's probably hungrier than ever, he's gonna need a little bit of time to heal up."
At this point, 'The Hangman' says, "Couple of days."Sonnen continued, "He knows his own body. He knows the bumps and bruises he's gonna take, he knows he doesn't need the months off. More like 7-10 days, fly home, rest a bit get back into camp. I'm just making a guess."
Dan Hooker wants to fight Tony Ferguson next
The Lightweight fighter once more agrees and says, "Spot on."
Here, 'The American Gangster' continued, "But I do believe if Poirier steps forward first and says give me Tony. He's gonna have Tony. If Hooker steps forward first and says give me Tony, he's likely to have Tony."
"It's like he reads my mind," said Dan Hooker who proceeded to put out the tweet with the words, "Give me Tony."
Give me Tony. 🙋‍♂️@ChaelSonnen is a damn mind reader! #badguyinc pic.twitter.com/rrqWsbFiRx

— Dan Hangman Hooker (@danthehangman) July 2, 2020
'El Cucuy' competed for the Interim Lightweight Championship at UFC 249. He suffered a spectacular defeat at the event and now sits at 3rd in the rankings. Fans believe he will fight 'The Diamond' with the winner going on to challenge the Lightweight Champion after Khabib Nurmagomedov or Justin Gaethje unify the belts.
Ferguson has returned to training and will want to earn another shot at the title. Who do you think is more likely to fight him first? Dan Hooker, Dustin Poirier, or someone else?
Continue the conversation on Telegram, join other MMA fans on MMA Fans Group