4 min read
The assembly of a new small boats taskforce to tackle migrants crossing the Channel is a sign Boris Johnson has a "lack of confidence" in Home Secretary Priti Patel, Labour has said.
Patel's authority on curbing migrant crossings is under intense scrutiny, with the total number of people who have made the journey this year already reaching almost 25,000 – triple the number of arrivals in 2020.
The Prime Minister drafted in Chancellor of the Duchy of Lancaster Stephen Barclay over the weekend to lead a new cross-departmental taskforce to tackle the issue.
Its first meeting was held on Monday, and was attended by Patel, as well as Foreign Secretary Dominic Raab, Defence Secretary Ben Wallace, Attorney General Suella Braverman and Chief Secretary to the Treasury, Simon Clarke.
A government source said the first meeting was to see "what levers" departments other than the Home Office, which is predominantly responsible for migration, think they can pull to assist in curbing the crossings.
"It's asking 'from your knowledge of your department, what can you do?'," they said.
It is understood that the new committee will meet "when required". Barclay already has a high workload leading cross-departmental committees, as he also convenes similar meetings on Covid and supply chains.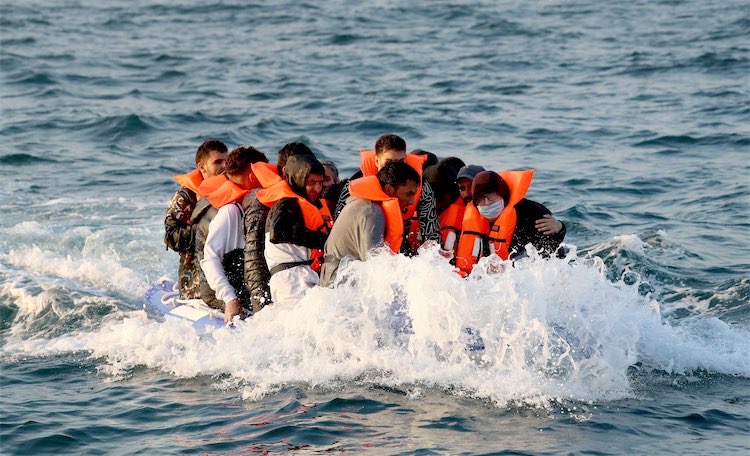 Shadow Home Secretary Nick Thomas-Symonds believes that in reaching out to ministers across the government, the Prime Minister is showing signs of dissatisfaction with Patel's handling of the issue so far.
"By bringing in outside help from other government departments, the Prime Minister is showing a clear lack of confidence in the Home Secretary to prevent more and more people risking their lives in the dangerous sea lanes of the English Channel," Thomas-Symonds told PoliticsHome.
Patel's Labour counterpart also called on the government for more transparency on how the government is gripping the situation with thousands of people set to continue making the journey from France to the English coast. Reporters have been told by the Prime Minister's spokesperson not to expect a "running commentary" on progress made by the task force.
"The Prime Minister needs to clarify – urgently – who is now in charge of the Government's immigration policy: the Home Secretary or the Minister for the Cabinet Office?," Thomas-Symonds continued.
"There is not even any transparency about how often this 'cross-government' group will meet or how it will report its decisions to Parliament.
"What we do know is that the numbers of people making the perilous crossing is increasing by the day and that the Home Secretary has failed to grip this situation. Urgent action is needed."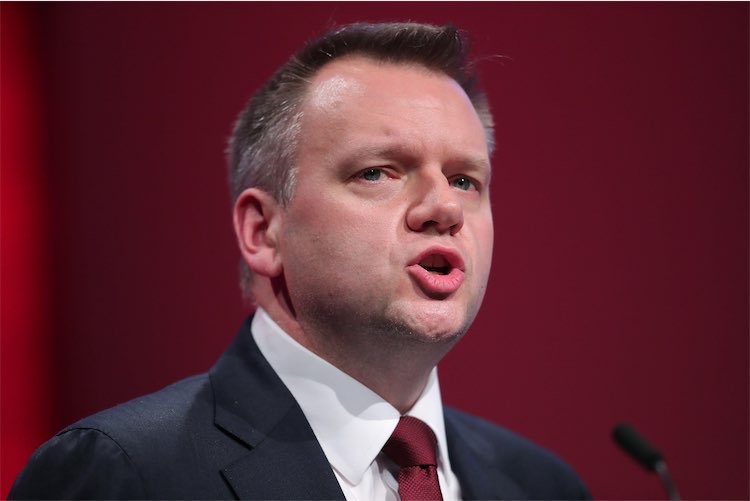 The decision to assemble a new wider ministerial-level task force is being seen as a sign of how keen the government is to get a handle on the situation. Several Conservative MPs have complained that concern over migrant crossings is increasingly being raised by constituents, and officials have also been asked to prioritise the issue as the government faces growing pressure to act.
In response to an urgent question tabled by Labour in the Commons on Monday, Patel said the number of migrant crossings was unacceptable.
She pointed to her Nationality and Borders Bill, which is still going through the Commons, as a key measure for making a difference.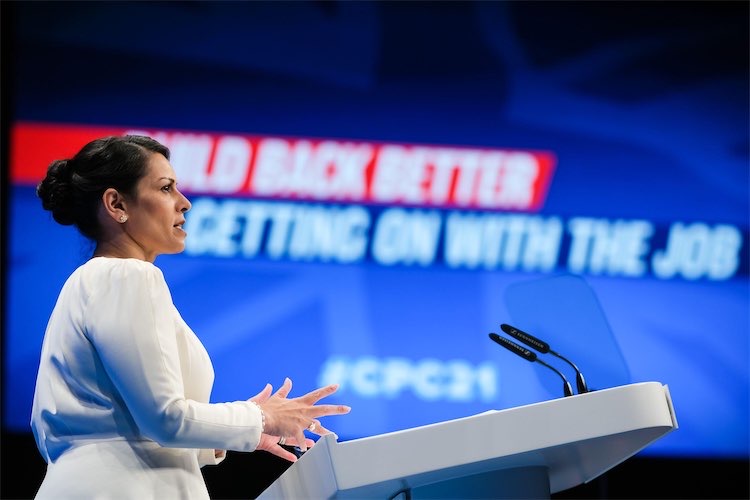 Patel confirmed deals to return foreign national offenders and failed asylum seekers had been made with India and Albania, and that similar discussions were underway with Pakistan. She insisted further return deals were imminent.
Patel accused Labour of standing up for "unlimited migration and free movement".
"They have always said that and always will do," she said. "That is why they have voted against the new plan to tackle crossings."
The Nationality and Borders Bill, which is currently at report stage in the Commons, will create the ability for asylum claims to be heard offshore in a third country and declares people 'inadmissible' to the UK if they have passed through safe countries where they could have claimed asylum. This would leave people with no recourse to public funds and limited family reunion rights.
Patel has said that Thomas-Symonds is opposing the development of "operational solutions" to turn back small boats.
One method the Home Office has considered is "push-back", whereby small boats are turned around by Border Force. It has been widely criticised and deemed illegal by UNHCR, the UN Refugee Agency, and is also in possible contravention of maritime law.
Speaking to The House magazine in September, Patel defended the controversial proposal.
"Everything we do is legal and it's within the law," she said.
"I rule nothing out in terms of stopping the boats and saving lives because by the time people are in the water their lives are at risk."
PoliticsHome Newsletters
PoliticsHome provides the most comprehensive coverage of UK politics anywhere on the web, offering high quality original reporting and analysis: Subscribe