4 min read
The government will postpone checks on imports from the European Union in order to give businesses more time to prepare for the myriad paperwork that awaits, Michael Gove has announced.
The first checks on EU goods coming into the UK will begin in October, six months after they were originally planned to be introduced, and then will be phased in until March 2022.
Gove, the Chancellor of the Duchy of Lancaster, announced the move amid warnings of disruption to food supplies this summer if the checks were introduced in the next few months as initially planned.
The government's original plan was to phase in new checks on EU goods two dates in the coming months: April 1st and July 1st.
The UK's border authorities were set to begin requesting Sanitary & Phytosanitary paperwork for animal and plant goods like meat and eggs next month, before introducing the full range of customs, health and security paperwork three months later.
However, as PoliticsHome reported last week, Cabinet Office Minister David Frost instructed government officials to look at options for relaxing those plans amid warnings from industry groups that the country was not ready for another wave of post-Brexit red tape.
Ports have also warned that the facilities needed to carry out checks will not be ready on time.
Now, border officials will not ask EU businesses for the first wave of health and customs paperwork until October 1st. The Border Control Posts where physical checks on animal and plants will take place will not be put into action until January, with the final set of checks coming in March 2022.
Gove in a written ministerial statement on Thursday said: "Although we recognise that many in the border industry and many businesses have been investing time and energy to be ready on time, and indeed we in Government were confident of being ready on time, we have listened to businesses who have made a strong case that they need more time to prepare".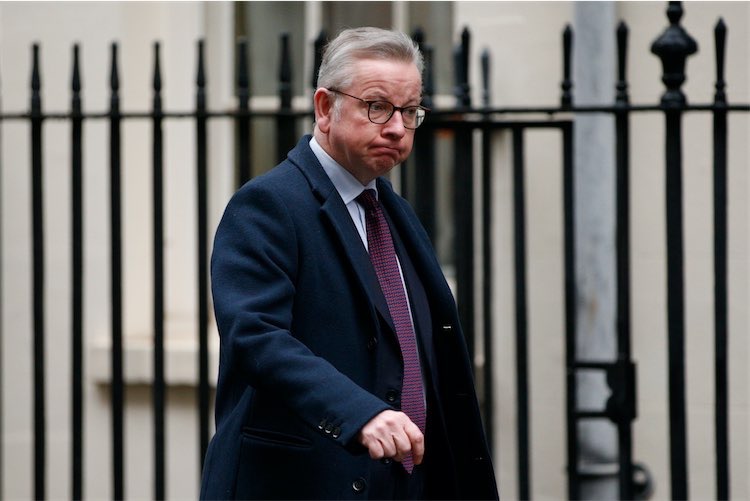 Unlike the government, the EU opted to implement post-Brexit rules for trade on January 1st, immediately after the UK left the transition period.
Those new checks have led to severe disruption for UK exporters, particularly those in the fish and meat sectors, with businesses struggling to get their fresh food to buyers on the continent on time.
Some businesses have already been forced to close, while delays caused by the red tape have led European customers to cancel orders from the UK.
Industry groups had warned ministers that the same disruption awaited importers from the EU down the line. Particularly in July, when the full range of post-Brexit checks were originally planned to be introduced.
There was concern that delays to food and drink imports would hit at the same time as pubs, restaurants and food retailers re-open after the coronavirus lockdown, when demand is expected to rocket.
The UK gets around around two-thirds of its fruit, vegetables and cheese and over half of its wine from the EU. They are just some of the items which industry figures expect to be affected by the new red tape in next few months, PoliticsHome reported last month.
Industry groups welcomed the announcement.
The British Retail Consortium's Andrew Opie said it would have been "foolhardy" to introduce the checks in April and July while the infrastructure required to carry them out was not ready.
"Businesses across the food supply chain will breathe a sigh of relief," said Shane Brennan of the Cold Chain Federation, who described the move as "necessary".
However, they also pointed out that while British businesses exporting to the EU face delays and red tape, European businesses sending goods the other way will continue to enjoy easements.
"While the decision is right, because the UK systems aren't ready, it's a great irony that the Brexit dividend for UK exporters is currently huge costs and barriers for them to sell to the EU and an ongoing free ride for their EU counterparts to sell to us," said James Withers of Scotland Food & Drink.