4 min read
The government is hiring a communications consultant at a rate of £750 a day to "normalise testing as part of everyday life" as they roll out mass rapid Covid tests at home.
Downing Street has confirmed there is no proposed end date to the new scheme to offer two lateral flow tests (LFDs) to everyone in England per week from this Friday.
Lateral flow tests are one of the ways people could prove they are not infected as part of a "Covid status certification" scheme being trialled by government.
While the government has confirmed such measures will not be needed when parts of the economy re-open on 12 April and 17 May, they have not ruled out a wider use of "Covid-status certification" as a means of returning to normal life from 21 June.
Last week the Department for Health and Social Care posted an ad for an "Interim Head of Asymptomatic Testing Communication" to work on "designing, delivering and communicating policy", as well as commissioning research and gathering and analysing data.
The job description states: "You will primarily be responsible for delivering a communications strategy to support the expansion of asymptomatic testing, that normalises testing as part of everyday life.
"The role offers the opportunity to work with a wide variety of stakeholders across the public and private sector and provide communications support to our marketing campaigns."
The position, advertised through specialist public sector recruitment consultancy firm Triumph, pays "up to £750 per day" and initally lasts for six months.
It comes as the government unveiled a huge expansion of its community testing programme ahead of the re-opening of non-essential shops, hairdressers and hospitality next week.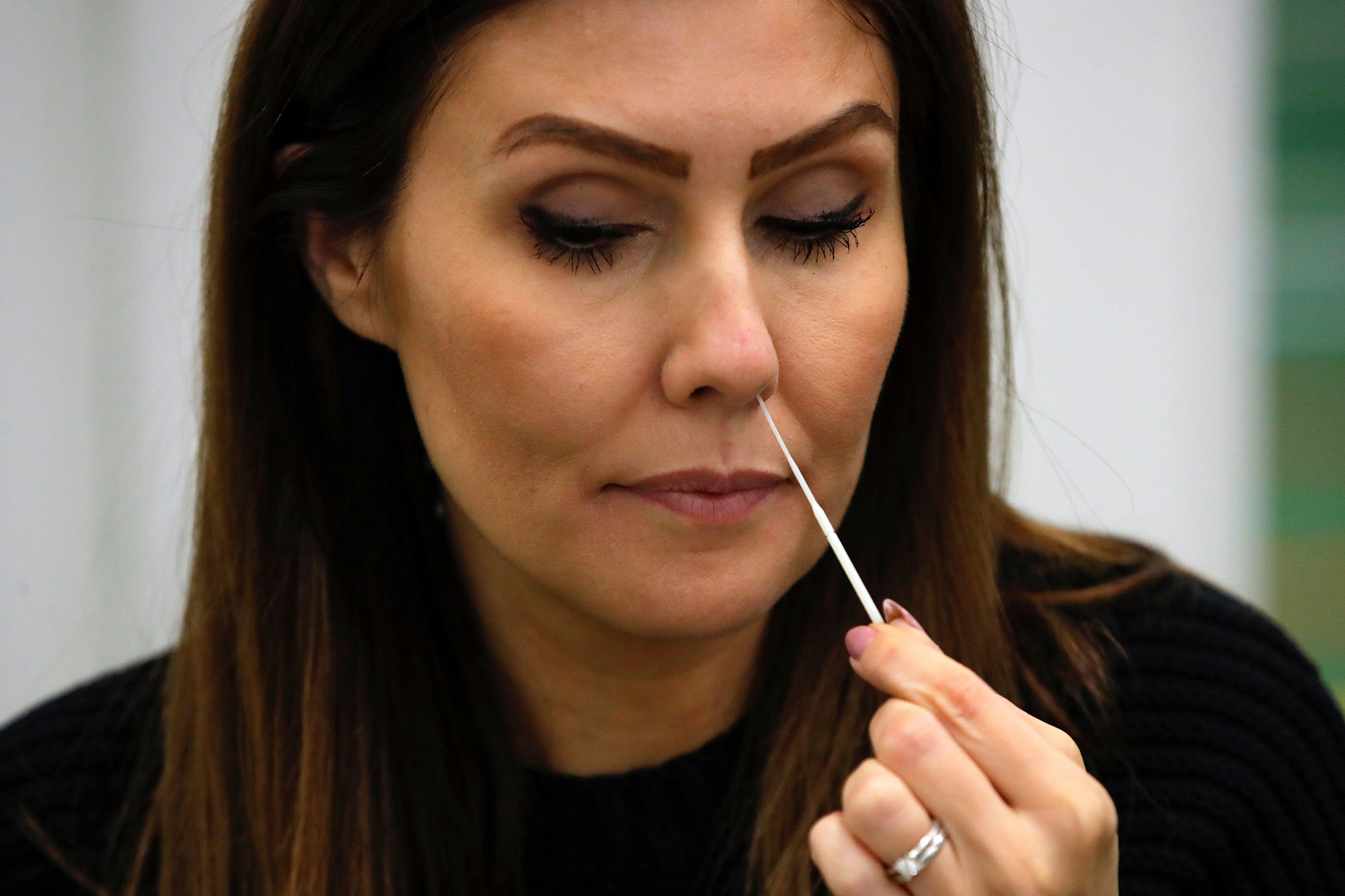 As part of plans to re-open society after lockdown people can request LFDs for themselves and their families to help detect Covid-19 in those who do not have any symptoms and may spread the virus unwittingly.
So far they have been available to those most at risk from the disease, and people who need to leave home for work, such as frontline NHS workers, care home staff and residents.
Home testing kits have also been given to pupils to use at home as schools are back open, and more than 100,000 businesses have registered their interest in providing them to their employees.
But now everyone is being encouraged by the government to take regular tests "to help prevent outbreaks and help us reclaim a more normal way of life".
They say alongside the vaccine rollout "regular testing is going to be an essential part of the easing of restrictions", and is central to their aim of detecting new Covid variants and preventing their spread.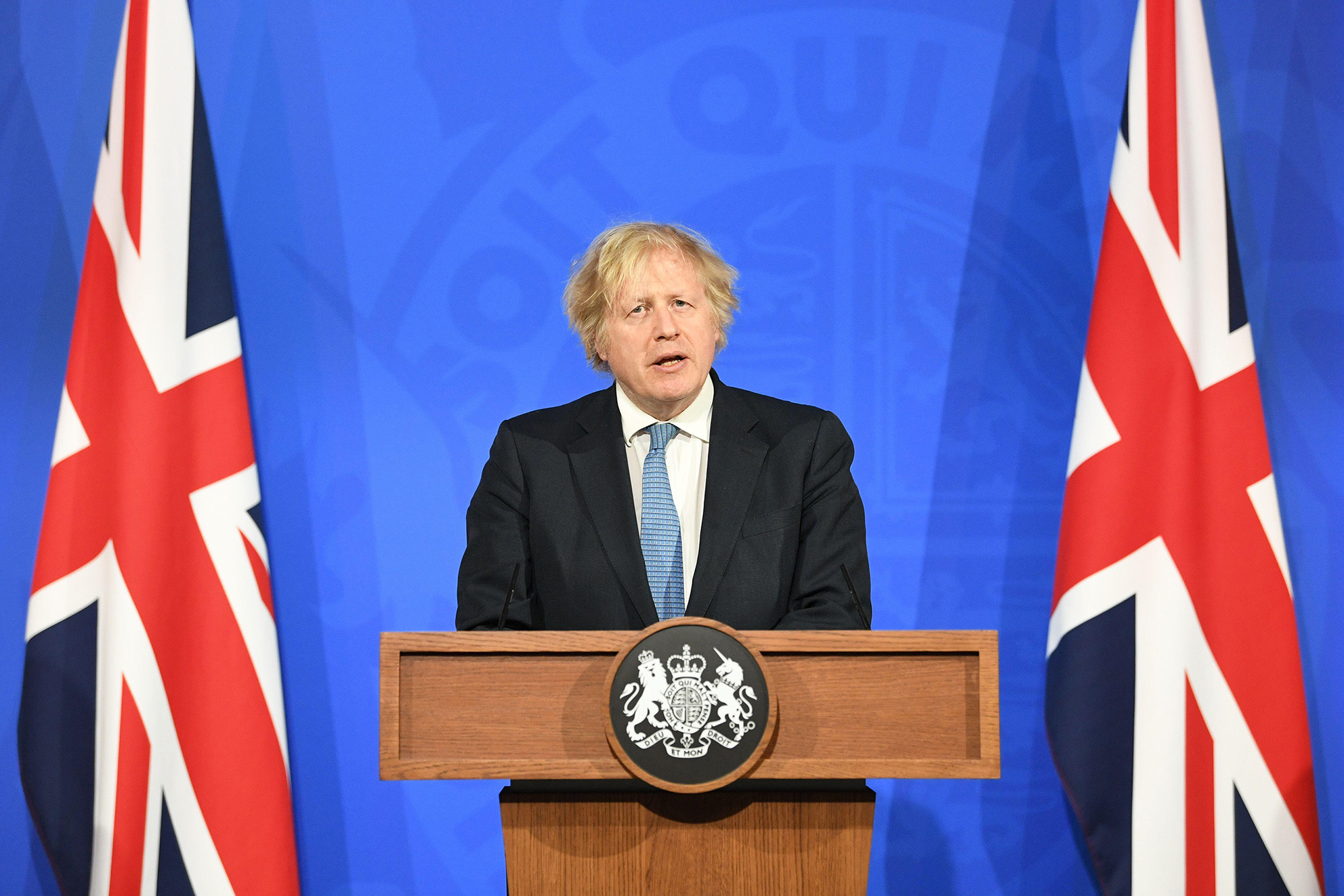 Yesterday Boris Johnson encouraged everyone to start taking up the offer, addressing the nation at a Downing Street press conference: "Please use the free NHS tests even if you don't feel ill."
Asked how long the scheme may run for the Prime Minister's official spokesperson said: "I don't believe we've put an end date on it.
"We've spoken before about the fact that many people carry the virus asymptomatically, and by allowing people to take tests at home it will allow people to know if they have the virus but are not showing symptoms.
"So as we announced, two tests per week will be made available to those who want to take tests at home, and we've set out where people can get hold of those."
A Department for Health and Social Care spokesperson said: "Alongside the vaccine rollout, regular testing is at the heart of plans to reopen society and the economy, helping to supress and control the spread of variants of concern.
"The government has been delivering asymptomatic rapid testing through a number of channels since October, protecting millions of people in the process, including frontline NHS workers, care home staff and residents, schoolchildren and their families, and via local authorities and businesses – as set out in the Winter Plan."