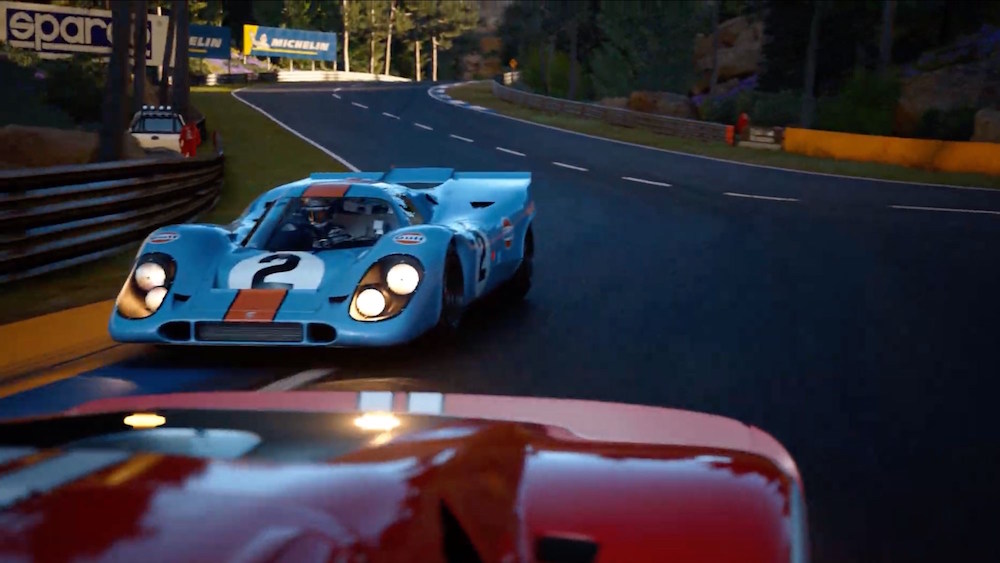 The full list of Gran Turismo 7 Trophies have been announced ahead of the Polyphony Digital racer's launch on PS4 and PS5 on Friday.
Related Content – Sony PS5 Complete Guide – Everything Explained On PlayStation 5 For New Users
You can check out the full list of GT7 Trophies below (via GTPlanet via MP1st).
---
Platinum
Gran Turismo Platinum Trophy – Acquired all Gran Turismo 7 trophies!
Gold
Hard Work Pays Off – Earned Gold in all licenses
Silver
Circuit Master – Completed 15 tracks (all sectors) in Circuit Experience
Driving the Autobahn Together – Driving with other players online, you matched the distance covered by the entire German Autobahn network: 13,191km (8,197 miles)
Speed Archdemon – Reached a speed of 600km/h (373mph)
Three Legendary Cars – Acquired three legendary race cars that were once destined to win 24-hour races
Bronze
A Bit of a Boost – Purchased a turbo or supercharger 10 times
A Taste of Tuning – Bought and equipped tuning parts
All-Rounder – Won races on 10 different tracks
By a Country Mile – Won with a lead of 10 seconds or more, in a race of at least two laps
By a Whisker – Won a race with a lead of 0.5 seconds or less
Circuit Apprentice – Completed five tracks (all sectors) in Circuit Experience
Clean Racer – Completed a race without leaving the track of any collisions
Crossing the Atlantic Together – Driving with other players online, you matched the distance covered by the first-ever non-stop Transatlantic flight: 5,810km (3,610 miles)
Digging the Dirt – Won 10 races on dirt tracks
Done in 60 Seconds – Drove a lap of the Tsukuba Circuit in under one minute
Driving for 24 Hours – Drove the length of one complete 24 Hours of Le Man's race: 2,209.538km (1,372.942 miles)
Driving the Angeles Crest Highway – Drove the length of the Angeles Crest Highway (US) – 66 miles (106km)
Driving Route 66 – Drove the length of Route 66 (US): 2,451 miles (3,945km)
Fill Her Up – Took a pitstop during a race that featured fuel consumption, and filled your tank
Firm Favorite – Bought the same car 10 times
Formula First Timer – Drove a Formula car
Fully Licensed – Earned all licenses
Heavy Haulage – Bought a pickup truck
In-Depth Mastery – Finished 50 races in Sport Mode
Join the 200-mph Club – Reached a speed of 200mph (322km/h)
Let's Go Carbon Neutral! – Bought an electric car
Living with a Legend – Bought a car at the Legend Cars dealership
Living Your Car Life – Started the first menu
Looking Good! – Bought and equipped aerodynamic parts
Memento from Le Mans – Took a Scapes photo of an Audi R18 TDI (Audi Sport Team Joest) on the Circuit de la Sarthe
Memento from the Nurburgring – Took a Scapes photo of a BMW Gr.3 car on the Nurburgring
Motor Mania – Stored 50 cars in your Garage
Moving on Up – Moved up five or more positions in a single lap
New Treads – Took a pitstop during a race and changed you tires
No Assistance Required! – Completed a race without any assist settings
No Car, No Life – Stored 100 cars in your Garage
Podium Fixture – Finished on the podium ten times
Rain Royalty – Acquired your rain license
Round and Round – Drove 500 miles (804.672km) on oval tracks
Running on Empty – Ran out of fuel in a race which featured fuel consumption
Safety First – Bought a safety car
Smoking Hot – Earned 10,000pts in Drift Trials
Snap-Happy – Took 100 photos in Scapes or Race Photos
Speed Demon – Reached a speed of 500km/h (311mph)
Sport Mode Debut – Finished a race in Sport Mode
Squeaky Clean – Washed a car 10 times
Student of Motoring History – Completed the first car collecting menu
The First Step to Mastery – Completed a track (all sectors) in Circuit Experience
Time Attacker – Took part in 100-time trials
Toughening Up – Increased a car's body rigidity 10 times
Warning: Wide Load! – Fit a wide body
Wheely Good Fun – Bought 10 sets of wheels