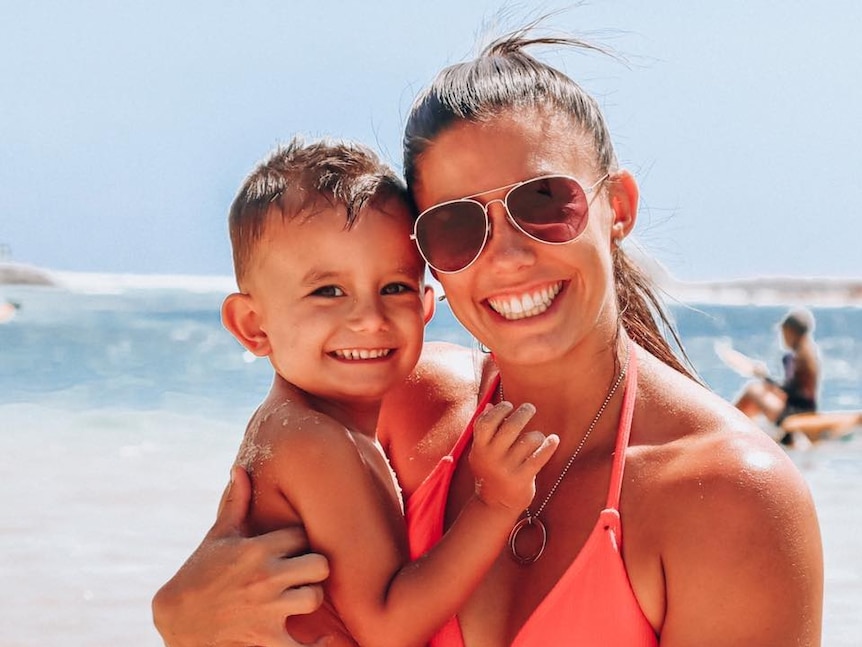 A first responder called to the domestic violence attack that killed Brisbane mother Hannah Clarke and her three children says there was "no chance" the children could have survived.
WARNING: This story contains content that readers may find distressing.
Queensland Fire and Emergency Services officer Anthony Eggins told an inquest into their deaths that there "was no help" for the children by the time authorities arrived on the scene.
Mr Clarke's daughters Aaliyah, 6, and Laianah, 4, and her son, three-year-old Trey, died in the back seat of their car, after their father Rowan Baxter set it alight in a suburban Brisbane street in 2020.
Ms Clarke managed to free herself from the car, but later died in hospital.
Mr Eggins told the court he saw the car "fully involved in fire" as he approached the scene, and formed the view "any persons inside were already dead" and stood "no chance".
"There was no help for them," he said.
In an official statement provided to the court, Mr Eggins said "it was blatantly obvious that anyone still inside the car was not coming out".
The inquest began yesterday and heard as Ms Clarke lay dying with her children trapped inside a burning car, her estranged husband still trying to stop people from helping them.
Physiotherapist Michael Zemek yesterday told the inquest Ms Clarke drove up to him while he was washing his car and he could see a man in the front passenger seat holding her in a bear hug with a resigned look on his face.
The inquest continues.