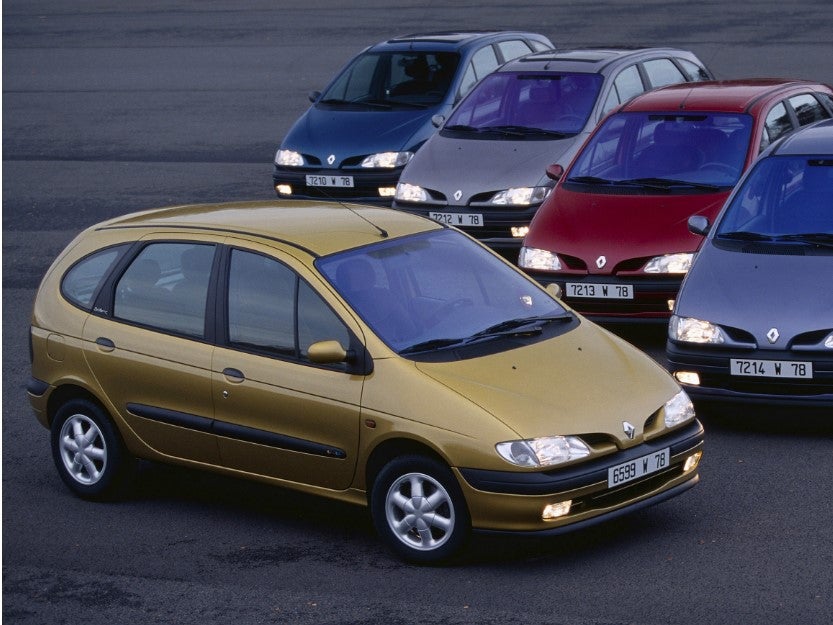 LG Chem said this week it had developed a highly heat resistant plastic which can significantly delay "thermal runaway" in lithium ion batteries used in electric vehicles (EVs). The South Korean parent of the world's second largest EV battery manufacturer, LG Energy Solution (LGES), said the new material has the longest flame blocking duration in the world. LG Chem said in-house tests showed the material 'prevented flame propagation for over 400 seconds above 1,000 degrees, 45 times longer than general flame-retardant plastics', which would provide more time for the safe evacuation of vehicle occupants in the case of a battery fire. The material is also said to have superb dimensional stability, maintaining its shape despite extreme temperature changes. LG Chem said thermal runaway is a main cause of fire in electric vehicle batteries, which occurs when battery cells suffer stresses from various sources causing overvoltage and over discharge short circuits. Fires start once the cell's internal temperature rises above a certain level. Lithium ion batteries are also highly reactivity to water, meaning that fires are hard to extinguish with water.
VW Group says it had raised its ambition of emissions reduction targets in its own production facilities from 30 percent to 50 percent by 2030 compared to 2018. VW was also launching its 'Project1Hour' for the second time: around 670,000 employees worldwide will be given one hour of working time to develop new climate protection ideas – for their own carbon footprint and that of their company. The Science Based Targets initiative (SBTi) has scientifically reviewed and upgraded the ambition of the group's emissions reduction targets in production. SBTi ambition level thus rises from "below 2 degrees" global warming to "1.5 degrees" for its scope 1 (internal operations) and scope 2 (energy supply) emissions. The Science Based Targets initiative (SBTi) first assessed the group's scope 1 and 2 emissions reduction targets in September 2020. According to SBTi's analysis, the plans at that time were in line with the Paris Climate Agreement's requirement to limit global warming to well below 2 degrees Celsius. The SBTi has now reassessed VW's revised scope 1 and 2 emissions targets and upgraded the ambition level to 1.5 degrees. The increased targets relate to its own production and its energy supply.
Geely-owned Volvo Cars has taken a strategic minority stake in carwow, an online marketplace for buying and selling cars, through the Volvo Cars Tech Fund, its venture capital arm. As a leading platform in Europe for buying new cars and helping consumers sell their current car online, carwow has experienced considerable growth in recent years and is now one of the market leaders in the UK, Germany and Spain for online sales of new cars. Through the investment, Volvo Cars says it will gain valuable insights in areas such as online sales, customer acquisition and content creation, which will help its shift towards online and direct customer relationships. The equity investment is the next step in the existing partnership between Volvo Cars and carwow, which includes collaborations on Volvo Cars' subscription service as well as driving traffic and sales leads to Volvo Cars and its retail partners.
After several weeks downtime due to the impact on supply chains of the war in Ukraine, Skoda has resumed production of the Enyaq iV in the Czech Republic. The VW Group-owned brand said that initially, around 1,000 units per week will run off the production line, and capacity will gradually be increased. The reason for the production shutdown was supply bottlenecks for cable harnesses from Ukraine. Skoda says it has now managed to restore the supply of the essential components, enabling production to be restarted. The long-term goal is to maintain full production capacity. However, this is dependent on the availability of specific parts, and it is currently not possible to make predictions about the supply chains. Around 1,000 units per week can be produced now that production has resumed, and capacity will gradually be increased over a two-month period. In the long term, the plant in Mlada Boleslav will be producing up to 370 units per day. The model is based on the VW group's Modular Electrification Toolkit (MEB) and is the only model on the platform in Europe to be manufactured outside Germany.
The Thai government has agreed to fund the development and production of zinc-ion batteries to power electric vehicles (EVs), according to local reports citing a key executive involved in the project. National Science and Technology Development Agency (NSTDA) executive director, Janekrishna Kanatharana, said Thailand is looking to develop a local EV battery industry that will make use of the country's abundance of zinc as a natural resource. Janekrishna said the government has agreed to provide the NSTDA with THB192m this year to help fund construction of a pilot plant with a production capacity of one megawatt-hour of zinc-ion batteries for use in EVs. The batteries' main raw materials will be zinc, manganese oxide and graphene.
Our GlobalData Data Journalism team has had recruitment in the spotlight again. This time: Asia-Pacific was the fastest growing region for robotics hiring among automotive industry companies in the three months ending February. The number of roles in Asia-Pacific made up 9.3% of total robotics jobs – up from 8.8% in the same quarter last year. That was followed by North America, which saw a 0.2 year-on-year percentage point change in robotics roles.
The MPV is dead, long live the, er, SUV? Confirmation Stellantis was to cease production of the Citroen C4 Grand Space Tourer from this July was the final death knell for a segment that had once been a hot ticket in Europe. C-segment multi-purpose vehicles (MPVs) were once a must-have for every European makers' product portfolio. This had been the case since the product homerun scored by Renault in the mid-1990s with its Scenic. The Scenic, borrowed a trick or two from the Chrysler Voyager (which narrowly beat the Renault Scenic to market as the first MPV), but was sized a segment or two down from the Voyager and Renault's own Espace to compete in Europe's sweetspot and secure higher volumes. At peak, capacity was five times the initial estimations. The success prompted a raft of imitators from all of Europe's mainstream brands. OEMs later tried to repeat the trick in other segments with launches of B segment MPVs being prolific for a while. Nissan successfully repeated the trick when it launched the Qashqai, Europe's first car-based crossover. The Qashqai has unleashed a tsunami of imitators of all sizes, to the point that SUVs took nearly 52% of C-segment sales in Europe in 2021. Back in 2010, SUVs and MPVs were neck-and-neck for market share in the C-segment — taking just over 16% each — but by 2021 MPVs took just under 2.5% of the segment. Quite why there's been such a shift in fortunes between MPVs and SUVs in Europe is hard to discern.
China is fast becoming one of the world's major vehicle exporting countries, with overseas shipments continuing to surge in the first two months of 2022 – by 75% to 410,000 units according to data compiled by the China Automotive Manufacturers Association (CAAM). This followed an exceptional year in 2021, when exports more than doubled to just over two million units, making China the third-largest vehicle exporting nation behind only Japan with 3.82 million units and Germany with 2.3 million units. It overtook South Korea, which exported just 1.52 million vehicles last year. Admittedly, this data does not take into account the vast overseas production capacity that underpins the global presence of leading automakers such as Toyota, Volkswagen and Hyundai-Kia, but it is indicative of the growing global ambitions of leading Chinese vehicle manufacturers. After three years of declining domestic sales, between 2018 and 2020, Chinese vehicle manufacturers have focused increasingly on growth opportunities overseas. Prior to this, they were struggling to keep up with uninterrupted domestic demand growth for the best part of two decades, since China joined the WTO at the end of 2001, with domestic sales peaking at just under 29 million units in 2017. China's main export thrust so far has been in emerging markets, particularly neighbouring Asia-Pacific countries, Middle-East and Africa and Latin America, in line with the Government's belt-and-road policy and where cost often took precedence over quality. In the last several years leading automakers such as SAIC Motor, Chery, Great Wall Motors and Geely have been busy establishing production networks to help underpin their expansion into these markets.
BMW CEO Oliver Zipse recently flagged up the potential risks associated with switching from building ICE vehicles to battery electric models. His company is already some way down that path, introducing SUV and sedan BEV models this year, with more waiting in the pipeline. However, the CEO believes there may be unintended negative consequences associated with consigning ICE vehicles to the scrapyard prematurely. The most pressing risk the CEO pointed to was the fact that pushing too hard towards EVs will focus both sales and production efforts to "very few countries". This comment clearly references the dominance of China in the EV market. The country controls the majority of the Li-ion battery raw material and processing supply chain, so a push towards making EVs means handing an outsized portion of the value chain to China, diminishing the importance of BMW's traditional European supply chain. Equally, China is a key sales market for EVs thanks to their availability, favorable government incentives, and a reasonably well developed charging infrastructure. In comparison, traditional triad markets have less EV infrastructure, fewer sales options and, generally, less open attitudes to EV ownership compared with Chinese buyers. This means that as OEMs sell more EVs they may prioritise welcoming markets such as China at the expense of traditional markets that favored ICE cars. Zipse notes that, in markets beyond China, "if someone cannot buy an EV for some reason but needs a car, would you rather propose he continues to drive his old car forever? If you are not selling combustion engines anymore, someone else will."
Have a nice (in our case, extended) weekend.
Graeme Roberts, Deputy Editor, Just Auto