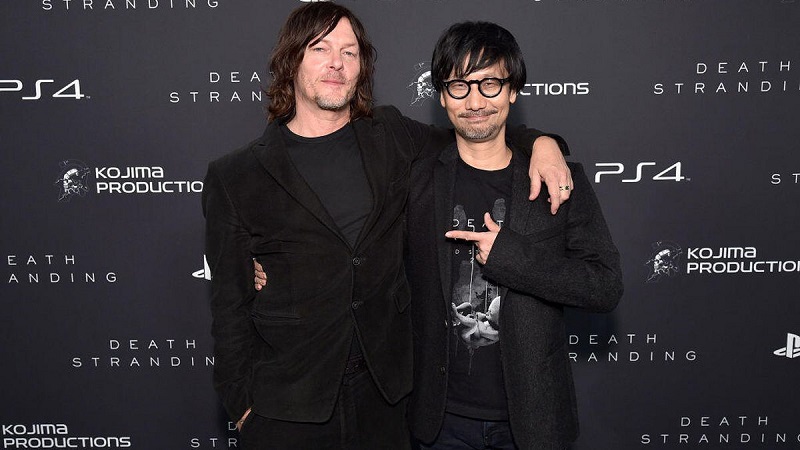 Hideo Kojima is, as always, working on something new, and by the looks of it Norman Reedus could be involved. Kojima is always subtle when it comes to teasing his projects, and his most recent tease is no different.
A recent post on Twitter from the famed game creator shows an image of blurry people walking and working around a studio space on set, and while it's not confirmed, the person in the white shirt and black boots in the photo looks like Norman Reedus to plenty of people.
Norman Reedus has previously been quoted as saying that he'll be working with Kojima again, most recently even saying that his involvement in Death Stranding 2 was already being negotiated.
Whether this is Death Stranding 2 or some other project the two could be working on together is unknown, but it is interesting to note that Kojima Productions recently announced a new division in Los Angeles, as an investment in future film, tv, and music work.
But if that really isn't Norman Reedus, then I sincerely hope it's Kojima himself in a disguise, playing a prank on the internet instead.
Source – [Twitter]