3 min read
People will be able to travel to 12 countries including Portugal, Israel and Gibraltar without having to quarantine under plans to relax travel restrictions from May 17.
Grant Shapps, the secretary of state for transport, confirmed on Friday that the government was going ahead with replacing the foreign travel ban with a traffic light system later this month.
"With the help of vaccines and testing, we want a summer in which we can reunite family and friends, travel to people we love, and start looking outward again," he said.
However, he warned that the progression of the UK's vaccine rollout is "not yet replicated in many places abroad" so the relaxation of travel restrictions must be "necessarily cautious".
"We must make sure absolutely sure the countries we reconnect with are safe," he said at a Downing Street press conference on Friday afternoon.
The minister also warned holiday makers to brace for longer queues at airports as a result of stringent checks on those entering and leaving the country.
"This is a new way of doing things, and people should expect travel to be different this summer – with longer checks at the borders, as part of tough measures to prevent new strains of the virus entering the country and putting our fantastic vaccine rollout at risk," he said.
Border Force director Paul Lincoln, who spoke at the press conference alongside Shapps, said it would take border officials up to 10 minutes to carry out checks that normally take 25 seconds.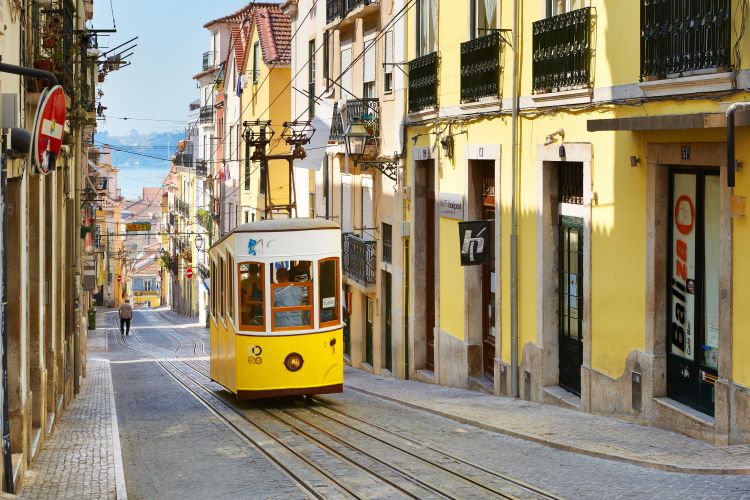 As well as Portugal, Israel and Gibraltar, the following countries will be on the government's "green list" of the countries deemed safest to visit: Australia, New Zealand, Singapore, Brunei, Iceland, Faroe Islands, Falklands, South Georgia, South Sandwich Islands, Saint Helena, Ascension and Tristan da Cunha.
Shapps expressed regret that popular destinations France, Spain and Greece were not yet included but said the list would be reviewed by government every three weeks.
From Monday, May 17, people who visit "green list" countries will be able to travel there without having to quarantine when they return. However, they will need to provide a negative test within 72 hours of departurture and then take a test within two days of arriving in the UK at their own expense.
People returning from "amber" countries will need to take a pre-departure test and two further tests during 10 days of quarantine in their homes.
Those returning to the UK from the list of "red countries," to which Turkey, Nepal and the Maldives were added today, will need to take the three tests and quarantine in government-approved hotels for 10 days at their own expense.
As things stand, it costs adults £1,750 each to stay in these hotels and those who fail to quarantine face a hefty £5,000 fine, or up to 10 years in jail.
The European Commission last week confirmed its own plan to reopen the continent to travellers from safe countries, with the UK expected to be among the first to benefit from the relaxation.
Ursula von der Leyen, European Commission President, said the bloc proposed to "welcome again vaccinated visitors & those from countries with a good health situation".