5 min read
Hundreds of civil servants have been drafted to the Home Office from across government to help clear a backlog of Ukrainian refugee visa cases after criticism from UK sponsors that people's lives were being put at risk by the delays.
The Home Office has insisted they are ramping up their efforts to tackle the visa wait for Ukrainian refugees despite some sponsors reporting they have been waiting more than three weeks for a response.
A senior government source told PoliticsHome that hundreds of civil servants had now been drafted in from across other Whitehall departments, including the Treasury, in a bid to clear the tens of thousands of outstanding cases.
The department has been overwhelmed after hundreds of thousands of people applied for visas through two routes, which allow Ukrainians to travel to the UK if they have immediate family here, or have been matched with a sponsor.
It is understood the decision to second staff from other departments came after civil servants resisted attempts to establish a cross-department 'situation room' which ministers believed would allow departments to work together on complex cases and lay the groundwork for settling refugees in local communities.
According to government sources the scale of the redeployment of civil servants from across the country has meant some of those brought in to help have been put up in hotels near a Home Office center in Sheffield which has been tasked with processing applications for the schemes.
The move comes after sponsors complained the system was overly bureaucratic and does not properly reflect the situation for refugees who have been forced to flee without documents and are now stuck in hostels and temporary accommodation across Europe. Others raised concerns over the difficulty in securing updates on their cases and said fears that applications have been lost in the system had prompted them to contact the Home Office directly or through their local MP.
But MPs raising cases on behalf of constituents have this week been told that due to the volume of requests they would no longer be provided with updates and were urged to "not chase" for further information.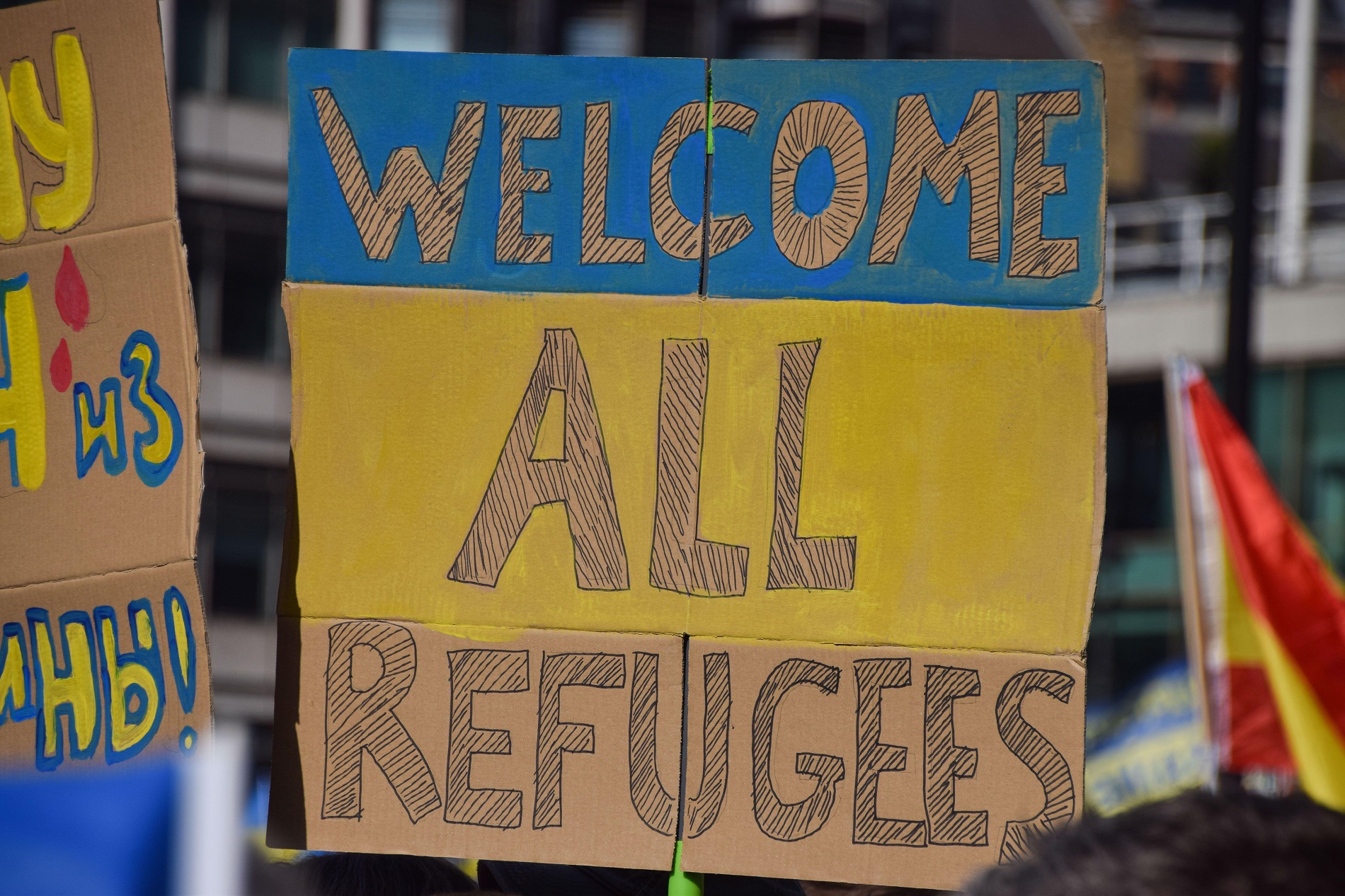 MP's staff seeking updates through a dedicated Home Office hotline have said they have repeatedly been left waiting on hold for up to three hours to get in contact with officials.
One caseworker told PoliticsHome the situation was "unprecedented" and demonstrated the Home Office operation was "not fit for purpose".
"The entire system is creaking under the pressure. It's unprecedented that we have to wait hours to contact the Home Office, and when we do there is often an unsatisfactory response," they said.
Another said their team had made several attempts to contact the Home Office but had often been left waiting over two hours to get through. They added that while they had "occasionally" had a useful response, many of the responses had been "short and snappy".
"One of our team was told something to the effect of 'if you want to waste your time on the phone waiting to speak to us, that's fine' when asked about the delay," they said.
But Home Office sources suggested a decision had intentionally been taken in recent days to reduce the number of staff working on providing updates in order to allow them to focus on processing visas within the 48-hour turnaround target set by ministers earlier this month.
However, the decision has created a fresh wave of anger among sponsors who have yet to receive responses, with several suggesting the delays had already put lives at risk.
One UK sponsor told PoliticsHome the "inexcusable" three-week delay had left them fearing for the Ukrainian refugees they had agreed to host because they remained stuck in the country while they waited for their visas to be approved.
"I wish they had made a break for the border early and tried to find safety somewhere else in Europe. I wake up in a cold sweat most nights thinking about them and hoping they haven't come to some harm," they said.
"They remained in their town because they believed within a few days they would have a visa and could get to Britain. Three weeks later they are still stuck. They spend most nights in a bomb shelter because Russian troops are very close. It's so dangerous that they could die trying to get to the border if they even do get a visa now.
They added: "If something happens to them, I am not sure how I will be able to live with myself and the Home Office can't even be bothered to answer the phone to tell us what is going on."
A government spokesperson said: "In response to Putin's barbaric invasion we have launched one of the fastest and biggest visa schemes in UK history. In just five weeks, over 56,000 visas have been issued so people can rebuild their lives in the UK through the Ukraine Family Scheme and Homes for Ukraine.
"Our Ukraine Schemes have reached a turning point, thanks to the changes we've made to streamline the visa system, including simplifying the forms, and boosting staff. Around 3,500 applications have been processed a day in the last few days, enabling thousands more Ukrainians to come through our uncapped routes."
PoliticsHome Newsletters
PoliticsHome provides the most comprehensive coverage of UK politics anywhere on the web, offering high quality original reporting and analysis: Subscribe