5 min read
London Mayor Sadiq Khan's "messy" handling of Dame Cressida Dick's resignation may have damaged relations with front-line officers, according to government insiders.
The dramatic resignation of the Metropolitan Police Commissioner last night came just hours after she said she would not quit her post following a string of scandals.
However after talks between Dick's team and the Labour mayor's office on Thursday, Dame Cressida resigned. The move blindsided Home Secretary Priti Patel who has said she will be taking control of finding her replacement.
"It's been messy," one government insider, close to events of the last 24 hours, told PoliticsHome.
"It'll be difficult for Sadiq now to regain the trust of front line officers because of the way he's gone about this.
"It wasn't a very nice way to do it."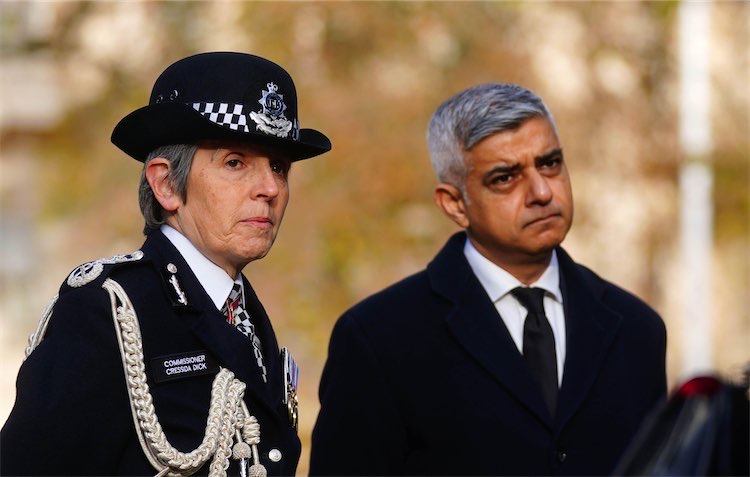 Khan had made it clear earlier on Thursday that he no longer had faith in Dick's ability to fix the force after a succession of scandals involving sexism and discrimination involving officers. In a video address she pointedly said it was Khan's lack of confidence in her leadership that meant she chose to resign.
It came just days after she put forward a letter to Khan outlining her plans to make changes to the Met, and the Home Secretary is understood to have been willing to give her the time to try and implement it.
However, when she quit on Thursday, after a back-and-forth with Khan's team, her departure apparently left Home Office staffers confused, as the mayor only agreed to a two year extension to Dick's job last September in agreement with the Home Secretary.
While serious scandal has engulfed the former Commissioner's time at the top of the Met, she is understood to have been hugely popular with Met officers, and respected her for deference to their knowledge of front-line police work.
The chair of Metropolitan Police Federation, Ken Marsh said she was well liked, while Sir Peter Fahy, former Chief Constable of Greater Manchester Police, said her departure will be a blow to female officers who saw her as a role model.
Government insiders have said Khan could have allowed more time for her to develop her submitted plan, and where there were areas to work on, there could have been greater involvement from City Hall and the Home Office.
"Now the Home Office is just going to have to crack on and start the sensible work of finding a succesor," said the insider.
"The mayor and the Home Secretary agreed the two year extension [to her contract] together. That was the plan."
But one source at City Hall said it was clear that Khan had lost confidence in Dick and the document submitted outlining changes was not satisfactory.
They said: "The plan had been discussed by the teams over a number of days and it was made clear on Thursday afternoon that plan was not sufficient and the mayor did not have confidence in that plan.
"Every time Sadiq Khan goes out he hears from Londoners the horror at the things that have happened. I'm sure the Home Secretary gets the same.
"There was a trust and confidence crisis among Londoners, what Sadiq did yesterday was standing up for them. His job is to hold the Met to account on behalf of Londoners and that's what he did."
One of Khan's key areas of reforms for the Met and Dame Cressida's replacement is preventing the promotion of officers who have previously been reprimanded for misconduct.
Former London Assembly Tory group leader and Conservative MP for Orpington, Gareth Bacon, told PoliticsHome that Khan has been too focused on his own status when it comes to his relationship with the Met.
He said: "For a large part of [Dick's] tenure in office Sadiq Khan has not shown the level of support that the Met Commissioner is entitled to receive.
"I don't think their working relationship was optimal. And I think it is people of London that suffer for that. Sadiq Khan's main focus, all of the time, is on his status and opinion polls and sometimes that is not for the good of the city."
The timing of the resignation means Patel will begin the process of hiring her replacement. Patel said in an article in the Evening Standard today that Dick's successor would require "strong and decisive leadership" to rebuild public confidence in the force's "integrity and professionalism".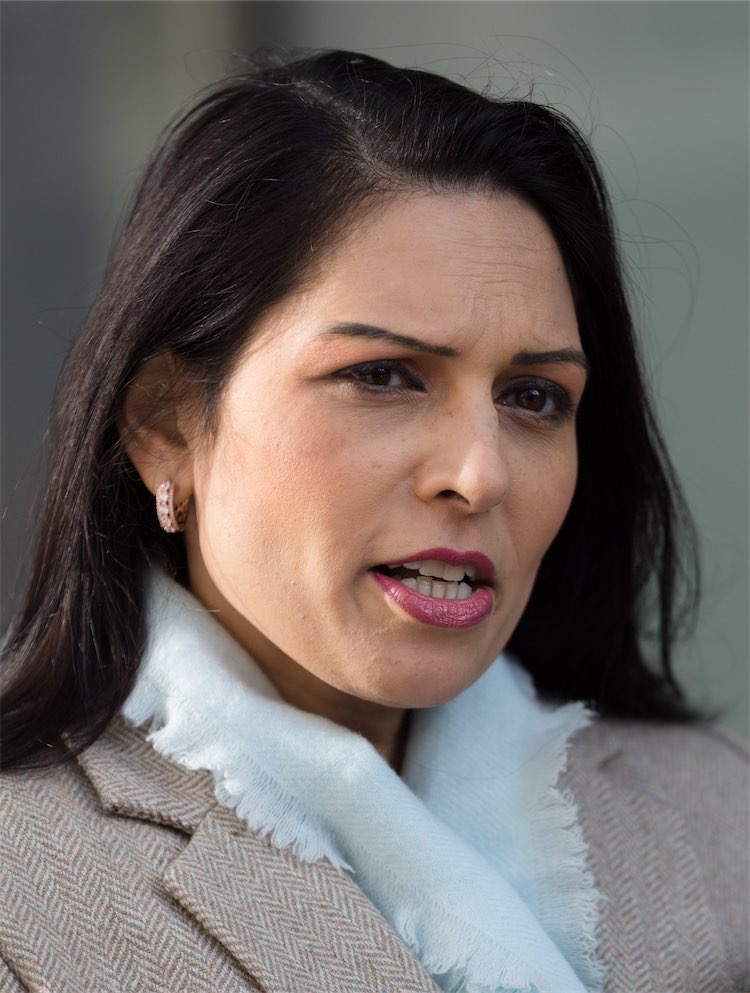 The list of appalling events in recent years involving the Met includes the death of young woman Sarah Everard at the hands of a serving Met police officer and the heavy-handed policing at a vigil held in her memory.
There was criticism of policing of the Euros in 2021, which saw hundreds of fans try and cram into Wembley Stadium.
Two serving Met officers were jailed last year after taking photographs taken next to the bodies of murdered sisters Nicole Smallman and Bibaa Henry. The Met was also criticised for not investigating sooner the parties allegedly held at Downing Street during lockdown.
In the last few weeks a horrifying report published by the Independent Office for Police Conduct found vile racist, sexist and homophobic messages exchanged by police officers based at Charing Cross police station.
Prior to becoming commissioner, Dick was gold commander during the fatal shooting of 27-year-old Brazilian man Jean Charles de Menezes, at Stockwell tube station, following the 2005 7/7 bombings.
She was also personally censured for obstruction by an independent panel that reviewed the murder of private detective Daniel Morgan in 1987.
PoliticsHome Newsletters
PoliticsHome provides the most comprehensive coverage of UK politics anywhere on the web, offering high quality original reporting and analysis: Subscribe