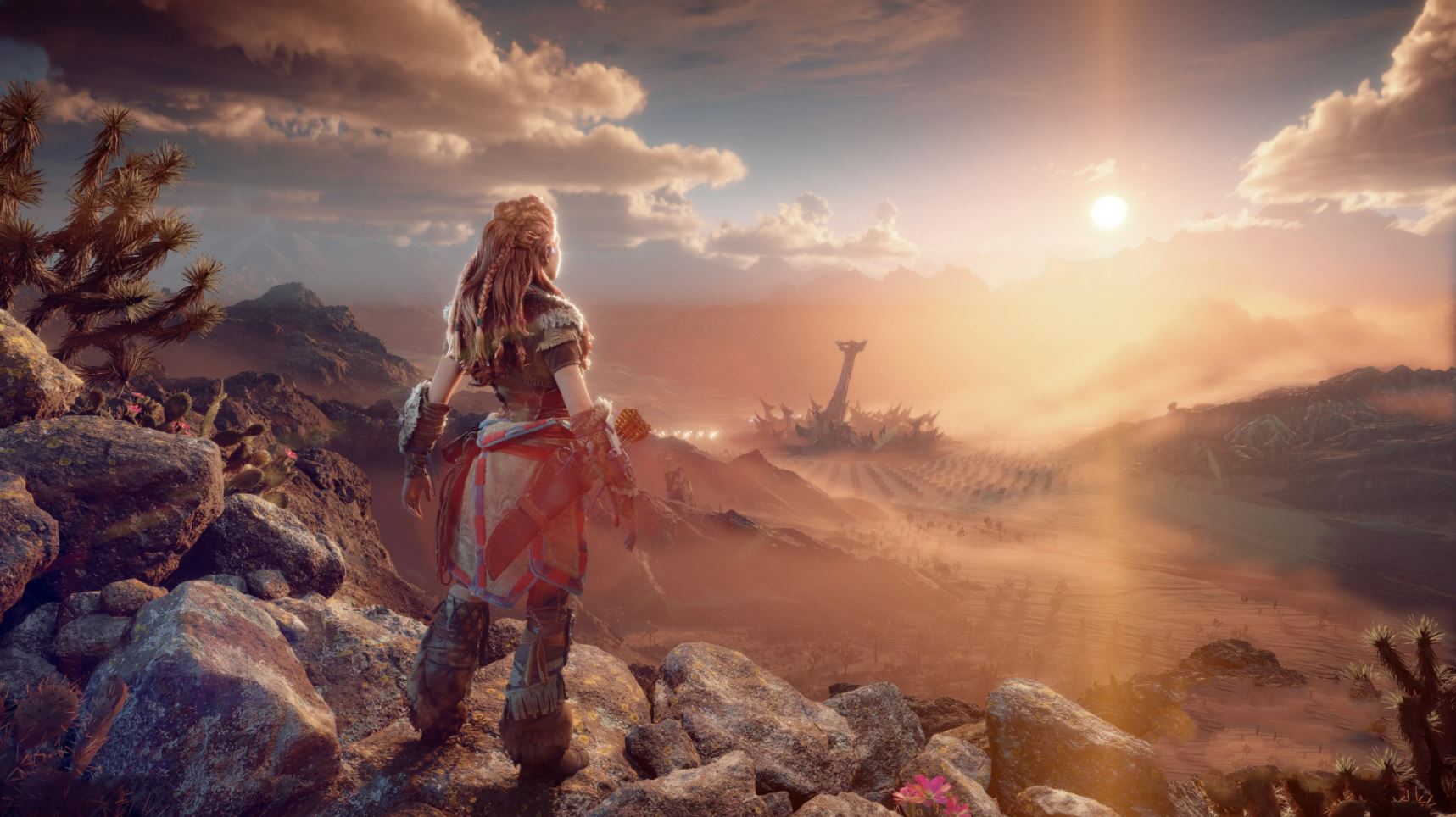 Horizon Forbidden West, much like the previous game in the series will have a wide variety of locations and areas to explore, each split up into zones across a sprawling open world. Guerrilla Games has revealed some of those locations ahead of the game's release this year and here are all the ones we know about so far.
Horizon Forbidden West Locations And Areas
Salt Bite
Salt Bite sits on the shores of a lake with the same name and is filled with birds nesting in its trees, providing food supplies for the nearby settlements of Arrowhand and Scalding Spear in the south.
Sheerside Mountains
Home to the Sky Clan of the Tenakth, these mountains are heavily guarded to prevent intruders from invading. Impregnable by man and machine, no one is able to infiltrate.
Raintrace
The Raintrace swamps and marshes are found in a jungle that is filled with traps and machines lurking around every corner.
Lowland Teakth Clan Cove
A cove, which is of great significance to the Lowland Tenakth clan, embroiled in the remains of machines. Those who survive ten days and ten nights are marked in ink as a sign of their tenacity and willingness to survive.
Tide's Reach
Tide's Reach is a settlement found along the coastline of Horizon's world and is across the water from the Isle Of Spires.
Horizon Forbidden West releases for PS5 and PS4 in 2021.