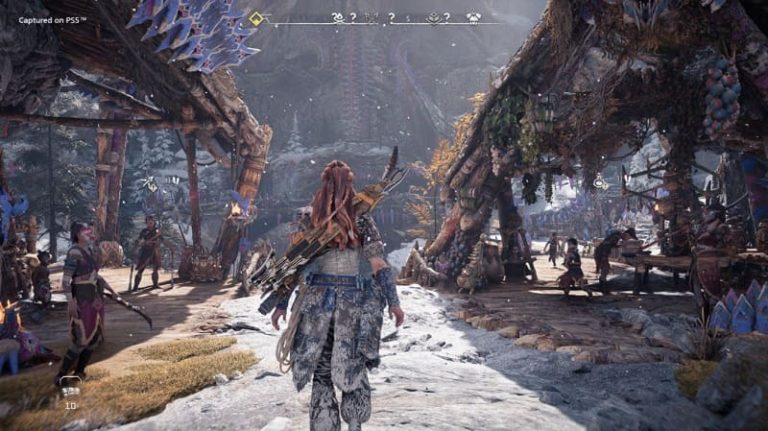 The folks at Digital Foundry have put Horizon Forbidden West under the microscope, specifically, taking a look the differences between the PS4 & PS5 versions of Guerrilla Games' sequel and its multiple graphics modes.
According to Jon Linneman, the PS4 versions obviously does not boast some of the visual prowess seen in the PS5 version, particularly when it comes to geometric density. He explains:
Horizon Forbidden West on PS5 is remarkably dense to an extent where YouTube video compression actually sells the game short. The PS4 consoles reduce this density significantly, with many objects reduced or removed (an impressive moss layer completely vanishes, for example).

Foliage rendering is also reduced in quality, with the PS4 consoles using software-based variable rate shading up against full resolution on PS5.
Regarding the performance of Horizon Forbidden West on PS4, at the game manages to lock at the action to 30 FPS far better than Guerrilla Games achieved with Horizon Zero Dawn.
Finding frame-drops in gameplay is challenging. The same can be said for PlayStation 5 in both performance and resolution modes: 60fps and 30fps are essentially a lock (cutscenes in performance mode aren't quite so solid).
Related Content – Sony PS5 Complete Guide – Everything Explained On PlayStation 5 For New Users
Finally, Digital Foundry recommends plumping for the Resolution Mode for when playing on PS5:
Double the frame-rate is nice, but you're missing out on a decently-sized chunk of the next-gen (current-gen?) experience. Whichever way you choose to play, however, we highly recommend that you buy this game.
Horizon Forbidden West is scheduled for release on February 18, 2022 for PS4 & PS5. You can read our full verdict on the game here.
[Source – Eurogamer]