Right now the world is reeling from the effects of a "great resignation" – an economic trend in which employees decide to resign from their jobs. In the US, an estimated 24 million people quit between April and September last year.
Companies are now seeking ways to address this issue. Nike, for instance, gave its head office staff a free week off in August in order to "destress". Matt Marrazzo, senior manager of global marketing at Nike, said: "Our senior leaders are sending a clear message: take the time to unwind, destress and spend time with your loved ones. Do not work."
However, "Do not work", isn't expected to be a long-term strategy. So successful businesses need to know what's putting a strain on productivity and how to combat it.
The curse of work about work
It's somewhat ironic that people are working longer hours, spending more time communicating in meetings and yet being less productive. For the average worker, just 26% of their time is spent on the skilled work they were hired for and 14% on planning or strategy, according to research from the work management platform Asana.
"One of the curses of the modern workplace is activities that take time away from meaningful work," says Simon O'Kane, head of international at Asana. "This includes communicating about work, searching for information, switching between apps, managing shifting priorities, or following up on the status of work. None of which is the actual skilled work you were hired to do." Asana's study found that 60% of a person's time at work is spent on this "work about work".
There's also the duplication of work. Most work today involves more than one team or department. Yet the way many companies are structured doesn't account for this. Departments such as marketing, sales and finance may have shared missions and objectives, but the work they do often takes place in silos. This lack of coordination and transparency can lead to duplicated efforts. For example, both sales and marketing might create a report on the impact of advertising.
"Hours can be spent gathering the same data, undertaking similar analyses and building near identical presentations," says O'Kane. Indeed, Asana research suggests that employees are losing 236 hours a year to duplication of efforts, a 27-hour increase from 2019.
Why app switching drains the brain
One challenge that hampers productivity is "context switching". On average, people swap between 10 apps 25 times a day to do their work. How many times do we stop working on a project to respond to an email or to take a call? It disrupts focus and drains mental energy.
It might be described as "multitasking", but Dr Sahar Yousef, a leading expert on productivity and cognitive neuroscientist at the University of California, Berkeley's Haas School of Business, argues that the concept of multitasking is, in fact, a myth. "In essence, it's rapidly switching from one task to another, and then back again," she says. "Unfortunately, every time you make that switch, you pay a 'tax' on both your time and your energy. For that reason, it's almost always more efficient to focus on one thing and move on when you're done. Otherwise, every time we switch, it's draining and it takes longer to complete a task."
"App overload and the context-switching that it fuels present real risks to businesses," says O'Kane. "As digital transformations continue, business leaders need to think carefully about the apps they are investing in and how this will impact employees. Blocking out time for set tasks, taking advantage of notification controls and making it easier for people to quickly find what they need can help limit the impact of app overload and context switching."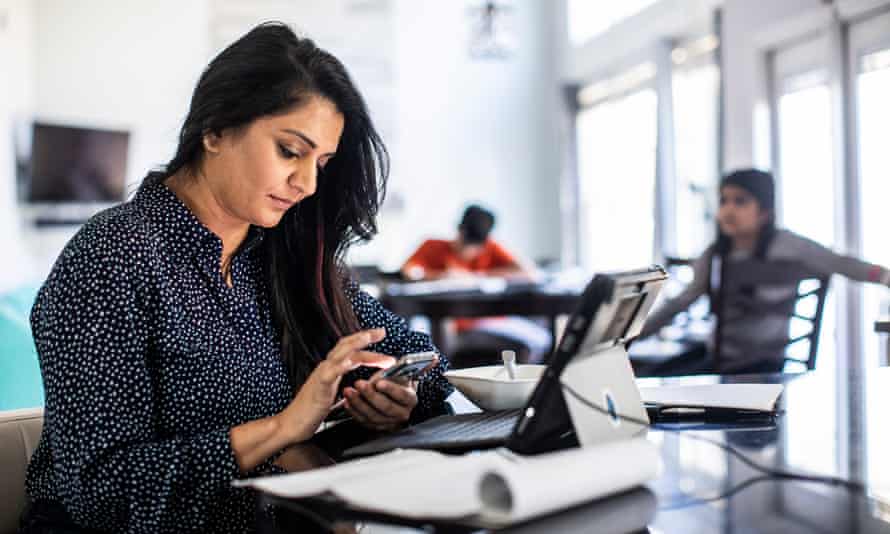 Wellbeing and the workplace
According to the survey by Asana – which studied more than 13,000 knowledge workers in Australia, New Zealand, France, Germany, Japan, Singapore, the UK and the US – the root causes of burnout are related to how work is being managed. Overworking, a lack of clarity on tasks and roles, and an inability to disconnect from work were the top factors fuelling burnout.
Asana's research found that workers believe that having the right technology will enable people to work efficiently. Flexibility on working hours and clarity over priorities and work processes are also essential for workers.
"It's up to business leaders to deliver on these demands," says O'Kane. "While it can be challenging to understand where to start, leaders can begin by recognising each of these priorities is linked.
Tools like Asana allow organisations to streamline work-management processes, enabling teams to work together efficiently, rather than adding a layer of complexity. For example, by keeping all deadlines and updates in a single space, Asana can remove the need for unnecessary status meetings or multiple emails simply to update on a project's progress."
However, tackling these challenges also requires a mindset shift. "No app can be a silver bullet," says O'Kane. "Managers also need to give teams channels to provide feedback on workloads and pressure points."
Technology has a role to play, but providing clear expectations on roles and responsibilities and finding time to shout about success are also key to creating a culture in which no one is at risk of burning out.
Find out more about how companies, teams and individuals can thrive in the year ahead by taking a look at Asana's Anatomy of Work Index 2021