5 min read
Prime Minister Boris Johnson has promised to "hit Russia very hard" following their invasion of Ukraine, but what do the UK sanctions look like, and what will they do to the Russian economy?
Bank Sanctions
One of the biggest planks of the sanctions regime has been actions taken against all major Russian banks in the days following Putin's order to invade Ukraine.
The UK, alongside other western countries, has placed all major Russian banks on their sanctions list, meaning their assets will be entirely frozen until the sanctions are lifted.
The UK has also blocked those financial institutions from accessing sterling or using UK markets and institutions to clear payments.
In a co-ordinated measure announced on Saturday, the UK, United States, Canada and some major European countries announced further steps to block Russia's central bank from accessing its $630bn in foreign reserves, in a further major blow to Russia's ability to finance its war effort.
That move came alongside measures to remove some Russian banks from the SWIFT system – an international payment network that allows member institutions to quickly and securely send payments across borders.
The announcement followed resistance from some EU countries who believed the impact of removing Russia from the system would do more damage to their financial system than it would to Moscow.
It is expected the UK could press for more Russian financial institutions to be removed from the payment system in the event of further Russian escalation.
Sanctions on individuals and companies
Hundreds of people have been named on new sanction lists announced by the UK, United States, European Union and other western countries. While there are subtle individual differences, the sanctions mean broadly that assets owned by those people will be frozen, but not seized.
In practice, that means properties, yachts and private jets will still be owned by the sanctioned individual, but they will not be allowed to sell them, rent them out or mortgage them.
For example, anyone on the sanctioned list with a property in London would not be able to accept rental payments or pay their insurance – essentially eliminating their ability to maintain or profit from their assets.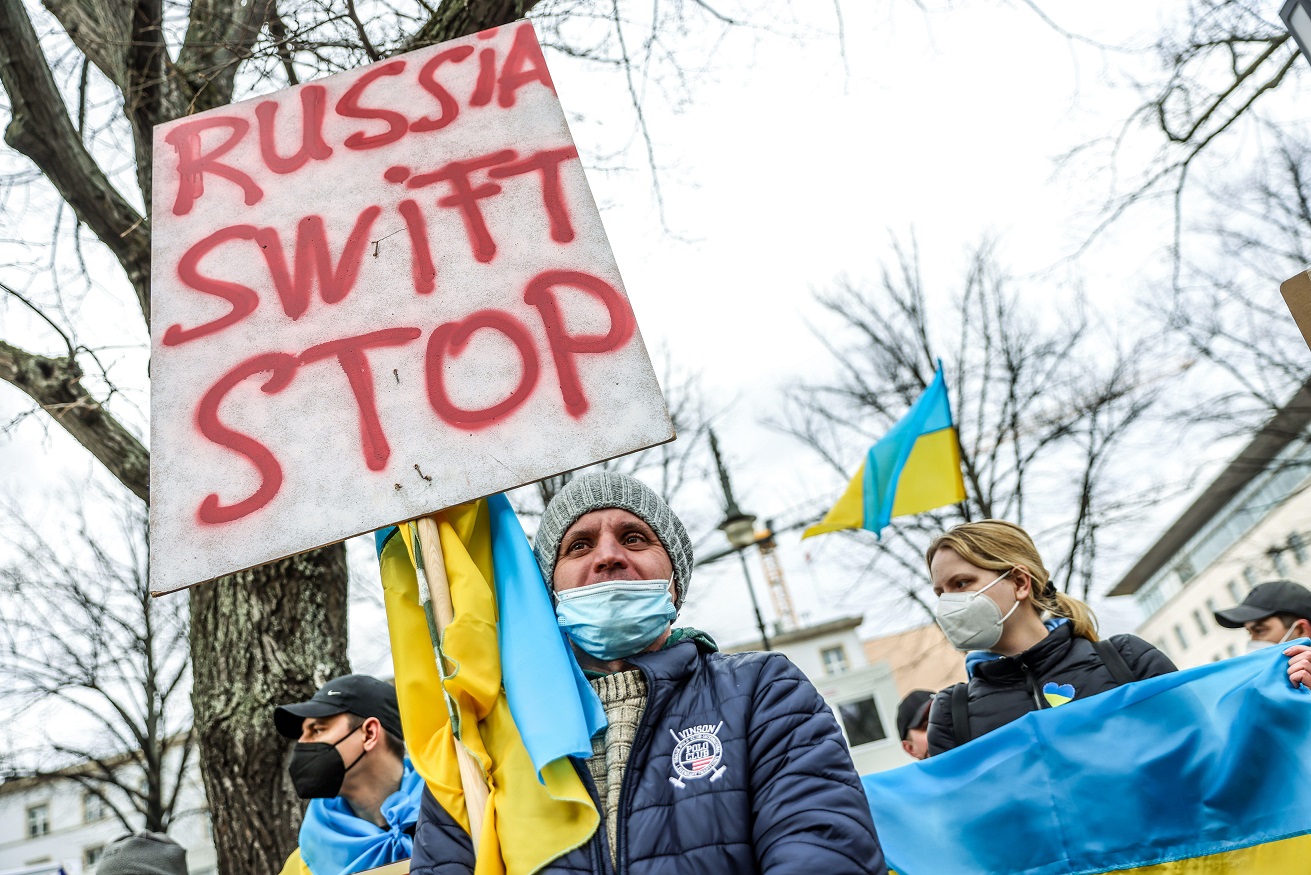 Dividend payments or earned interest is also included under the measures, with any profits placed in a bank account which will remain inaccessible until the sanctions are lifted, or the individual successfully applies for an exemption from the government.
A wider policy has also been proposed which would limit any Russian national – not just those sanctioned – from depositing more than £50,000 in a British bank account. The measures are expected to come into force following a Commons vote later this week.
The sanctions also apply to any business owned by those named in the sanctions, making it impossible for them to conduct their operations as usual.
Some individual companies have also been sanctioned in the latest round, including those providing military equipment or defence technology to Russia. It means firms must ensure they conduct due diligence with all companies they supply or contract from to ensure they are not ultimately owen by a sanctioned Russian entity.
Ending Golden Visas
The UK is scrapping the 'golden visa' scheme which offers fast-track visas for foreign citizens with £2m to invest in the UK. The Home Office said the scheme, launched in 2008, had provided an opportunity for "corrupt elites to access the UK".
The scheme is part of a crackdown on corruption and the use of London as a perceived center for money laundering. Despite concerns about the scheme over recent years, the Home Office decision has been viewed as part of the wider sanctions against Russian money.
Flight Ban
All Russian aircraft, including private jets, have been barred from landing in the UK. This includes Russian airline Aeroflot, and also covers a number of oligarchs who frequently travel to the UK in private jets.
In response, Russia went further by banning all British aircraft from entering Russian airspace or landing in the country. This has meant some flights have been forced to re-route, increasing flight times and costs for some carriers.
A number of other countries have also joined the UK in either banning Russian flights from landing or excluding them entirely from even entering their airspace. The number of countries expected to join the list is expected to expand in the coming days.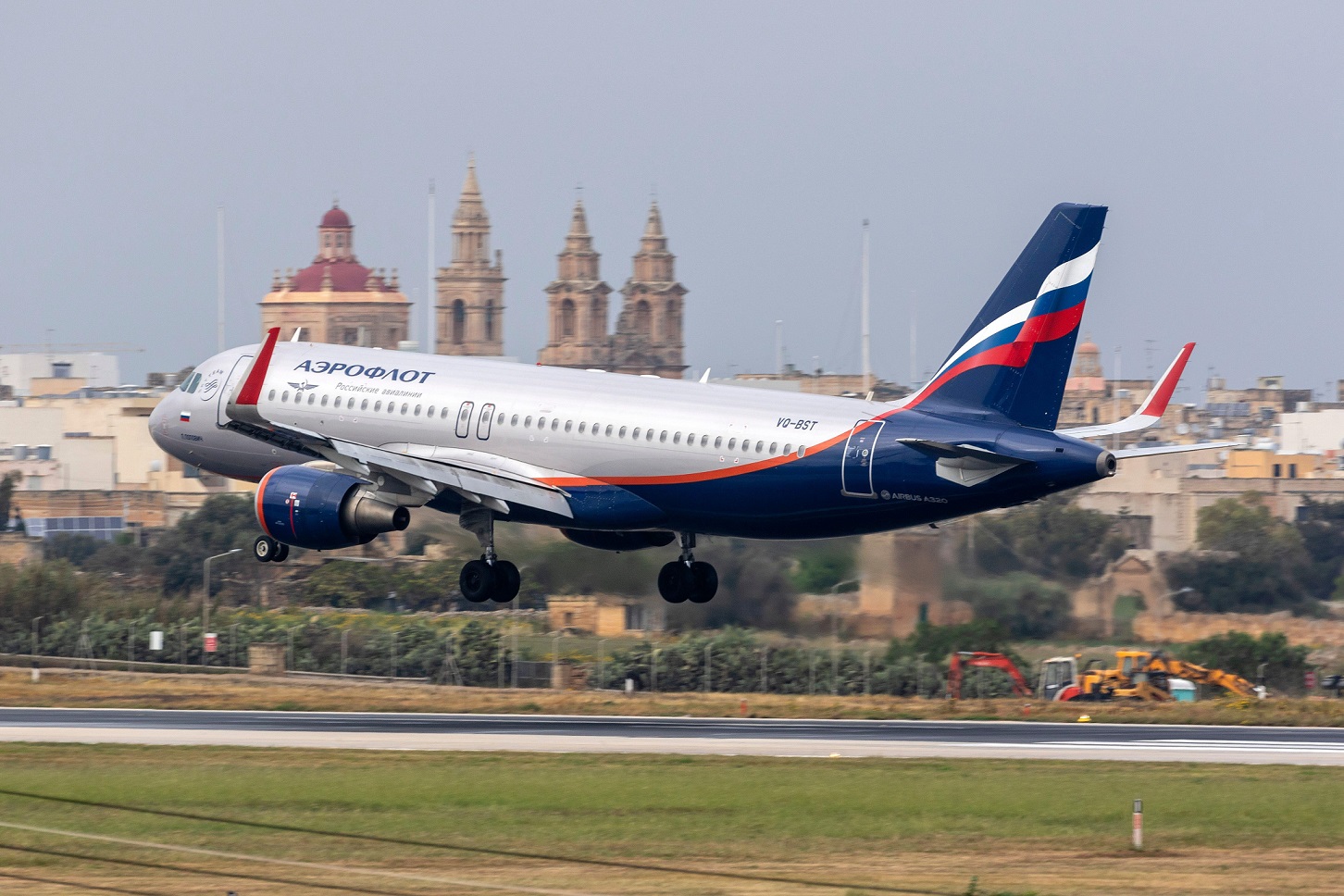 Export Bans
Ministers announced a wider crackdown on the export of equipment and technology to Russia.
In addition to purely military equipment, which has been under sanctions for several years, the latest measures ban export licenses from being granted for all dual-use items, including those which have civilian applications, but which could be used by military forces, such as radar technology and parts for vehicles, such as trucks and some aircraft.
What further sanctions are being considered?
Sovereign debt
While it would require new legislation, ministers have said they are considering stopping Russia from selling sovereign debt in London.
Soveriegn debt, also known as public or government debt, is the money owed by a government to outside debtors but can be packaged into bonds or securities and sold to outside investors with the promise of repayment at a future date with interest. Selling securities or bonds allows government to raise funds to pay for or invest in public services and projects.
If a country is likely to have positive economic growth, the bonds can act as a safe investment given there is a significant chance they will re-pay the debt.
By cutting off Russia's ability to sell sovereign debt, it would significantly reduce their ability to raise finance on the international markets.
No-fly Zone
Boris Johnson has faced pressure from some senior backbenchers to implement a no-fly zone over Ukraine, similar to that imposed on Syria.
In practice, this would likely mean Nato and other western forces taking control of the airspace over Ukraine, with orders to deter or shoot down any aircraft from the area.
But others have warned taking this step would be viewed by Russia as a significant escalation, and may increase the risk of further conflict.
PoliticsHome Newsletters
PoliticsHome provides the most comprehensive coverage of UK politics anywhere on the web, offering high quality original reporting and analysis: Subscribe