3 Steps To Successful Product Training
Product training is a powerful tool. It can have a huge impact on your company's success because it helps you:
Strengthen customer relationships
Enhance your brand's value
Increase sales
Improve the customer experience
How do these results come up? With product training, learners get a deep dive into your offerings and services. And that's helpful both for internal and external audiences.
Internal training helps your sales reps communicate more clearly with customers. It helps customer support solve problems quickly. And on the other hand, customer product training helps your clients have a better experience with the product and builds loyalty. Product knowledge training also helps your extended enterprise partners connect with your product. And it makes them stronger advocates for your brand.
If you want to achieve these kinds of results, you need to know how to leverage product training, though. The good news is you may already have the key to making the most of it. Your LMS is an excellent product training software solution.
Why You Should Use Your LMS For Product Training
Your LMS features make it a great choice for product training. With them, you can offer convenient, easy-to-access training. Online product training is an effective solution for everything, from new employee onboarding to extended enterprise partner training. Here's why.
It Accommodates Different Schedules
Whether you're talking about busy sales reps, remote teams, or clients spread around the globe, coordinating training schedules can be tricky. Remote training accessed through your LMS allows for self-paced learning that doesn't disrupt workflows. People can log on when and where it makes sense for them.
It's Scalable
Delivering content online lets you reach a wide audience and save money on time and travel. Your training rollout can be as big or small as you need. And you can expand your strategy without adding significant costs to your budget.
It Offers Just-In-Time Access
Putting content on your LMS means sales reps, employees, and partners get quick answers to their questions. They can revisit the content and find exactly what they're looking for. And when you keep all the resources in one place, people can log on to refresh their understanding or quickly learn about new features.
Easy referencing helps your employees provide a first-class buying experience for customers.
It's Consistent
Using an LMS ensures a uniform training experience for everyone. It delivers the same quality information and updates to each group. And content gets rolled out at the same time so no one is left behind.
Product training through your LMS makes sense when you consider all the advantages it offers. So, where do you start?
How To Use Your LMS To Build Successful Product Training
The way you use your training platform makes a big difference to your success. Here's a 3-step approach for getting started and a look at specific features and functionality that will help you at each stage.
Step 1: Decide Who You'll Train
Product training can target multiple audiences. It all depends on your purpose and strategy. Before you build your training, determine who it's meant to serve. Different audiences need different approaches—and different content. Here are a few potential users to consider:
New hires
Sales reps
Partners
Customers
An LMS can help you create custom training for each group. For example, new hires who are not in commercial teams may only need to take one or two relevant courses to cover the basics. But a sales rep who's the customer's primary contact will need to follow up with more advanced courses.
Customers and extended enterprise partners, on the other hand, won't likely need in-depth knowledge. You may use your platform to host simple how-to content or live events like webinars for those groups.
Set up your LMS to create learning tracks for each audience type. And create custom sub-portals so each learner will only see relevant courses and options.
Step 2: Choose What You'll Include In Training
Once you know who you'll be training, decide what content you should share. Think about the different ways you can help learners interact with your products and services. Select the information you'll provide based on the types of content your LMS can offer. For instance:
Use gamification. Make learning fun with a bit of play and some healthy competition. Include games intended to teach. For example, have sales reps work through a customer service issue in a simulation game. Motivate people to complete training by offering badges or certificates for each level they pass. Or, up the challenge with a leaderboard that shows everyone's progress.
Make it interactive. Keep people engaged and boost learning by giving users opportunities to interact with the content. Include practice scenarios that give employees hands-on experience with troubleshooting. Create drag-and-drop simulations so people can explore the product. Or, insert quizzes that help them apply and memorize what they've learned.
Diversify your media. Changing up the medium you use keeps people's attention. It also speaks to different kinds of learners. Rather than sticking to slides full of text, try inserting video demos of the product. Or, infographics that sum up and simplify processes and important data. Find ways to make the presentation more streamlined and interesting by including a variety of formats and styles.
Step 3: Plan How You'll Deliver Training
For best results, you won't necessarily offer a series of self-paced courses for every audience. As you design custom training tracks for your target users, consider the delivery methods that will work best for each. That might include:
1. Asynchronous lessons
Self-paced learning can be a great way to roll out important content. It ensures no one gets left behind, as learners go at their own pace and spend the time they need on each lesson.
Through your LMS, you can build a library of courses that people can access at any time, from anywhere. And when you have a new product release or an update, you can deliver additional courses and let your learners know it's available. For time-sensitive topics, make sure to set an expiration date.
2. Live sessions
You may want to look at a blended learning strategy supplementing self-paced learning with live events that bring people together.
Webinars provide an opportunity to present short, informative content. Use them to introduce changes or new information, or to conduct Q&A discussions and get general feedback. Webinars are an interactive way to educate customers on your products, and at the same time, build relationships with them and keep them up to date with your organization.
Follow-up sessions can be a powerful supplement to learning. Let people learn on their own time and use live meetings for application. You might hold a follow-up event to give employees real-life scenarios to run through. Or, do a quick review quiz session.
Applying the skills and learning from one another helps people solidify knowledge and clear up questions.
Measure Success To Keep Your Training On Track
Once you know the who, what, and how of training, don't overlook what comes next. Follow up your efforts by analyzing how successful they are. Your LMS can track metrics and deliver reports about how learners are interacting with the content.
Leverage your reports to identify areas for improvement. Look at the data on how people perform in tests and quizzes, and if they're finishing the courses on time. When you can see where people are struggling, you can adapt your content or strategy to support them.
You only realize the benefits of product training when people engage. And when you use the data to improve your training, you'll improve the learning experience and increase user adoption.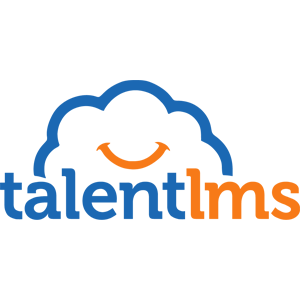 TalentLMS
Easy to learn, easy to use, and easy to like, TalentLMS is designed to get a "yes" from everyone, including C-level execs, budget heads, and busy employees. Now, instead of checking out, your whole organization leans into training.