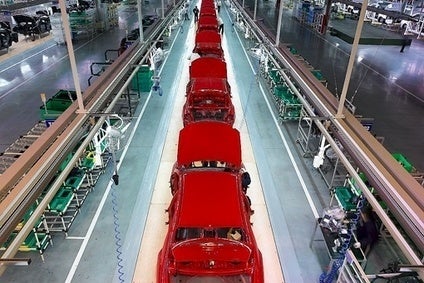 Hyundai Motor Group sales in Russia plunged by 68% to 11,245 units in March from 35,389 units a year earlier, the South Korean automaker said, citing data from the Association of European Businesses (AEB).
The group, comprising Hyundai Motor and Kia Corporation, last month suspended operations at its assembly plant in St Petersburg after component supplies were disrupted by Russia's war with Ukraine.
The company so far had not indicated when it would resume production.
Dozens of international companies have either suspended or stopped doing business in Russia after it invaded Ukraine on 24 February.
Many economies around the world, including the EU, the US, UK and in the Asia-Pacific region have imposed increasingly tough sanctions on Russia to pressure it to end its invasion.
This has had a severe impact on trade flows, including shipments of automotive components to Russia.
AEB data showed Russian light vehicle sales (cars and LCVs) shrank 62.9% to just 55,129 units in March.
Many western brands have halted shipments of vehicles and parts to Russia while domestic producers are also having difficulties obtaining parts sourced internationally.