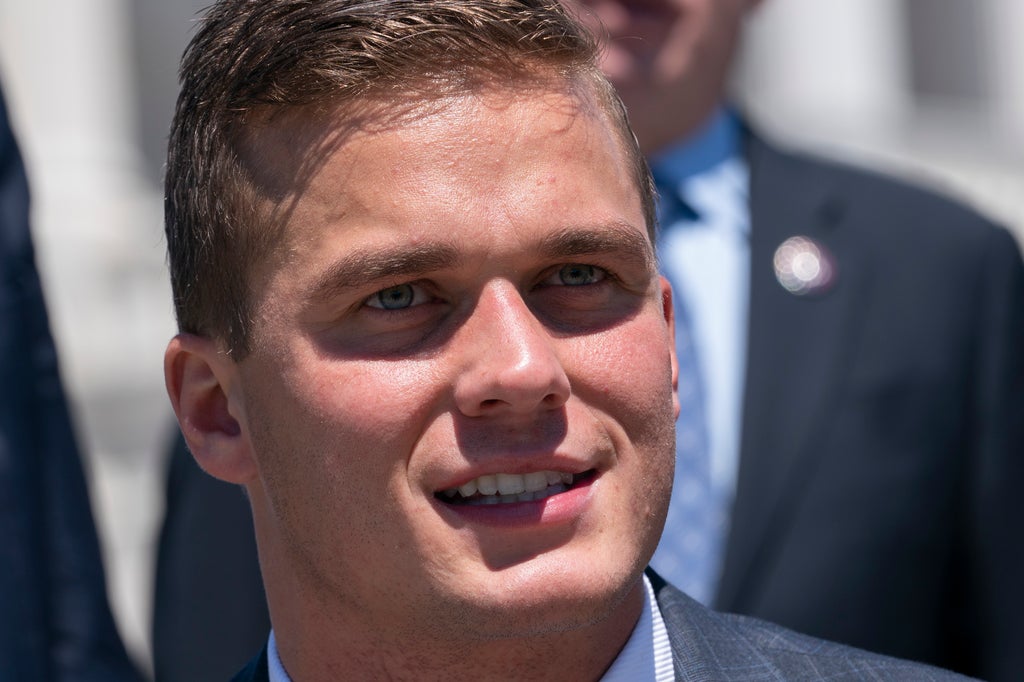 Republican North Carolina Representative Madison Cawthorn has tweeted that he "won't stop fighting" and that he "won't bow to the mob" amid scrutiny of his comments in which he alleged that other politicians have done cocaine in front of him and invited him to orgies.
"The radical left, the establishment, and the media want to take me down. Their attacks have been relentless. I won't stop fighting. I won't bow to the mob. They want to silence the America First movement. I'm not going anywhere," Mr Cawthorn wrote on Thursday.
The congressman also published a campaign video, in which a narrator says that "the entire left-wing establishment has targeted Madison Cawthorn as public enemy number one. Their smears and attacks are relentless and they've tried everything to take him down".
"But Madison Cawthorn cannot be stopped, and that's why they are terrified of him because he's effective. Despite all the adversity, Madison Cawthorn continues to stand up and fight to represent the people of North Carolina in the DC swamp. He is our champion for faith, family and freedom and will never stop putting America first," the narrator adds.
Mr Cawthorn told the Warrior Poet Society podcast that "the sexual perversion that goes on in Washington… I look at all these people, a lot of them that I've looked up to through my life".
"I've always paid attention to politics, all of a sudden you get invited to like, 'well hey, we're gonna have a kind of sexual get-together at one of our homes, you should come!' And you realise they're asking you to come to an orgy," he said.
"You know, some of the people leading the movement to try and remove addiction in our country, and they watch them doing, you know, a key bump of cocaine right in front of you," he added.
House Minority Leader Kevin McCarthy and Minority Whip Steve Scalise met with Mr Cawthorn on Wednesday. While Mr Cawthorn, 26, refused to answer questions from reporters after the meeting, Mr McCarthy said "he's lost my trust is gonna have to earn it back. And I laid out everything that I find is unbecoming".
More follows…