Facts To Be Aware Of Before The Transition To Online Training
Large organizations have more room for error. They can always purchase replacement software or broaden their budget a bit to make up for mistakes. It's different for SMBs with limited resources. Missteps can derail their entire strategy and put their bottom line at risk. Especially regarding employee development and ongoing support. Your L&D department may be ready to switch to eLearning, but are they aware of what that entails? Here are 7 words of advice SMBs wish they knew about an LMS before making the move from ILT to online training.
1. You Don't Have To Start From Scratch
No need to throw out all the content you have just because it's printed or outdated. Many learning management systems support reusable content. Thus, you're able to repurpose what you already have and digitize those manuals and exams. Of course, there is some prep work involved. And you need to use built-in resources to modernize content. For instance, add new images or break down large text blocks to make them easier to consume.
2. Hidden Fees Can Make Or Break Your L&D Strategy
Many SMBs make the mistake of budgeting without a buffer. You only account for startup costs and content creation but omit hidden fees. Such as maintenance, upgrades, and unexpected tech obstacles. For example, your new LMS doesn't mesh with your authoring tool. So, you need to spend more money on a replacement, which puts you over budget. Remember that hidden fees can derail your entire L&D strategy if you don't plan accordingly. Leave a little wiggle room for emergencies and ask for detailed LMS estimates beforehand.
3. Support Services Aren't A Luxury
Support services are not a luxury that only large organizations can afford. LMS for SMBs should have at least basic FAQs, knowledge bases, and email support. However, you may want to look for more advanced options if you're new to online training. Like phone support and live chats. Or even one-on-one consults with an IT tech or vendor rep. A short learning curve allows you to get the tool up and running as soon as possible. Even if it costs more, add-on support tools are worth the investment. Don't forget to test out the vendor's response times and breadth of knowledge during the free trial.
4. Online Training Doesn't Minimize Instructors' Roles
Switching from ILT to SMB online training doesn't require you to give your instructor a pink slip. It just involves restructuring their roles, not minimizing them. In fact, the LMS can be a valuable resource that makes instructors' lives easier. They can use the system to monitor employee development, provide remote support, and host live events. Instead of having to travel to different sites to impart their expertise.
5. Custom Reporting Is An LMS Must-Have
You must be able to assign groups/roles, schedule reports, and choose the best delivery format. These all fall under the umbrella of LMS custom reporting. For example, every week your sales manager receives reports via email. They can keep an eye on under-performing employees and see who still needs their certifications. As well as spot top talent that's been flying under the radar. Reporting features should also include data visualizations, such as charts and graphs.
6. Implementation Timelines Aren't Set In Stone
Most SMBs already understand the importance of LMS implementation schedules. You need enough time to choose the right tool, set it up, and customize settings. Then there's the small matter of uploading and creating content. But nothing is set in stone. There are bound to be unexpected delays and minor catastrophes that push you over the deadline. So, be flexible. Leave room in the timeline for hiccups and map out each task. For example, the first phase of the project involves these team members who require these resources. They'll need a week for prep, then another week to complete the task. Add on a few extra days to account for sick time, tech glitches, and other mishaps.
7. Free LMS Consultations Save Time And Money
Wouldn't it be nice to have an experienced LMS consultant on your side? Someone who can create a shortlist of top contenders based on your budget and use case. Believe it or not, there are free LMS consultations available for small businesses. Simply fill in a brief form to provide basic details, such as project scope and price point. You'll receive a list of recommendations via email that meet your specifications. This may not cross items of your current list or take the stress out of implementation. However, it might reveal hidden gems you overlooked that are more suitable for your needs. Another resource at your disposal is LMS directories. Which features reviews and ratings to help you find the best system for your SMB.
Conclusion
Let these words of wisdom prevent you from making the same mistakes as other SMBs. Repurpose what you have, account for hidden fees, and always insist on support services. Investing in an LMS for SMBs and making the switch from ILT to online training doesn't have to be rife with "what ifs." The key is knowing what to expect, identifying must-have features, and getting a free LMS consultation to speed up the search. Lastly, don't settle for less just because you're a small business or start-up. Meet with vendors and sign up for free trials to get the most value for money.
Choose the best LMS for SMBs in our free online directory. Search by pricing model to find a system in your budget. Then read reviews to see how they stack up. You can even filter results by industry to look for specialized software in your niche.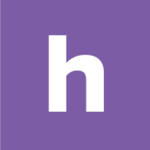 Homebase
Make work easier. Running a small business has never been harder. Homebase helps with free tools to track time and manage your team.