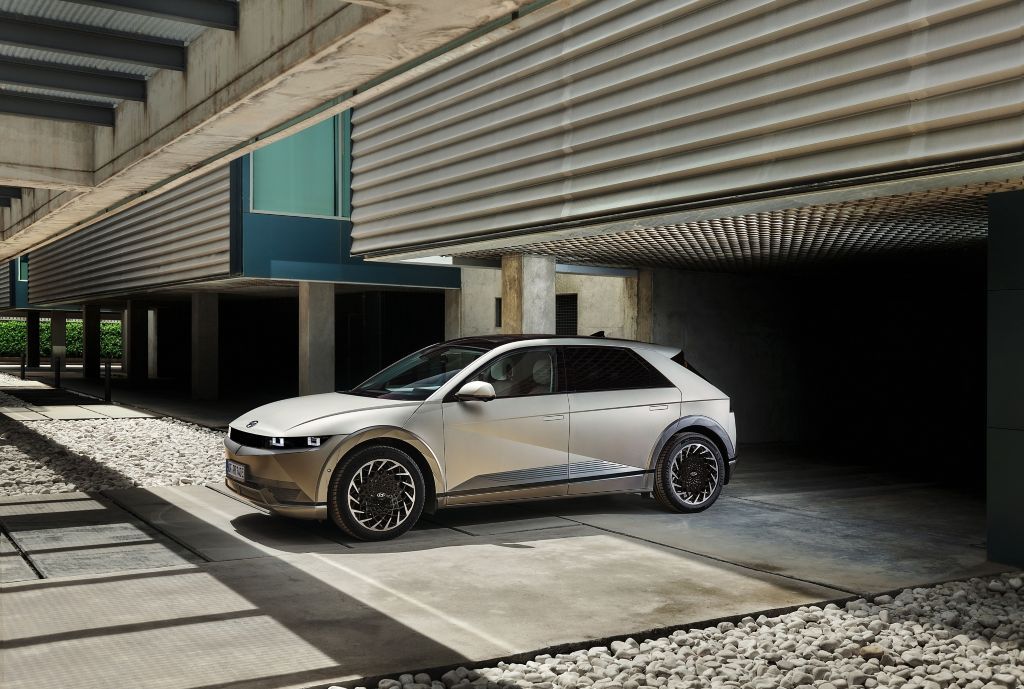 Indonesia's National Development Planning Agency (Bappenas) this month recommended the government phase out the sale of new internal combustion engine (ICE) vehicles by 2040, as part of its broader strategy targeting net zero emissions by 2060.
Such a policy, it claims, would benefit not only the environment but also the country's economy by reducing its dependence on imported fossil fuels and by making more of its natural resources. The agency expects that more than half the 96 billion litres of fossil-fuel it estimates will be consumed by the country's transportation sector in 2030 will be imported. In the mid-1990s Indonesia was still a net oil exporting country.
Under the Paris Agreement in 2015 the Indonesian government pledged to cut its greenhouse gas emissions by 29% by 2030 on its own, or by 41% with international assistance. Bappenas suggested that by 2055 as much as 90% of vehicles in use would need to be zero-emission vehicles, powered either by batteries or by hydrogen fuel cells, if the country is to achieve its long-term emission targets.
The challenges are significant, given that the country lags behind most major global economies in the area of vehicle emissions. The government only introduced Euro IV standards earlier this year, after many years of delay, while emissions-related incentives have also only recently been introduced.  
In the first five months of 2022 less than 400 battery-powered vehicles were sold in the country, most of which came from Hyundai Motor Group. Other markets in South-east Asia have similarly low levels of zero-emission vehicle penetration, mainly due to a lack of government subsidies although EVs are generally exempt from sales taxes across the region.
The Indonesian government has been very active in the last two years in trying to establish a regional manufacturing hub for EVs, batteries and other components to make the most of the country's abundance of raw materials such as nickel.
Last year it established a new state-owned enterprise, called PT Industri Baterai Indonesia (IBI), to support international companies investing in upstream raw materials processing such as smelting as well as component manufacturing. The country's president Joko Widodo (Jokowi) is keen to point out that companies are free to pursue their own independent investment plans, however.
Indonesia aims to attract total investments of at least US$15bn over the next several years to establish 140 gigawatt-hours (GWh) of annual EV battery manufacturing capacity in the country. The investment would also include local mining operations for nickel-rich ore as well as two new hi-tech ore processing/smelting facilities.
Earlier this year Hyundai became the first mainstream EV manufacturer in Indonesia when it began operating its new 150,000 unit-a-year vehicle assembly plant in Cikarang, some 40km east of the country's capital city Jakarta. In March the facility began producing the Ioniq 5 from kits imported from South Korea.
The South Korean automaker said it plans to invest a further (US$1.5bn) to expand the plant's capacity to 250,000 units/year later on, as part of a stronger push into EV production in the country. It is also investing in an EV battery plant in the nearby Karawang industrial estate in partnership with LG Energy Solution Ltd (LGES), with production scheduled to start in 2024. LGES revealed separately in April that it planned to establish a US$9bn integrated EV battery supply chain in Indonesia, in partnership with its majority shareholder LG Chem and other companies.
Just weeks before that China's Contemporary Amperex Technology (CATL), the world's largest EV battery manufacturer, announced plans to establish a US$6bn integrated EV battery supply chain in Indonesia. A preliminary agreement was signed by CATL subsidiary Ningbo Contemporary Brunp Lygend, IBI and Indonesian state owned gold and nickel mining company Aneka Tambang in March.
Jokowi this week confirmed his government initilly approached Tesla about investing in an EV plant and battery supply chain in the country some 18 months ago. In May 2022 he personally visited Elon Musk at the Spacex headquarters in Texas during an official trip to the USA, while in the same month a team from Tesla also visited Indonesia to assess the investment opportunities. Jokowi this week confirmed that talks with Tesla are ongoing and that Elon Musk has been invited to attend the G20 summit in Bali in October, where a formal investment announcement may be made.
Earlier is month Jokowi hosted German President Frank-Walter Steinmeier at the Presidential Palace in the West Javan city of Bogor earlier this month, during which he called upon German industry to step up their investments in Indonesia, particularly in the EV supply chain and in hi-tech industries such as semiconductors.
Toyota has so far not followed up on plans announced before the pandemic to invest some US$2bn in EV production in the country, although it did display a battery-powered concept version of its popular Innova minivan at the Indonesia International Motor Show in April. At last week's annual general meeting (AGM) Toyota came under fire for its slow transition to EVs globally.
Japanese automakers, which dominate South-east Asia's automotive industry, have been conspicuously absent so far from Indonesia's (and the region's) EV market, while selling only limited volumes of hybrid vehicles. They now risk losing the EV initiative to South Korean and even Chinese manufacturers, which are striving to claim early mover advantage.