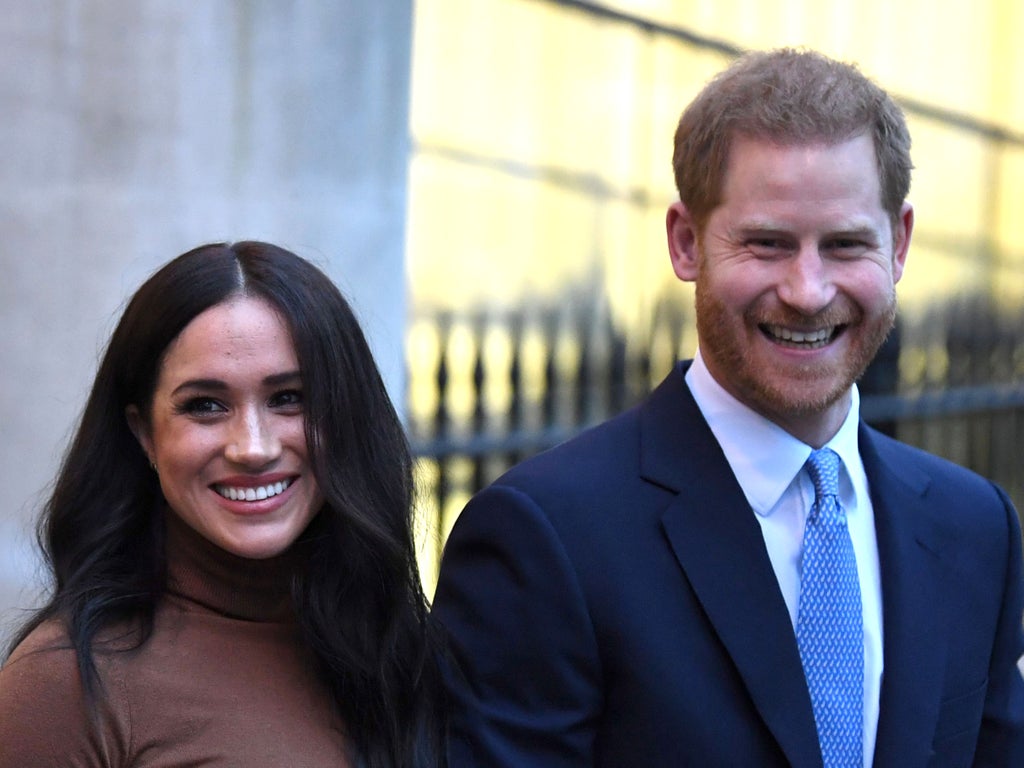 The Duke and Duchess of Sussex should "know better" than to air information about their private lives, because it is "distasteful" claims ex Top Gear presenter James May.
In an interview with the Radio Times, May said that Meghan and Harry "story sounded a little distasteful" and that he preferred the royal family to keep matters behind closed doors.
In 2020, the couple and their son, Archie, relocated to California and stepped back from their roles as senior members of the royal family.
The duke and duchess then began speaking more publicly about life inside the royal circle. In an interview with Oprah Winfrey, Meghan said her mental health had deteriorated so much while living in London that she had suicidal thoughts.
Prince Harry has also said that he will be publishing a memoir of his life in 2022 covering everything from his military service to his marriage.
But May told the magazine he did not agree with the behaviour. "The Meghan and Harry story sounded a little bit distasteful. People talking about their personal lives in public.
"Everyone's got issues like that, and I don't think the rest of us should know or care about it."
He did also say that he generally doesn't "take much interest" in the British royal family.
"I thought the whole point of a royal family is that they were supposed to be an exemplar.
"They're aristocrats, aren't they? They're supposed to know better – just keep it in," he added.
Last month Prince Harry announced he would be publishing a book with Penguin Random House and it would be an "accurate and wholly truthful" account of his life that offers a "definitive account of the experiences, adventures, losses, and life lessons that have helped shape him".
The book will chart Prince Harry's journey from childhood to the present day, saying "not as the prince I was born but as the man I have become."
"I've worn many hats over the years, both literally and figuratively, and my hope is that in telling my story – the highs and lows, the mistakes, the lessons learned – I can help show that no matter where we come from, we have more in common than we think," he said.
Read the full interview with James May in Radio Times, out now.