Jay Bilas wasn't the biggest name in college basketball when he played at Duke from 1982 to 1986. The 6-foot-8 center, however, played against some of the biggest names in a tough ACC.
Now a successful college basketball analyst, he makes his living talking about basketball. Bilas played when Michael Jordan made a name for himself at North Carolina. He recently rattled off the top five played he faced in college, and Air Jordan was not at the top of the list.
Jay Bilas had a solid career at Duke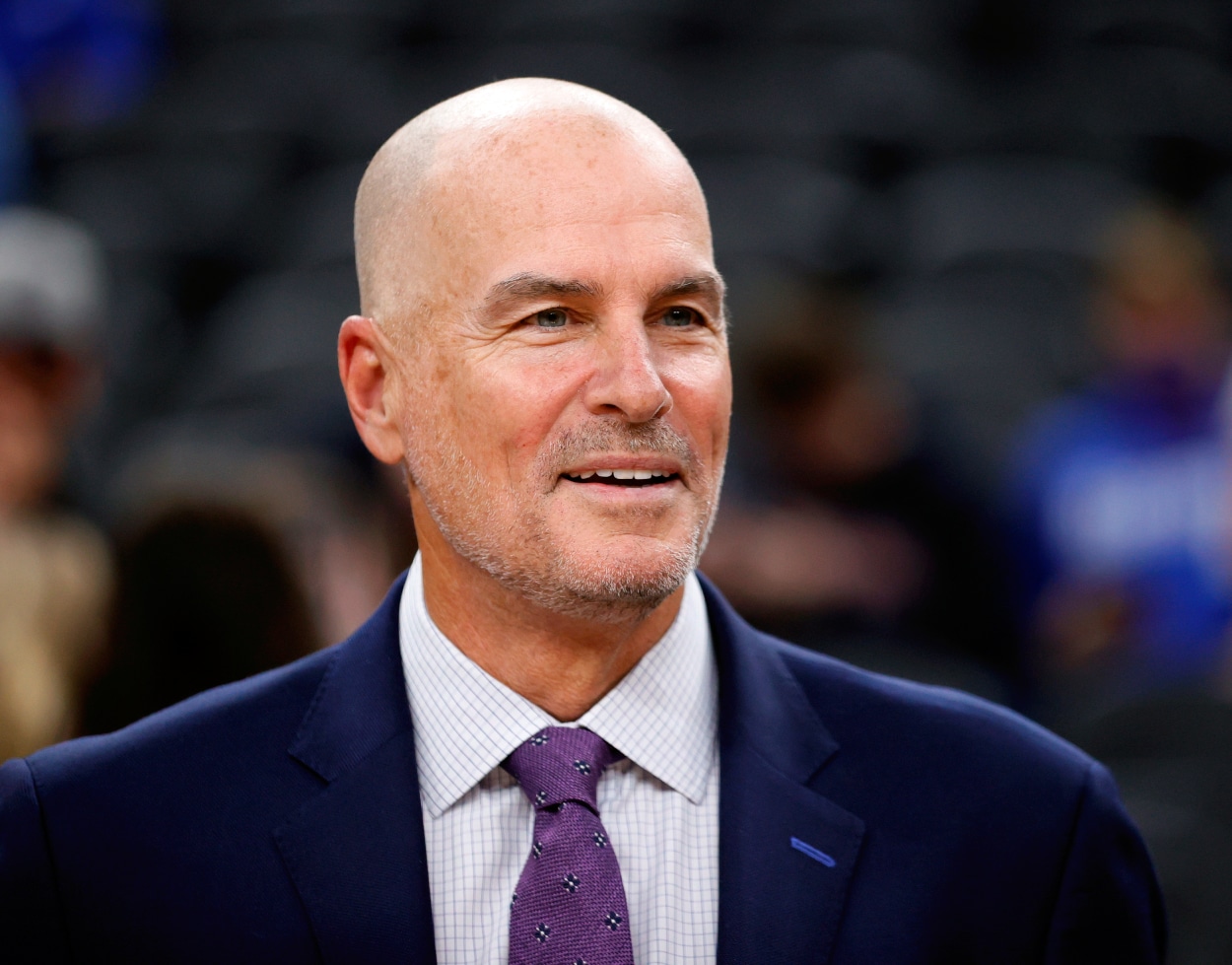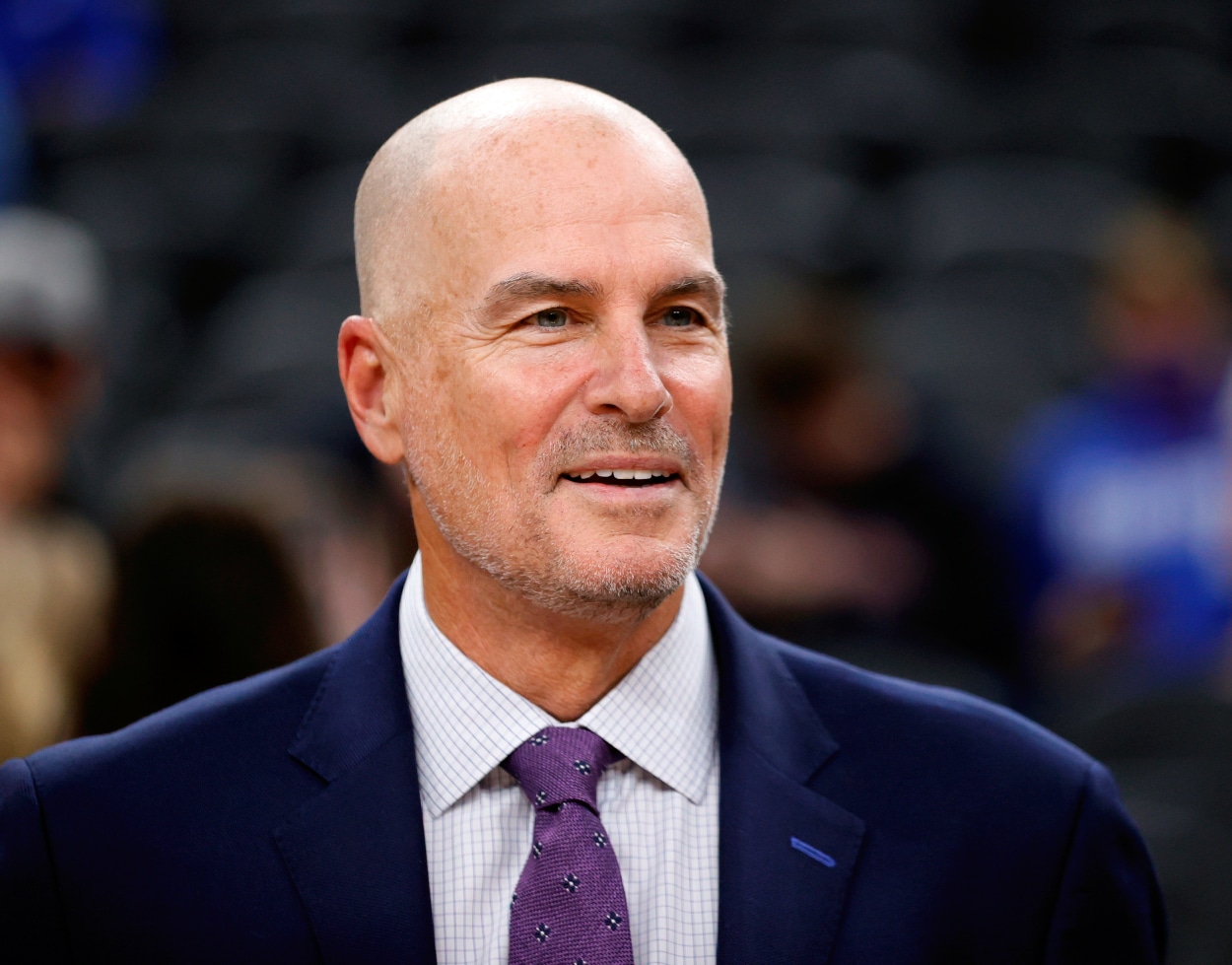 Bilas was a four-year starter for Mike Krzyzewski at Duke. He was highly recruited out of Rolling Hills High School, in Rolling Hills Estates, California. As a freshman at Duke, he averaged 8.8 points and 5.7 rebounds. He started 24 of the 28 games he played in his first season under Krzyzewski.
He had his best statistical season as a junior. Bilas played 31 games and averaged career-highs in points (10.1) and rebounds (6.0).
As a senior, he helped guide the Blue Devils to a berth in the NCAA title game. There, they faced Louisville and fell 72-69. Bilas finished with four points and three rebounds in the final game of his college career.
The Dallas Mavericks selected him in the fifth round of the 1986 NBA Draft. He never played a game in the NBA. He played overseas from 1986-1989.
Bilas names the top five players he faced at Duke
On Tuesday, Bilas took to social media and spoke about his time at Duke. Specifically, he talked about the toughest individual opponents he faced, answering a question posed on TikTok. A follower asked where Len Bias ranked among the players he went up against at Duke . He ranked his five toughest opponents, and surprisingly Jordan wasn't at the top of the list.
"Number five would be Rod Strickland of DePaul," Bilas said. "That dude was a baller. Nobody could stay in front of him.
"Number four, Brad Daugherty of North Carolina. Seven-foot tall, incredibly skilled, super strong, and just unstoppable down in the low post — at least he was for me, and he was for everyone else. The first pick in the 1986 NBA Draft.
"Number three would be Len Bias of Maryland. Bias was Superman. Had he lived and played in the NBA, I think he would have given Michael Jordan a run for best player in the NBA.
"Number two would be MJ, Michael Jordan of North Carolina. Never had to guard him, except on a switch, and it got ugly after that. Jordan was incredible, huge hands. You saw what he did in the NBA. He did the same things in college under Dean Smith.
"At number one, though, would be Ralph Sampson of Virginia. People talk about Chet Holmgren of Gonzaga being a unicorn, but I've seen that unicorn before back in 1983 when I had to play against Ralph Sampson. Seven-four, incredibly skilled, fluid, could run the floor, handle the ball, pass it, shoot it, you name it. Ralph Sampson was three-time National Player of the Year. He's the best college player I ever played against."
Like Sportscasting on Facebook. Follow us on Twitter @sportscasting19 and subscribe to our YouTube channel.
RELATED: Ralph Sampson Eliminated, Motivated the Lakers With Miraculous Last-Second Shot in 1986 WCF