It didn't take long for Animal Crossing: New Horizons to become one of the best-selling Nintendo Switch titles. There seem to be no limits to what one could achieve in the game, which is a significant reason for its massive popularity.
The pandemic has hugely impacted the US presidential campaign by rendering political rallies useless. Joe Biden and his team largely resorted to live-streams and fundraisers as part of their campaign. In September, the Democratic candidate's campaign found a new platform in New Horizons when it launched official Biden and Harris in-game yards signs.
Greg and Gary are LIVE and touring @JoeBiden's Official Animal Crossing Island!https://t.co/OYraH7aO4I pic.twitter.com/WIwbk5w05A

— Kinda Funny (@KindaFunnyVids) October 16, 2020
Now, with just over two weeks to go for the US presidential election, Joe Biden's team has put forth a unique and innovative way of connecting with supporters by launching an official Animal Crossing island. KindaFunnyGames recently hosted a stream on Twitch, with Gary Whitta and Greg Miller giving supporters a live tour of the entire island.
Joe Biden's campaign has put together an island in Animal Crossing: New Horizons
Greg and Gary showed off the promotional island, dubbed Biden HQ, through a Dream Code visit. This feature allows a player to visit any island in their dream to capture pictures and explore the landscape, without letting them interact with anything. It is apparent that Biden's island took an incredible effort to design, and the campaign staff who did it is an Animal Crossing pro.
Upon arriving at the town square, visitors can see the town hall flag donning the "Team Joe" logo. Sporting a black suit and aviators, Joe Biden's island avatar greets visitors with his "No malarkey" catchphrase. The town plaza has a custom design portal where players can access custom designs for exclusive in-game campaign merchandise. Overall, the entire island includes plenty of features like ice cream stands, campaign signs, and train models.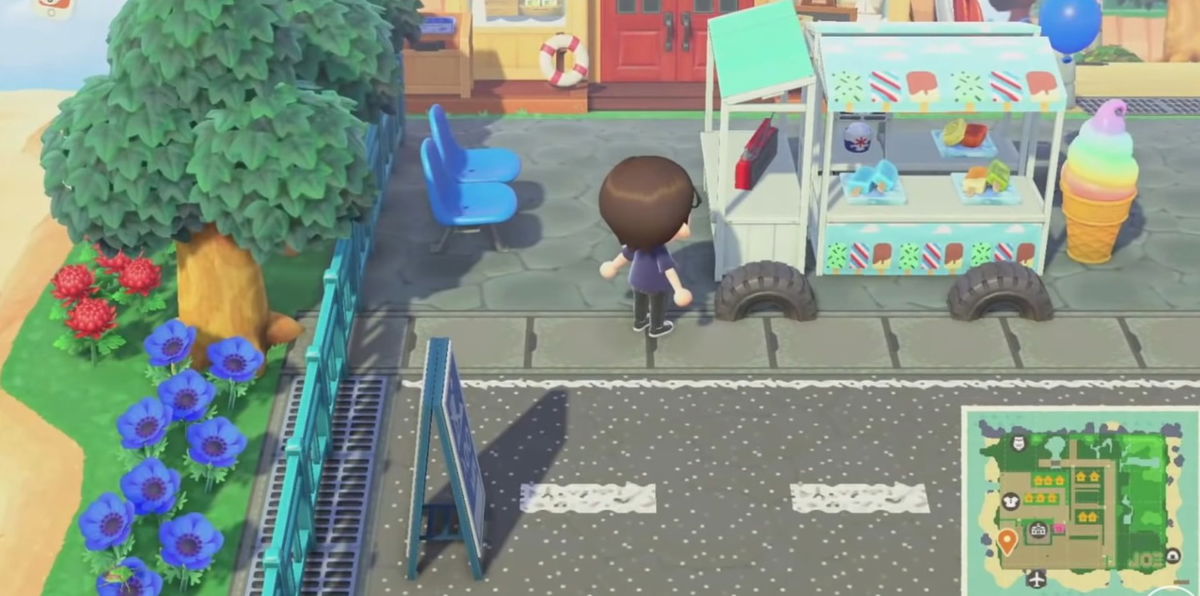 One of the major attractions is Biden's island home, made into the campaign's field office. The first room resembles a workplace, with a coffee machine and mugs placed on desks, along with laptops, typewriters, and campaign pamphlets. Meanwhile, the next room bears the appearance of a merch store, with changing stalls and a DJ music system.
The upstairs portion functions as a split office, with a section each for Joe Biden and Kamala Harris. Biden's side features a poster of him from his younger days, a racing car bed, and a collection of sunglasses on the wall. Meanwhile, Harris' office includes a Converse sneaker collection and a vinyl record player. Besides that, the basement represents "Joe's Train Town", decorated with several varieties of train sets and dozens of train models.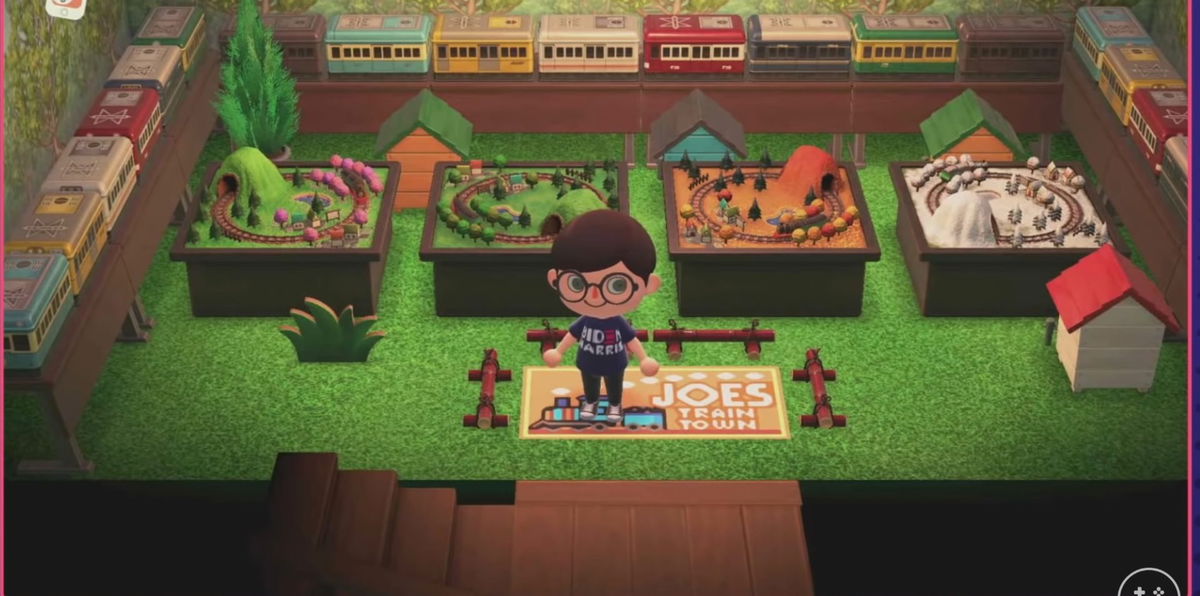 Also read- How Beginners Can Progress Quickly with a Simple Daily Routine in Animal Crossing: New Horizons
Visit Biden HQ in New Horizons yourself using the Dream Code
Another attraction is an area designed to represent a polling center with many voting booths. This area also features a huge promotional sign for the IWillVote website and instructions for a voting plan checklist. Players get quite a few opportunities to take virtual pictures with Joe Biden's avatar on the island.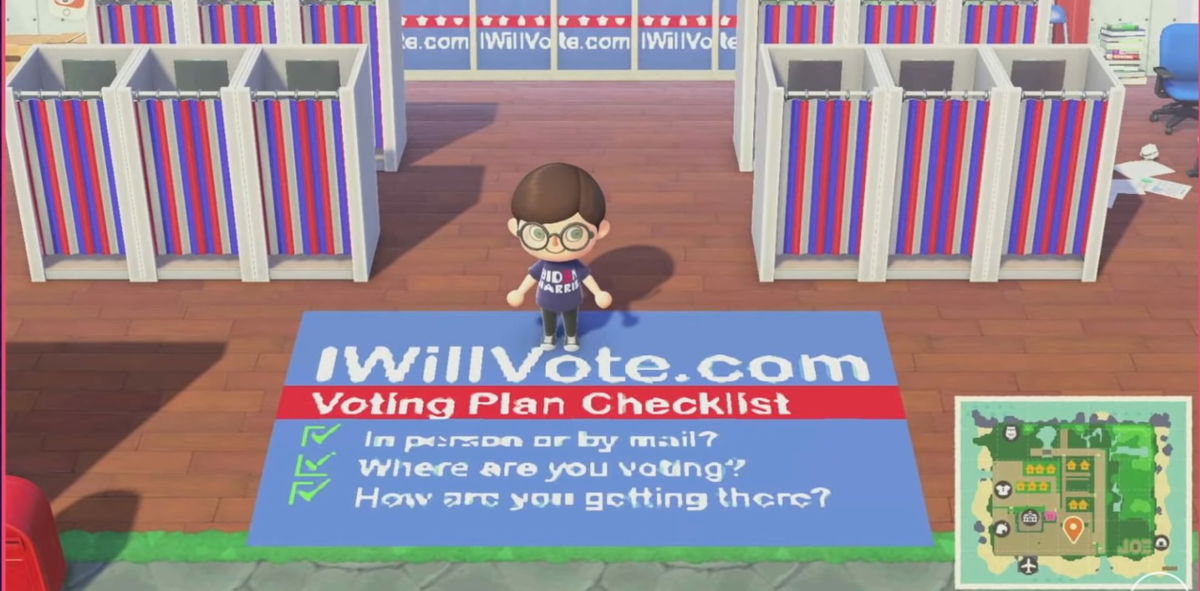 The campaign's yard signs have found their place in front of villagers' homes. One such design outside a home prompts players to "Text 'AC' to 30330". A field decked out with red, blue, and white flowers, representing the US flag, is situated nearby. Apart from that, they have cleverly used the island's museum to recreate the White House along with its Rose Garden. It is one of the most wonderful sites on the island.
Last but not least, players themselves can go on a tour of Biden's island on their Switch console. One needs to fall asleep in their bed and then the dream suite tapir, Luna, will prompt them to provide the Dream Address Code. The code to visit Biden HQ is DA-7286-5710-7478.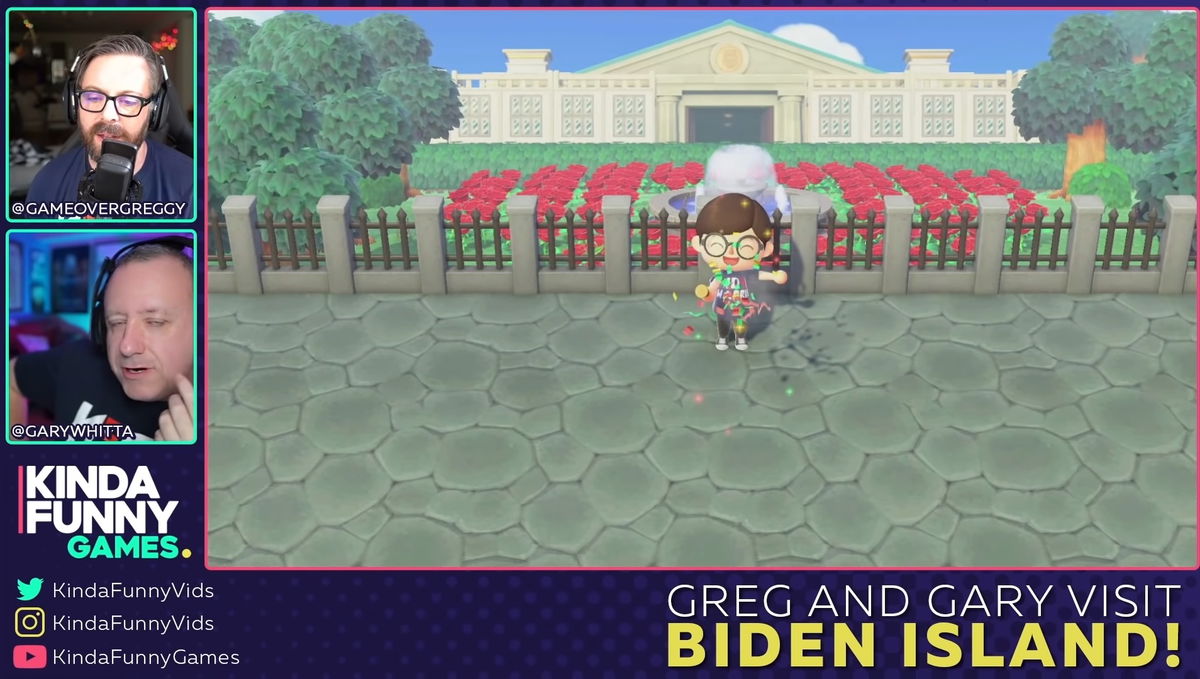 Meanwhile, those who don't have access to a Switch console can check out the island tour at Kinda Funny Games' Twitch and YouTube channels.