4 min read
Boris Johnson is dishonest and unfit to lead, according to former House of Commons Speaker John Bercow, who announced this weekend he had defected from the Conservatives to Labour.
Bercow, the former Tory MP, continued his extraordinary attack on the Conservative party, telling Sky News he had joined Labour with the objective of getting "rid" of the government.
He said: "If you believe as I do that this government is bad news, unfit to govern and that the Prime Minister, although a successful campaigner, is a lousy governor, you have to ask yourself do you want rid of it and if you want rid of it, you have to pose to yourself the question: how is that to be achieved?
"In the UK, the only credible vehicle for the removal of this government is the election of a Labour government committed to equality, social justice, internationalism and a fairer, more inclusive society".
In other developments:
The NHS will cope with the surge in cases of the Delta variant if the current trend of people requiring shorter stays in hospital than in previous waves continues, Susan Hopkins of Public Health England told The Andrew Marr Show.
Dido Harding has vowed to make the health service less reliant on foreign workers if she is chosen to replace Sir Simon Stevens as its new head.
GB News insiders lifted the lid on the new TV channel's chaotic first week.
The UK government will intervene "sooner rather than later" to make Stormont roll out abortion services in Northern Ireland, Brandon Lewis told PoliticsHome.
Bercow, who on numerous occasions found himself a loggerheads with the government during his time as Speaker, particularly over Brexit, told The Observer he regarded the modern day Tory party as "reactionary, populist, nationalistic and sometimes even xenophobic".
This morning Bercow insisted his decision to switch parties was not "personal against Boris Johnson" and that his politics had evolved into a "left of centre" position closer to Labour's over time.
However, he unleashed a further tirade of criticism of the Prime Minister, accusing him of being dishonest and treating Parliament with "utter contempt".
Bercow said: "He is someone who only has a nodding acquaintance with the truth in a leap year and the utter contempt with which he has treated parliament is lamentable and has exacerbated the very strong feelings of resentment towards him because a lot of people feel that's not the way to behave.
"Telling truth in and to Parliament matters. Circumventing Parliament is wrong. Treating Parliament with disdain is objectionable".
He stressed he still had "a number of Conservative friends" and that he could "admire and respect very much people across the political spectrum with a vast range of different views on the understanding that they're honest and principled and standing up with for the principles in which they believe".
But he added: "If you say, do I like the Conservative Party, the answer is no".
Bercow rejected the claim that he joined Labour in order to receive a peerage, telling Sky News: "It's not in my mind. It's not part of the game plan. I haven't discussed it and I'm not waiting for it".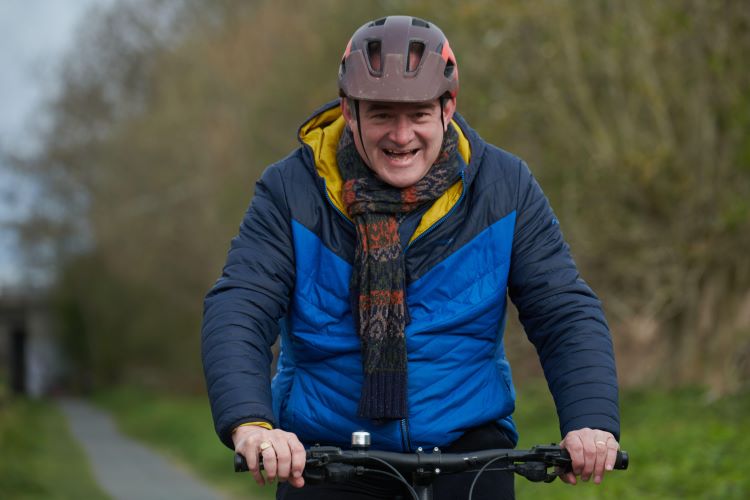 Bercow's attack comes at the end of a difficult week for the government, with the Liberal Democrats' historic by-election victory in Chesham and Amersham prompting claims that the Conservative party is haemorrhaging its traditional support in southern England.
Ed Davey, leader of the Liberal Democrats, this morning said Sarah Green's victory in the Buckinghamshire seat, which saw her overturn a 16,000-strong Conservative majority, was just the beginning in his party's mission to dismantle the Tory "blue wall" in the south of England.
"Going forward, there are many seats like that where the Liberal Democrats are competitive and only the Liberal Democrats can beat Conservative MPs," he told Nick Robison, who hosted the BBC's Andrew Marr Show.
"I don't know how many that will be. It's way too early to talk about the next general election.
"But there'll be dozens of Conservative MPs looking over their shoulders now at the Liberal Democrat threat".
In an interview with Sky News' Trevor Phillips, he said former Tory voters in Chesham and Amersham "felt Boris Johnson wasn't in tune with traditional conservative values".
He added: "I am confident that we are seeing a change in British politics much bigger than people had been saying.
"I think the blue wall can be taken by the liberal democrats in a large number of constituencies".