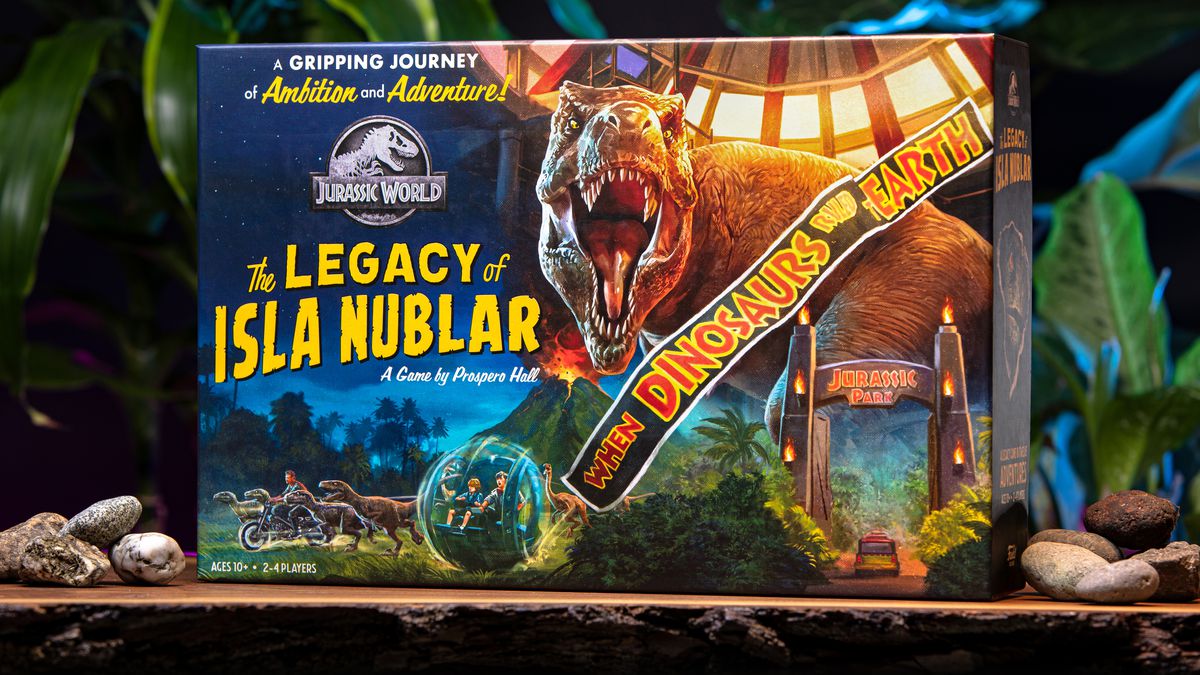 Something is enchanting about unboxing a brand new board game, and this time around, we were taken aback by Jurassic World: The Legacy of Isla Nublar by Funko Games. As is the case with the very best of them, this one also emphasizes delivering a captivating storyline. But this hardly comes as a surprise – this is Jurassic World, after all!
From the get-go, it reminded us of the original Jurassic Park novel. Even to this day, the franchise remains a classic in pop culture, with many movies to honor it, such as the upcoming Jurassic World Dominion, Jurassic World: the Fallen Kingdom, and video games like Jurassic World Evolution 2. There is even a slot game called Jurassic World: Raptor Riches you can find in the best USA online casinos like Virgin Casino.
But is the latest board game worth the money? There sure is a lot that went into its design regarding moving parts, reference cards, character cards, minigames, episode packets, and other goodies you'll be getting with it. It's quite a sight to experience it with your own eyes, and everything feels like pure quality. Even if you were to examine the pieces up close, you'd find they are faithful to the original movies, details, etc.
One of the first things you'll notice is green and red-colored figures. The red figures represent carnivores that chase their prey, and the green ones are herbivores. The latter represents no danger to the visitors. However, they are always at risk of being eaten by the red ones. Depending on the scenario that unfolds, you may be tasked with ensuring their survival.
As for the gameplay itself, prepare for long games to sink countless hours of your time into. Every decision you make is permanent and shapes the outcome of the game somehow, so the player immersion aspect of it is nothing short of phenomenal. To make things more challenging, certain cards will decide what should happen on the board, and these may introduce natural disasters, tell you where the dinosaurs are supposed to move, etc.
You will need to solve specific minigames that unlock in-game bonuses throughout the game. You will also need to think about how to best utilize each character's unique abilities and in-game items to help you on your way (examples include guns and the iconic park jeep). It may take a couple of rounds to sink in, but you'll get there eventually, no doubt about it. Thankfully, the instructions are helpful and well-written, and it doesn't feel like a drag to study them.
There's even a tutorial chapter to get you up and running. It's designed to get you familiar with the moves you can make in the game and each character's actions. You'll get the basic idea of it in a couple of minutes. What seems like a simple game to get into later turns out to be more complex than the first impressions might have you believe, so there's definitely that easy-to-learn, hard-to-master vibe to it.
It's also the game that gets you to cooperate and strategize with your fellow players. And given how long each chapter is, it pays off to give it a little thought and carefully consider the next move you're about to make. There's a lot of responsibility it places on your shoulders, including protecting the park's visitors and making sure there are as few casualties as possible. Fail to meet these objectives, and there will be in-game consequences!
Overall, to conclude our review, the game does a splendid job of making it feel like a social encounter. Although some pieces would certainly feel better as 3D objects rather than cardboard representations, the design is spot-on. Since every chapter feels fresh, Jurassic World: The Legacy of Isla Nublar has plenty of joyful hours in store for you.