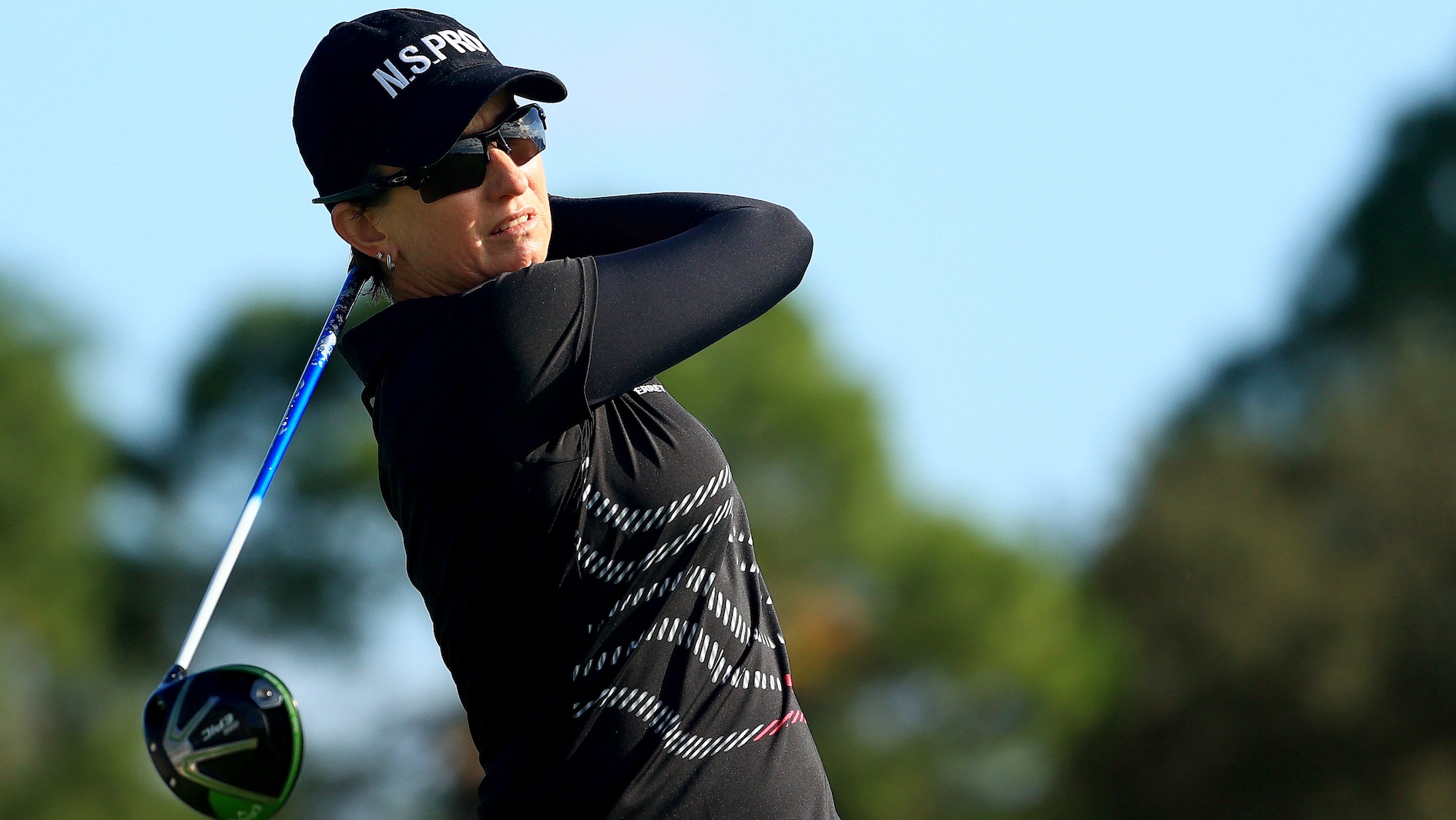 But before you blink twice and sit upright, it's an experimental thing.
When Webb takes a spot in the Gainbridge LPGA at Boca Rio from January 27, it will be her first start in a Tour event since 2020.
However, the World Golf Hall of Fame member said proximity to her home in Florida – the tournament is being played within half an hour's drive – was important in her decision, which is based around testing her ability to withstand the rigours of tournament golf again.
"So I'm grinding for the exam as they say, putting in the hours again to see if I can be sharp enough to play in a tournament," she told ABC Sport's Quentin Hull today.
"So we'll see how that goes, but if I'm not going to play in a tournament when I can stay in my own home, then I'm probably not going to play anymore, so I'd better play when I don't have to travel anymore."
Webb told the ABC that she had endured a wear-and-tear neck injury in recent years and she wanted to test it under pressure.
But she dismissed any notion of playing full-time golf again.
"I don't really see any sort of full-time or part-time schedule, really. It'd just be a handful of events here and there, events that I like," Webb said.
"And obviously I want to play again in Australia. That's definitely on the schedule for sure. Other than that, nothing set in stone at this stage."
The seven-time major winner last played full-time in America in 2017. She played a limited schedule in 2018 and 2019 and just three events, two of them in Australia, in 2020.
The inaugural Karrie Webb Cup will be presented to the winner of the Fortinet Australian WPGA Championship at Royal Queensland on Sunday.
© Golf Australia. All rights reserved.