Kendall Jenner is serving us lewks before the weekend begins!
The 26-year-old model took to Instagram to show off her incredible figure with a topless photo of herself poolside, chilling underneath an umbrella wearing only blue bikini bottoms. Of course, she was also carrying a bottle of her controversial 818 Tequila in one hand as she placed her other arm across her body in order to cover her chest — you know, since there's no bikini top and all!
Honestly, she looks absolutely fire – and not because of any potential sunburn that could occur because she's topless!
Related: Kendall Jenner Used To Encourage Kourtney Kardashian 'Every Day' For Years To Date Travis Barker

The post also featured shots of a mini liquor bottle, pool floats shaped like the brand's logo, an 818-themed cooler, and an 818 branded Airstream. Kendall captioned the moment:
"@drink818 by the pool>"
Ch-ch-check it out (below):
HAWT!!!
While the snap is stunning, it wasn't just taken for fun! It seems they may have been from some sort of event her liquor company had been hosting on Friday. Her sisters Kim Kardashian and Kylie Jenner seemed to be in attendance, both posting videos of an 818 banner being flown across the sky. The makeup mogul also posted a snap of the mini tequila bottles.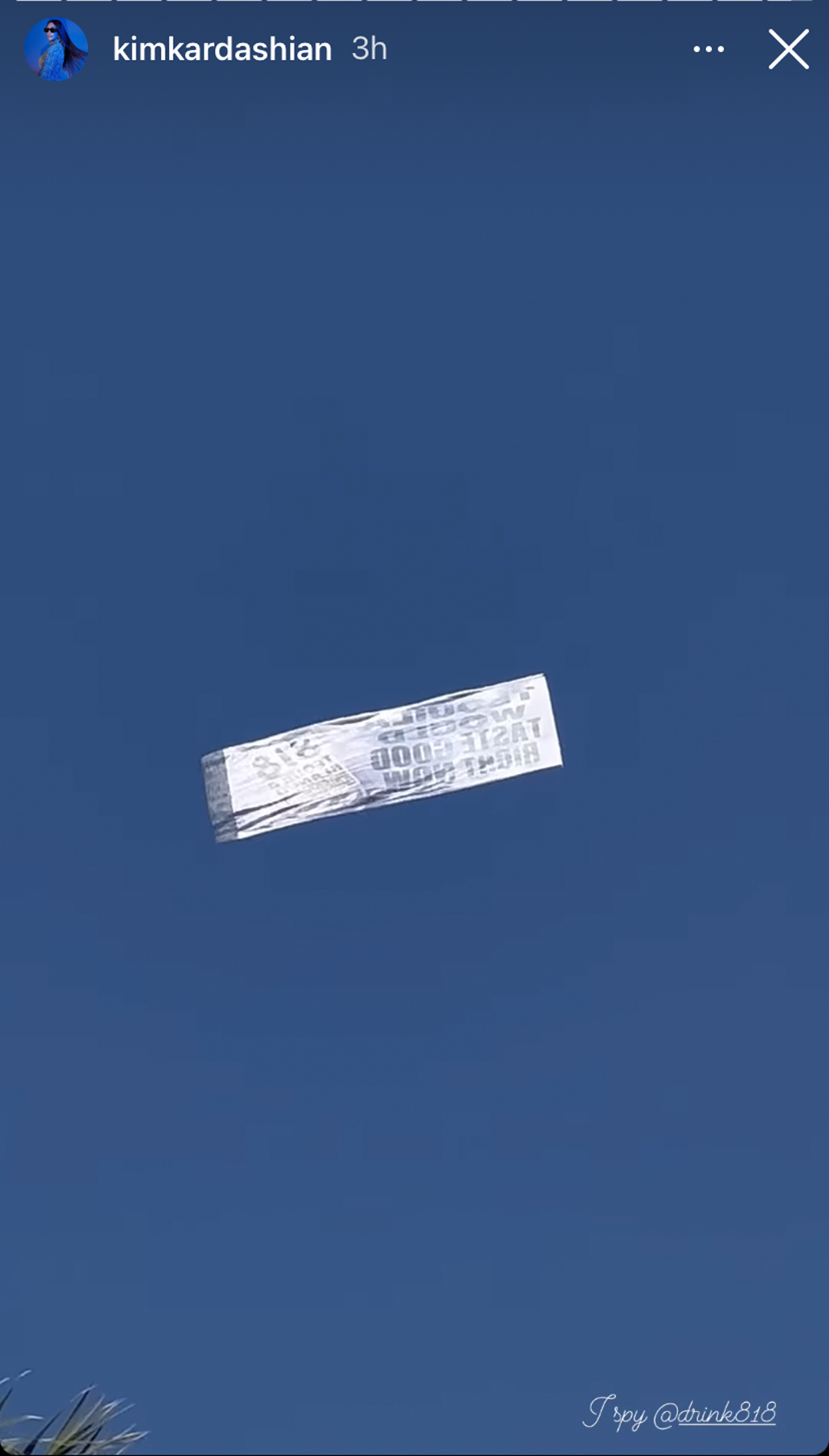 The SKIMS creator also shared a clip of her picking up Kenny and her bestie Hailey Bieber in a golf cart on Instagram Stories.  As her younger sibling skipped towards the vehicle with a water bottle in hand, Kim gushed:
"My cute date!"
Kendall was completely dressed this time, opting to wear a cream-colored dress with multicolor mushrooms all over! In the next slide, her "second date" Hailey appeared on the screen sporting a more laid-back look in a sports bra and biker shorts. The momma of four then dropped footage of the two ladies walking a couple of feet ahead of her as Kendall wrapped her arm around the 25-year-old. Kim then said again:
"My cute little dates."
Take a look at the cute moment for yourself (below):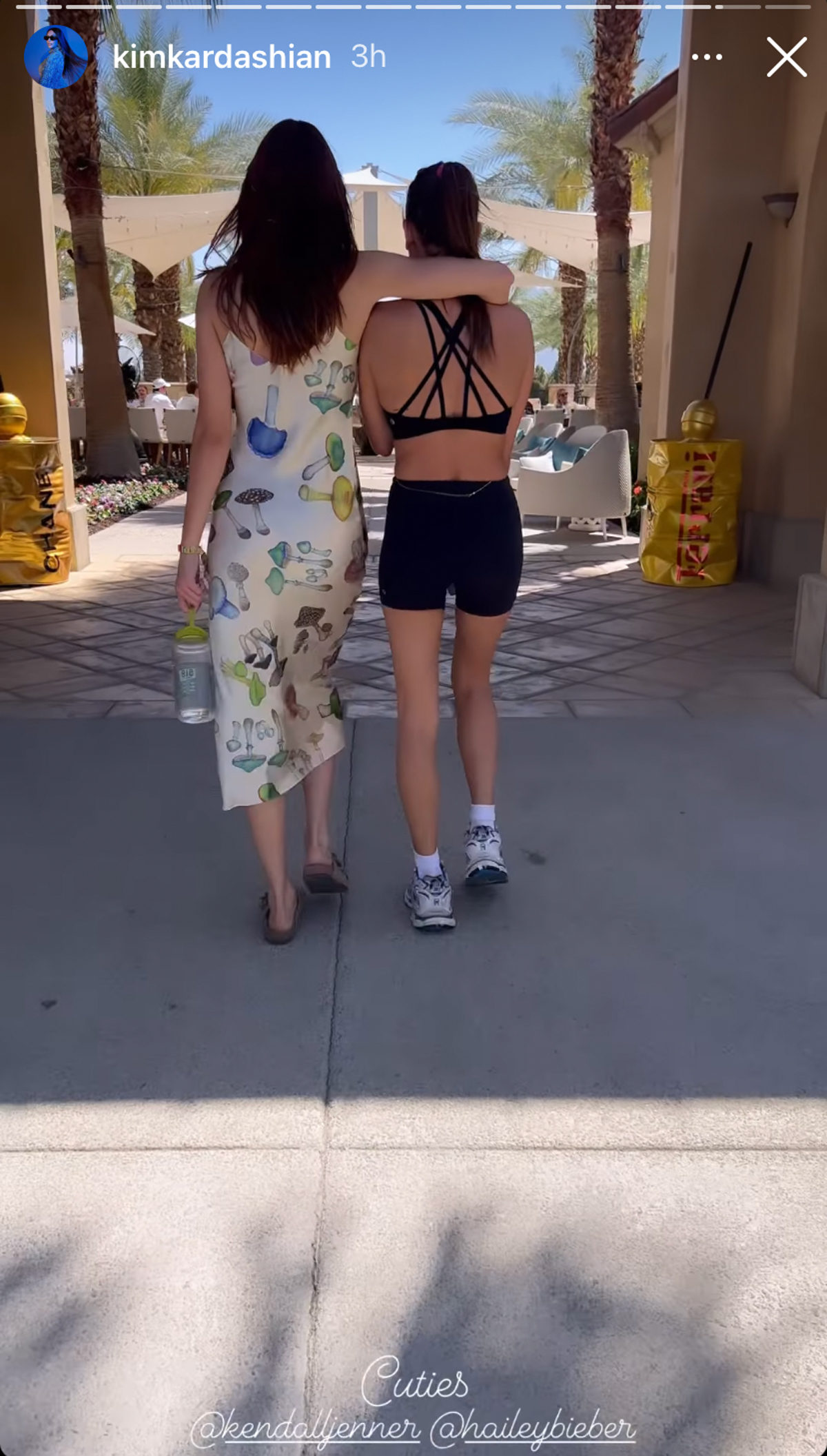 It certainly seems Kenny is going all out with the promo here. However, that is not surprising given her dedication to her business! In an interview for Create & Cultivate, the reality star opened up about why she decided to put so much of her time and energy into the tequila brand, saying:
"My parents loved tequila for as long as I can remember — it was celebratory in our household, and when I got older, they got me interested in discovering new tequilas. Tequila became a creative outlet for me that was tied inexorably to magical moments spent with family and friends."
Reactions to Kendall's sexy new post? Let us know in the comments!
[Image via Kendall Jenner/Instagram]