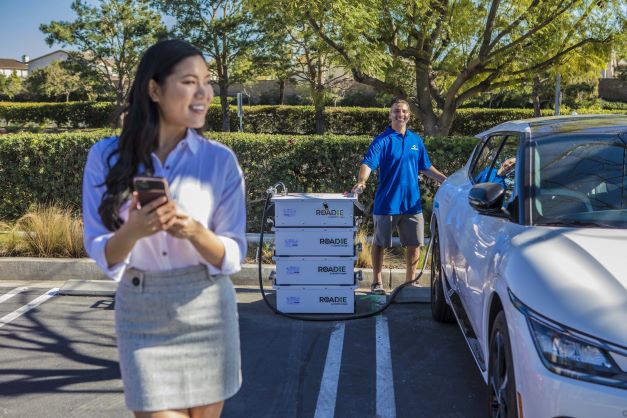 Kia America and the Currently mobile charging service are trialling an 'on-demand concierge service' in Los Angeles, San Francisco, and San Jose, California.
Based on customer reception of this pilot programme, future expansion to cities around the country will be considered.
"The programme aims to make full EV ownership more convenient and reduce potential for range anxiety," the automaker said.
Until 30 April, Kia EV owners in the three cities can use the app-based mobile charging service on request at no cost. After downloading the app and creating an account, drivers can set a time and location for a Currently technician to arrive and charge their vehicle up to three times per week for two months.
Greg Silvestri, Kia US' head of service operations, said in a statement: "Partnering with Currently to offer complimentary charging connects perfectly to our larger 'Plan S' strategy and amplifies our commitment to overall electrified vehicle adoption. We believe that making charging easy also makes ownership easy."
Josh Aviv, CEO of parent company SparkCharge, said: "We created Currently to make ownership of these vehicles more convenient and accessible."
"There is the often overlooked time saving element of full service mobile charging, eliminating the wait at charging stations."