It was a miserable day in the office for defending champion, Kyle Busch. The #18 driver could only muster 30th fastest at the Charlotte Roval. Obviously, this meant that any chance of making it into the Round of 8 playoffs went out of the window.
To make matters worse, the media tore into Busch and asked whether crew chief Adam Stevens would continue with him in 2021. This question rubbed Busch up the wrong way. So, he snapped.
"Why be stupid and ask me a question like that right now?"
Truthfully speaking, Kyle Busch had every right to get mad. He had already driven a bad race and just got knocked out of the playoffs. So, a hard-hitting question like that would only sour his mood even further.
"Why be stupid and ask me a question like that right now?" – Kyle Busch when asked whether Adam Stevens will be his crew chief next season pic.twitter.com/LLohCXKhVX

— Matt Mayer (@MatthewMayerCBS) October 11, 2020
What is next for Kyle Busch for the rest of the season?
This is the first time that the Joe Gibbs Racing driver has gone an entire season without a win. The good news is that he still has four more races to try his luck, otherwise it will be his worst season to date. On a more embarrassing note, Kyle Busch is also the first defending champion to get knocked out in the Round of 12.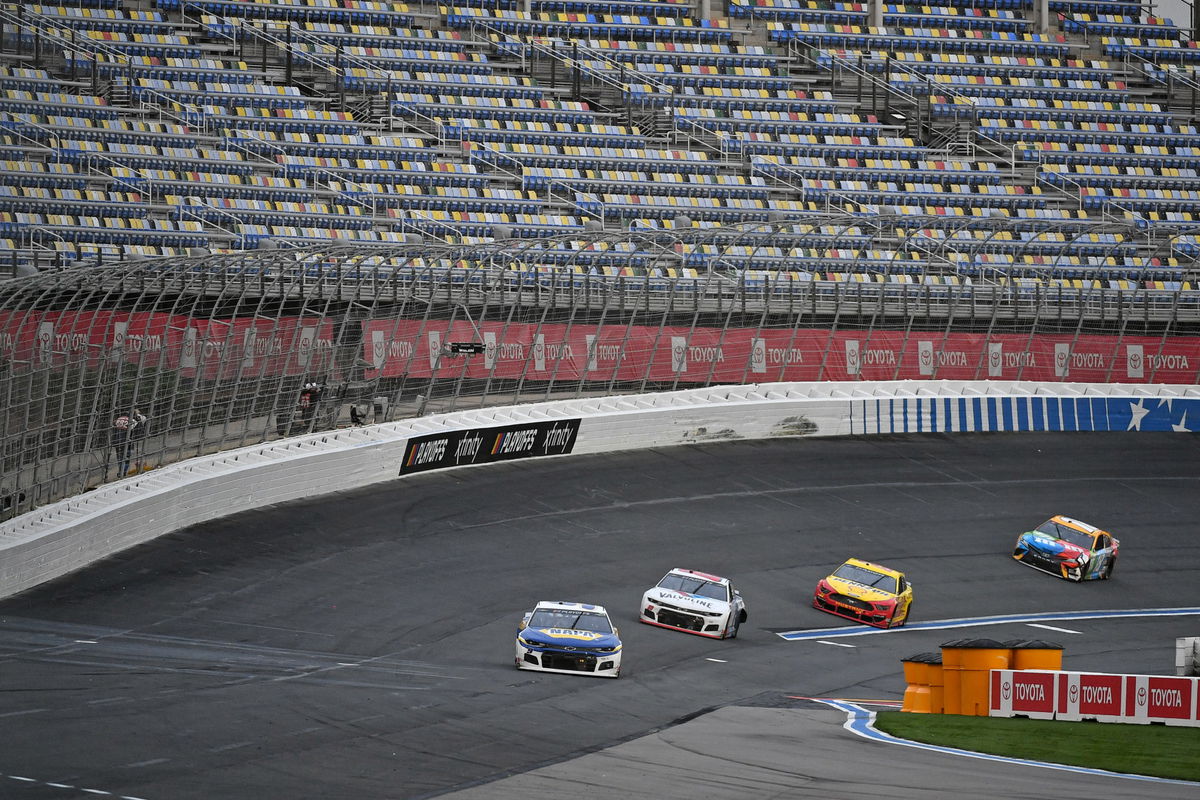 Aside from Busch, Clint Bowyer, Austin Dillon, and Aric Almirola also walked away in disappointment. It is also worth noting that this is Bowyer's last ever playoff, as he is retiring from NASCAR.
Initially, Kyle Busch had a fairly decent run at a rain-soaked Charlotte Roval. He even led the field with 20 laps left on the board, bringing him closer to that elusive win. However, every other driver behind him had fresher tires and he was simply a sitting duck. This was largely due to the fact that he elected to stay out of the pits during a caution, while everyone else stopped.
Now, Busch simply has to wait and see if he can get the monkey off his back at Kansas, Texas, Martinsville, or even Phoenix.