LeBron James and the Los Angeles Lakers recently became the NBA Champions by defeating the Miami Heat. It was a great series despite most people expecting it to be an easy 4-0 sweep for the Lakers.
After becoming a champion for the 4th time in his career, James has resurfaced in the GOAT debate with Michael Jordan. LBJ's teammate Jared Dudley appeared on "The Bill Simmons" podcast where he discussed the situation.
Dudley spoke about how Bron has always been a Michael Jordan guy and enjoyed watching ESPN's documentary "The Last Dance".
"I watched the Last Dance with Bron. LeBron's a huge Jordan guy, we all know, we grew up watching him. The documentary, we watched it every Thursday, Saturday, we were watching it. The respect that LeBron has for Jordan is unmatched."
Dudley was further asked, If LeBron ever stated that he is better than MJ while watching the documentary.
"….No. I never heard him say a comment like that. He was just so like 'Michael's a bad boy', He loved the Rodman series…He just wants to be seen eye-to-eye"
LeBron James is without a doubt one of the greatest players in NBA history. Moreover, like Dudley revealed, James is a huge Jordan fan, quite opposite to the narrative that the media tries to spin.
Each era is different, and everyone should embrace the greatness of players instead of comparing them.
Are the Los Angeles Lakers in a position to repeat?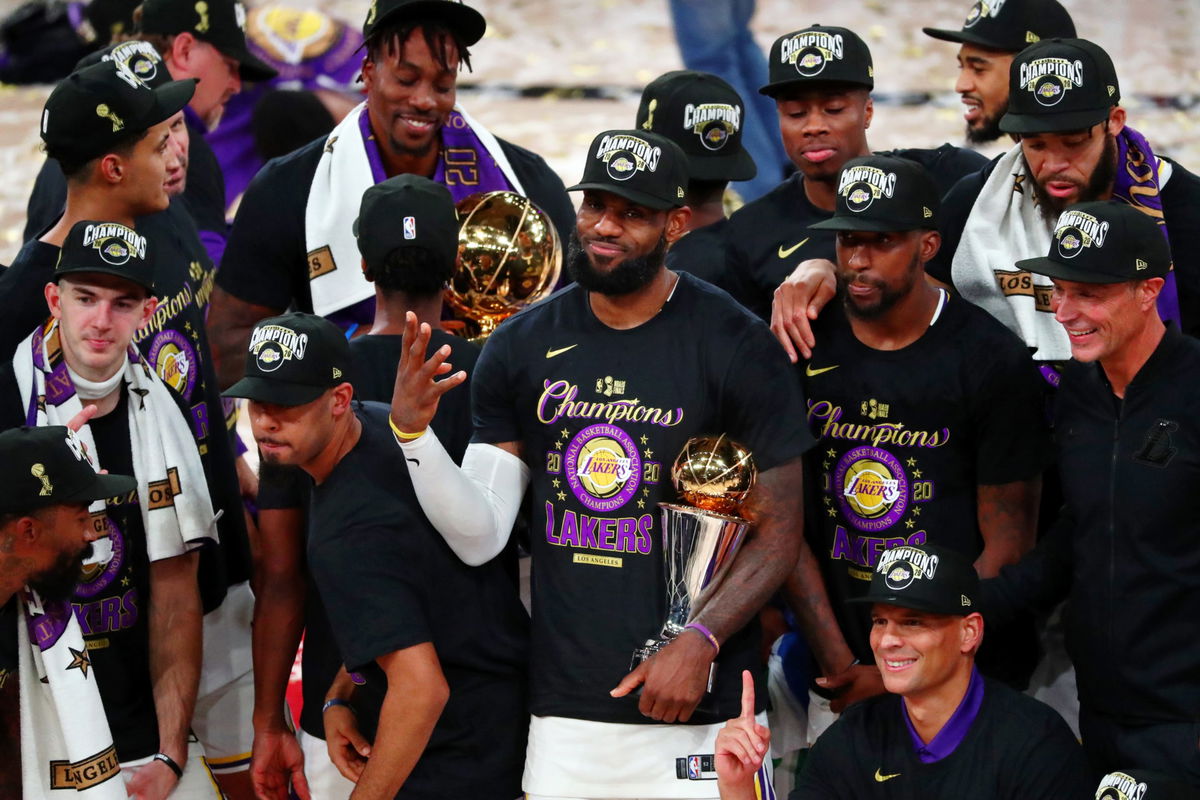 Honestly, as of now, the Lakers might be a piece or two away from winning the championship once again. Although their leader in LeBron averaged a fabulous 27.6 points per game in the Playoffs, in some games the purple and gold were in clear trouble.
Anthony Davis shared the scoring load with LBJ, but the Lakers are still in need of a concrete third-best player. It might be from one of their current players, or they might need to bring in some new faces.
The competition is only set to intensify in the coming year, even more so with the Warriors back in the championship mix. What do you think? Do the Los Angeles Lakers have what it takes to win back-to-back NBA titles or not?