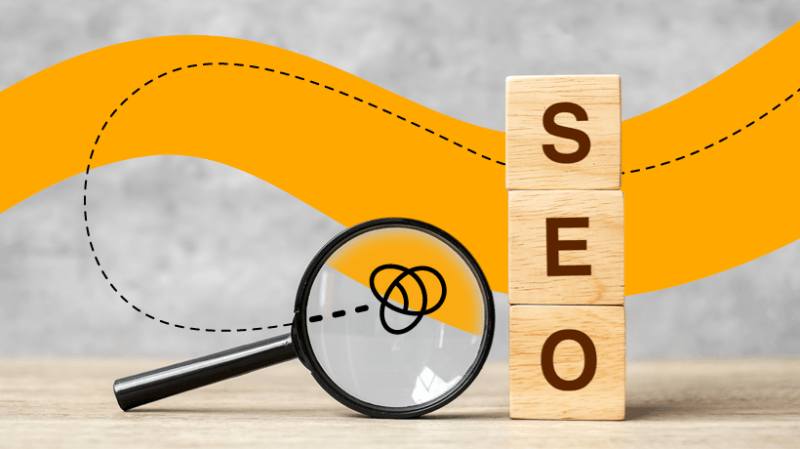 How To Conduct An In-Depth Technical SEO Audit For Your eLearning Business
Everyone loves a successful business. However, there are a variety of success factors when it comes to digital marketing. Among the most vital of its parts is SEO performance, and that is where technical SEO audits come into play.
Reaching the top of SERP rankings for important keywords is a challenging process. It requires SEO initiatives that often cross the borders of your own website. To define, your SEO performance is affected by three factors:
On-page SEO: Related to the content of your page (keywords, anchor texts, etc.).
Off-page SEO: Includes aspects outside of your website, like backlinks and referring domains.
Technical SEO: Technical aspects that affect your SEO performance, such as page loading speed, canonical tags, etc.
For the purposes of this article, we will focus on the technical SEO audit. We will define what a technical SEO audit is, how it can benefit your business, and how to make one for your website.
Eager to start? Let's dive right in!
Are You Eager To Enhance Your Marketing Strategy?
Learn how an 360 Inbound Marketing can help you increase your lead generation with content and SEO strategy.
What Is A Technical SEO Audit?
To understand how a technical SEO audit works, we need to define it first. By definition, a technical SEO audit is a check-up of the technical aspects that affect the SEO performance of your website.
In simple words, it is a health check of your website. Through this process, you can identify problematic areas, warnings, and errors to fix them on time. This way, you will have your technical factors updated and performing well for your SEO.
Besides, you do not want your SEO initiatives to fail in reaching their potential. If you have proceeded with an SEO competitor analysis to enhance your content marketing strategy, then you might want to ensure your website is healthy and operating properly to meet its potential.
Why Is It Important For Your Business?
Why is a technical SEO audit important? Well, to answer this question we need to see the industry of digital marketing as a rapidly changing environment. Hence, SEO marketing would not be any different. New Google updates, several technical advancements, and mobile integrations can shake the ground of SEO and keyword rankings. Therefore, it is important for your business to be updated on any new conditions that arrive.
A proper technical SEO audit offers exactly the needed assistance. It checks the technical factors of your website to ensure the following:
Your website is properly indexed in the Google search engine.
Your website does not lose organic traffic due to errors or redirects.
The content of your website is well-distributed, linked, and guides the user properly.
You avoid possible penalties by Google.
Ensuring the above-mentioned factors will help your SEO performance in multiple ways. To define, these technical aspects are vital for your business since they affect the website's speed, keyword ranking, as well as crawling and indexing process. Moreover, they will strengthen the performance of your content marketing strategy as well.
Since you know by now what a technical SEO audit is and why an SEO audit is important, let's move on to tips about creating one for your website.
How Can You Perform A Website SEO Audit?
Conducting a technical SEO audit sounds like a challenging tech process. However, nowadays there are several SEO tools online—such as Semrush or Ahrefs—to help you get the job done without the need for extreme tech knowledge. Following the steps presented below, you can successfully conduct a proper website SEO audit.
Step 1: Crawl Your Website
The best way to check the SEO health of your website is to view it as a Google crawler. As you might know, Google uses crawlers to identify and index online websites. These bots search for websites, crawl pages, and content to understand what it is about.
A valuable term in this phase is the crawl budget. As per definition, crawl budget is the number of pages Google bots will crawl on your website in a certain timeframe. This insight is useful and you might want to use it to reach your SEO potential. Some of the most important actions to increase your crawl budget are the following.
Although it might be tempting to include all pages in rankings, some should remain hidden. An example is the Terms and Conditions page. Imagine if all websites included their policy pages to rank in keywords. Not only would they cause confusion to the users, but they would also increase the bounce rate of the website. So, make sure to exclude these pages during your technical SEO audit.
Check For Duplicate Pages
If you do not want to waste your crawl budget around, then you definitely do not want to spend it on duplicate content. Such content is sometimes difficult to find since it has the same parameters as titles or tags. In this case, you might want to use a specific tool to identify and remove these pages from your website. However, if you do not want to remove them, you can simply block them from Google crawlers.
You can avoid a pitfall by providing Google with the URL parameters. This can be simply done by adding the URL parameters on Google Search Console. In this way, Google will not crawl the same page twice.
Redirects are annoying not only to users but to crawlers as well. To specify, if there are a lot of redirects, the Google crawlers might abort the mission and never index the destination page. That is why it is important to thoroughly check your website for possible 301 or 302 redirects with a technical SEO audit and fix them.
Step 2: Review Your Sitemap
Not even Lara Croft would go anywhere without a map, let alone the crawlers. Sitemaps are extremely important for a website's SEO performance since they include the blueprint of the site. It is usually an XML file which includes all the URLs of the website. With the use of a proper sitemap, a Google bot will spend less crawl budget exploring your site.
Due to its importance for your performance, you should make sure it is:
Error-free: Make sure it does not have errors or redirects.
To the point: Make it simple, make it successful. Include only the appropriate URLs.
Updated: Make sure it is up to date with the current changes of the search engine.
Open to the search engine: Allow Google to find your sitemap by adding the location of the robot.txt.
Step 3: Scan For Different Versions Of Your Website
It is common for website owners to have different versions of their websites in place. This can happen for testing reasons or mobile integrations. The most common cause is when the mobile version of the website is not in HTTPS.
In this scenario, the search engine is confused about which the real version is. Hence, this confusion can damage your SEO performance.
Step 4: Check Internal Links
The roads connecting your website together are the internal links. Internal links are the types of links that direct the user to another page of your website. They are important for your SEO performance since they guide both the user and the crawler through your website. To perform this task you can use the link-checker of Ahrefs.
Regarding internal links, the are several factors you want to check in your SEO site check-up. These are:
Click depth is the distance between the specific page and the homepage. You do not want the crawler to go through many pages before it reaches its destination. Hence, make sure that this number is as low as possible.
A big red flag when it comes to links. Broken links are links leading to an error page. It is suggested that you remove or fix these types of broken links since they affect your SEO Performance.
If you are eager to know more about this subject, feel free to check our article on how broken links affect your SEO performance.
By definition, orphan pages are pages on your website without any internal link linking to them. These pages are almost hidden from both Google bots and the users as well.
Step 5: Test Site Speed
People nowadays want answers, and they want them fast. That is why site speed matters a lot. A user can get frustrated and leave if your website takes too long to load. Therefore, you should ensure your site speed is fast to reduce the bounce rate. That can be done with a technical SEO audit.
Step 6: Check HTTPS Content
It is of high importance that your pages are in HTTPS. Even if you have HTTP pages, they should link to HTTPS for security reasons. Google seems to trust HTTPS pages more since they are the most common in the top SERP rankings in keywords. Therefore, it might be wise to consider including most of your pages in HTTPS.
Step 7: Use Google Analytics
One of the best tools out there to check your metrics is Google Analytics. During your technical SEO audit, it would be beneficial to get live data from your site. To do so, you can add the Google Analytics tracking code on the top of each page you want to get data from.
The live data you gather will help you during the process of your SEO audit. It will help you understand important metrics like site speed, bounce rate, and errors.
Step 8: Perform A Backlink Check
Backlinks are another important factor in a technical SEO audit. What are backlinks? They are links to content from another website. Often used as contextual links, they transfer organic traffic and add value to your content while increasing your domain rating and SEO performance.
There are several tools online, such as Ahrefs or Semrush, to perform a backlink audit. A backlink audit provides you with insights on the backlinks of your website. If you are interested in performing link building initiatives in your SEO marketing, then this type of insight has extra meaning for you. In this case, you might want to check for a link building report to get a complete blueprint of your backlink map and build a solid link building strategy.
Moreover, a precise backlink audit will gather data about the quality backlinks on your website. Quality backlinks are links from trusted websites with high domain rating. They are vital for your strategy since getting quality backlinks can increase your SEO performance.
Step 9: Final Check Of Your Website
There is no more exciting moment than seeing how your changes are performing. You have completed the technical SEO audit and applied the suggested changes. Now it is time to check how they perform!
Start by doing step 1, crawling your website (yes, again). However, this time you will probably get better results, see what you missed, and proceed to further optimization. There are several tools online alongside Google Analytics to check your SEO score and make the most out of your audit. One great example is the SEO SiteCheckup, which specializes in checking your SEO score.
Do You Need In-Depth Insights Like Your SEO Audit?
Benefit from our SEO and link building expertise to increase your website traffic and authority.
Link Building Report Sample
Conclusion
Performing a technical SEO audit can be challenging but fruitful. It can provide you with the insights to build your SEO strategy properly. Hence, this audit is a perfect tool to use in the first steps of your business. Ensuring and maintaining the health of your site can do wonders and is worth the effort.
Nowadays life is easier even for the non-tech-savvy. There are a bunch of tools offered online that take the technical aspects off your shoulders and do the job for you. Therefore, by following the steps mentioned in this article, you can perform a technical SEO audit for your website yourself. However, if you find the process daunting or time-consuming you can always reach out to an SEO expert team.
Whatever the case, do not allow errors to reduce your performance. Strengthen your strategic marketing plan with a technical SEO audit and see your performance thrive!