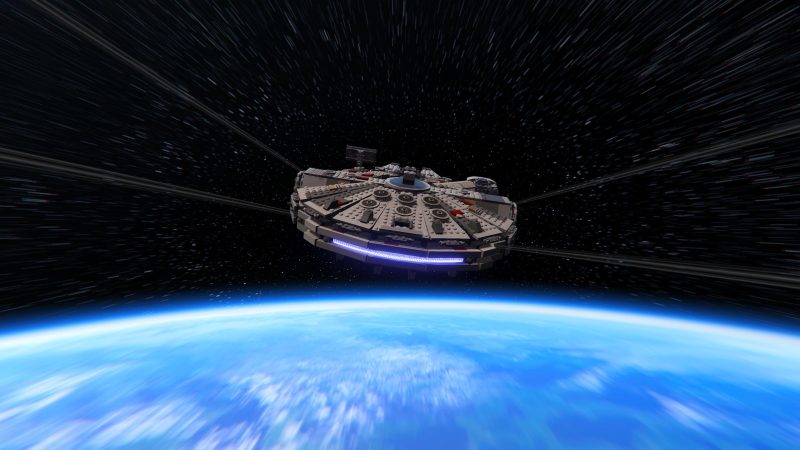 LEGO Star Wars: The Skywalker Saga is finally out now after a number of delays, and like any good LEGO game, it's stuffed with cheat codes to sink your teeth into.
Players can input the codes easily enough, either by pausing the game and going to the Enter Code screen, or by opening your Holoprorector and hit up the Enter Code menu. A keyboard with seven slots will then pop up once you're in the right screen, allowing you to enter the codes.
You can check out the full list of LEGO Star Wars: The Skywalker Saga cheat codes below. You can also read our full review of the game here.
Related Content – Sony PS5 Complete Guide – Everything Explained On PlayStation 5 For New Users
---
3FCPPVX – Tarkin

ARVALA7 – The Razor Crest ship

C3PHOHO – C-3PO (Holiday Special)

GR2VBXF – Ratts Tyerell

KH7P320 – Aayla Secura

KORDOKU – Poe Dameron (Holiday Special)

LIFEDAY – Gonk Droid (Holiday Special)

OKV7TLR – Dengar

SHUTTLE – Resistance I-TS Transport ship

SIDIOUS – The Emperor

SKYSAGA – Temmin Wexley (Snap Wexley)

TIPYIPS – D-O (Holiday Special)

WBFE4GO – Nute Gunray

WOOKIEE – Chewbacca (Holiday Special)

WROSHYR – Darth Vader (Holiday Special)

XV4WND9 – Admiral Holdo

Z55T8CQ – Poggle The Lesser