2 min read
The author of the levelling-up white paper has questioned the usefulness of the term 'red wall' as he believes it "does not fit" the full picture of inequality across the country.
Andy Haldane, the former chief economist at the Bank of England, was brought in by Boris Johnson last year to help put together the white paper which came out last month, working alongside the Secretary of State for Levelling Up, Housing and Communities Michael Gove.
'The red wall' is a term frequently used in Westminster to describe seats in the north of England and the Midlands which traditionally voted Labour but in recent years have switched to the Conservatives.
It is most associated with the 2019 general election, when Johnson won a number of long-standing Labour seats in the 'red wall' regions to secure his 80-seat majority.
In political discourse 'red wall' areas are seen as having similar characteristics: Brexit-voting, post-industrial seats with aging populations and high levels of poverty in relation to the rest of the country. However, the term has been criticised for generalising voters in these parts of the country and ignoring differences between them.
In an interview with The House that will be published next week, Haldane explained the issues he had with the term and why he would not use to analyse regional inequality in the UK.
"The red wall is a political concept, and I'm not a politician. And nor does it fit the economic and social geography of the UK," said Haldane, who is a Permanent Secretary in the Cabinet Office.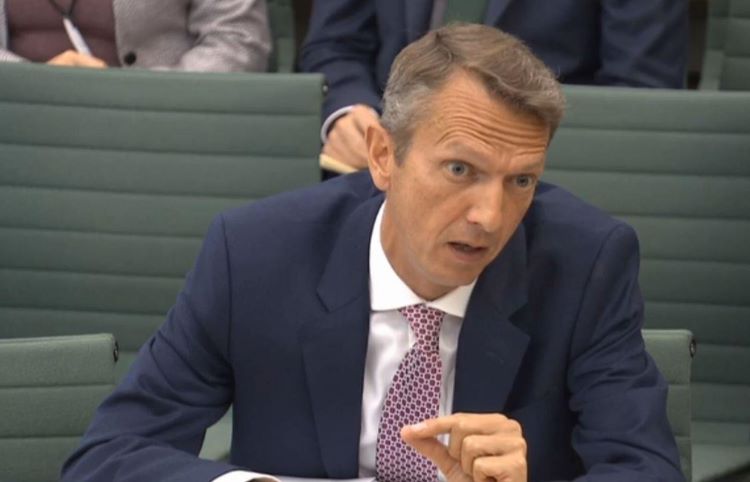 He said it's "certainly true" that some of the seats dubbed 'red wall' are among "the most disadvantaged parts of the UK" and that he visited many of them in recent years to understand their concerns.
However, he added that some of the most severe poverty is located elsewhere in the country.
"It's not just the 'red wall' seats where there are pockets of dissatisfaction, of forgone opportunity, and of deprivation. You find those pockets right across the UK, especially here in London.
"This really isn't a north versus south thing because there are plenty of poor places in the south.
"It really isn't a city versus town and village thing because there are many parts of cities that are not functioning well. It doesn't divide up into blue versus red".
PoliticsHome Newsletters
PoliticsHome provides the most comprehensive coverage of UK politics anywhere on the web, offering high quality original reporting and analysis: Subscribe