4 min read

MPs have warned there is a "real, real concern" about the future of Levelling Up projects already underway in their constituencies as currently allocated funding could struggle to keep up with rapidly rising costs.
The first round of successful bids to the Levelling Up Fund were announced in October 2021. But PoliticsHome understands rising energy prices and increases in other costs such as labour and materials have led to concerns that money may not stretch as far as would have been expected last year.
Inflation has soared to 40-year-highs in recent months with energy prices spiking across Europe following Russia's invasion of Ukraine, and there are warnings that prices could remain high for some time.
While Prime Minister Rishi Sunak reiterated the government's commitment to Levelling Up in his first speech as Prime Minister this week, it remains uncertain which funding will survive spending cuts anticipated in Chancellor Jeremy Hunt's Autumn Budget on 17 November.
Dehenna Davison, a minister for Levelling Up, has already suggested that "sensible adjustments" could be made to the "scope and phasing" of existing programmes to ensure "value for money".
Labour is now calling for "urgent clarity" on what "sensible adjustments" could mean to ensure that communities are not left short.
Labour MP Alex Davies-Jones, told PoliticsHome that local officials are "incredibly worried" about ongoing Levelling Up work in her South Wales constituency, a concern she said she "wholeheartedly" recognised.
One project that was included in last year's funding allocations was the Muni Arts Centre in Pontypridd.
"Of course, the costs to labour and materials is a big one," Davies-Jones explained.  "And just everything in general – energy bills for the projects to complete – is adding to the cost and putting them in potential jeopardy. It's a real, real concern."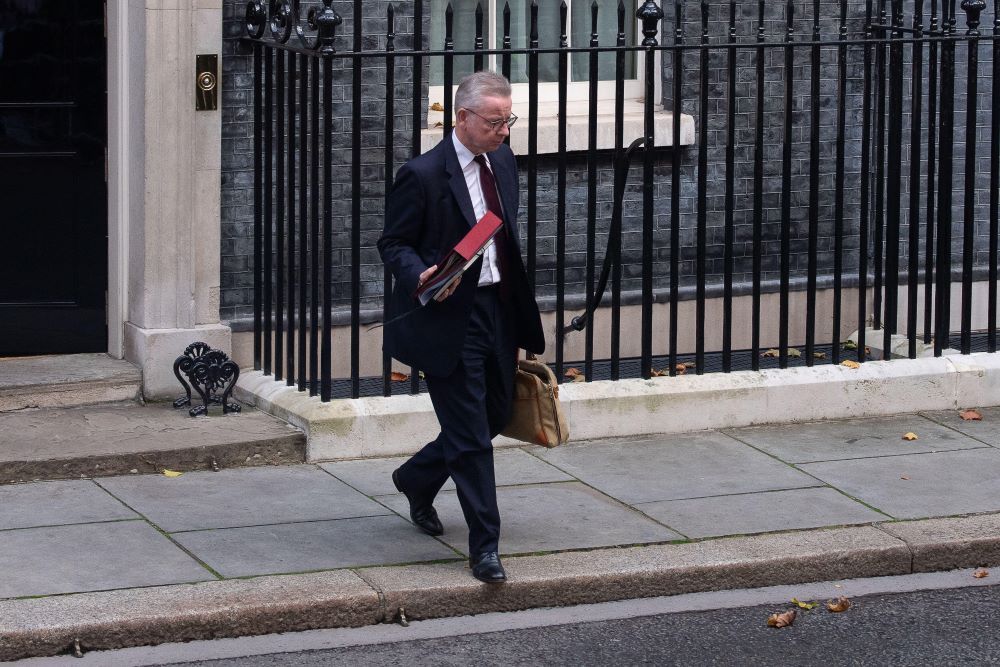 While she did not believe the project would be axed entirely due to the local authority agreeing to pick up any shortfall, she worried that this would create different problems in the longer term.
"We know that local authorities are already struggling because of everything else on top of them because of cost of living crisis, energy bills et cetera," she said.
"That they may have to pick up the pieces now to help fund the project, that money's got to come from somewhere else."
Earlier this month, shadow Levelling Up minister Alex Norris used a parliamentary Written Question to ask the department whether financial support was available to help get projects over the line in light of fluctuating costs.
Responding on behalf of the Department for Levelling Up, Housing and Communities, Davison said that a "proportionate project adjustment process" was in place to address the "emerging picture of the impact of cost inflation".
"Through this, we can work with places to make sensible adjustments to the scope and phasing of projects to mitigate delivery challenges, including cost inflation, whilst also maintaining value for money," she wrote.
But Norris told PoliticsHome it was of "grave concern" that projects could be at risk and accused the government of failing to "get a grip" on inflation.
"We need urgent clarity about what 'sensible adjustments' to projects means, so that some of our poorest communities are not let down yet again," he added.
Levelling Up was a cornerstone of Boris Johnson's policy promises following a landslide general election victory in 2019. Michael Gove, largely considered to be the architect of the policy, was reappointed as the Secretary of State for Levelling Up in this week's reshuffle, having been at the department from its creation in September 2021 until he was sacked by Johnson this summer.
A government spokesperson said: "We recognise councils may be concerned about their budgets in the face of the difficult economic times we are in and we continue to work very closely with them to understand the impact inflation may have.
"This year alone we have made an additional £3.7 billion available to ensure councils have the resources they need to deliver vital public services and going forward we will continue to talk to councils about how best we can support them to level up their areas."
PoliticsHome Newsletters
PoliticsHome provides the most comprehensive coverage of UK politics anywhere on the web, offering high quality original reporting and analysis: Subscribe