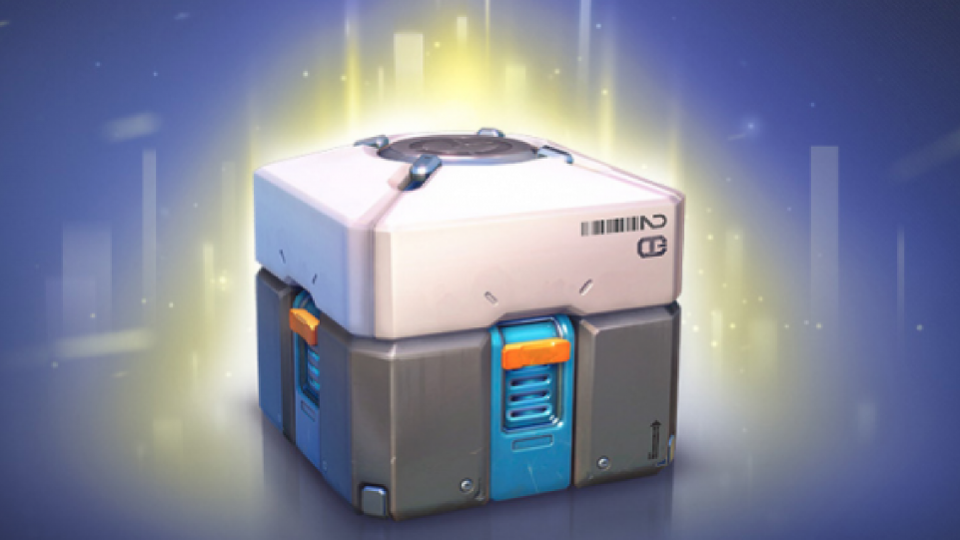 This controversial feature is now a staple of video games, but many believe this controversial "feature" of modern Triple-A games should be banned"
Loot boxes or prize crates have been around for over a decade now, and are used in a variety of different ways to add microtransactions to video games. The most famous example is Electronic Arts (EA) "Ultimate Team" mode in their FIFA Soccer games. You may have heard of this one, as a recent scandal made the papers worldwide. An EA employee was caught trying to sell extremely rare Ultimate Team cards for the game's best players such as Brazil's Ronaldo, Pele, France's Zinedine Zidane, and Dutchman Ruud Gullit.
These kinds of "Surprise Mechanics" (to quote EA's Kerry Hopkins) were ubiquitous in mobile games before crossing over into console gaming. The 2017 title Star Wars: Battlefront 2 was released with undeniable pay-to-win loot boxes, as gamers were required to purchase these to obtain characters such as Princess Leia and Darth Vader.
That game was modified after Belgium banned games that included these types of features altogether, causing other governments around the world to investigate the issue. Once the ability to sell items found in loot boxes to other players becomes available, those items can easily be thought of as casino chips.
Regulation of Loot Boxes
The trouble with loot boxes is that you don't know what you are going to receive until you have paid your money. You may well receive nothing useful to you, or items that you already possess. Many games offer some kind of trading system that allows you to swap unwanted items with other players, but some do not and this can lead to your inventory become crowded with duplicate items. Many of these inventories have a limited capacity too, forcing players to delete items they have paid for in order o buy more of the boxes to try and obtain the item they were wanting.
Crates cost real money, use random chance, and there are even odds for the items contained in a crate. This makes them similar to a casino bonus in many respects. It's not difficult to see why this type of system has fallen foul of the gambling regulations in many countries, though some jurisdictions such as the United Kingdom ruled that loot boxes were not gambling because there was no way to convert the items found in crates back into real-world cash. It seems they didn't do their research very well, however, as there are plenty of sites around that exist solely to trade the items found in loot boxes.
Other countries did not miss this key detail, but so far the response has been extremely weak. the ESRB, the authority which oversees the age classification of games throughout Europe, now adds "contains in-game transactions" to their rating stickers. The trouble is these labels make no distinction between legitimate DLC downloadable content such as extra game features and quests, and loot box-style prize mechanics.
The Best Games Featuring Loot Boxes
Some loot boxes feel fairer than others. For example, if loot boxes contain only cosmetic items such as costumes as in Overwatch or Fortnite, those types of features are widely viewed as being less harmful than games featuring advanced weaponry, armor, or other enhancements that essentially cause a direct correlation between the richest players and those that cannot afford to spend hundreds of dollar on loot boxes.
Whatever your view on this technology may be, there is no denying it is extremely popular with players, as they bring in billions in revenue for developers year after year. Here are a few of the best PlayStation titles featuring loot boxes:
FIFA 21, NBA 2K21, Maddel NFL 21
Electronic Arts Marquee sports titles all contain a variation of the "Ultimate Team" feature first found in their FIFA games. In these games, you are essentially opening virtual trading cards to find out what new players you can add to your team.
I have to say I'm a little disappointed in Nintendo for getting involved in this, but this is a mobile title where loot boxes are somewhat ubiquitous, so you can hardly blame them. The game is free to download but costs $4.99 a month to unlock all of its features, on top of the loot crates which can potentially award you better cars and karts. The beauty of this though is that those items are balanced just like the initially available ones, so there is no pay-to-win style rubbish here.Also worth a look:
Tom Clancy's The Division 2