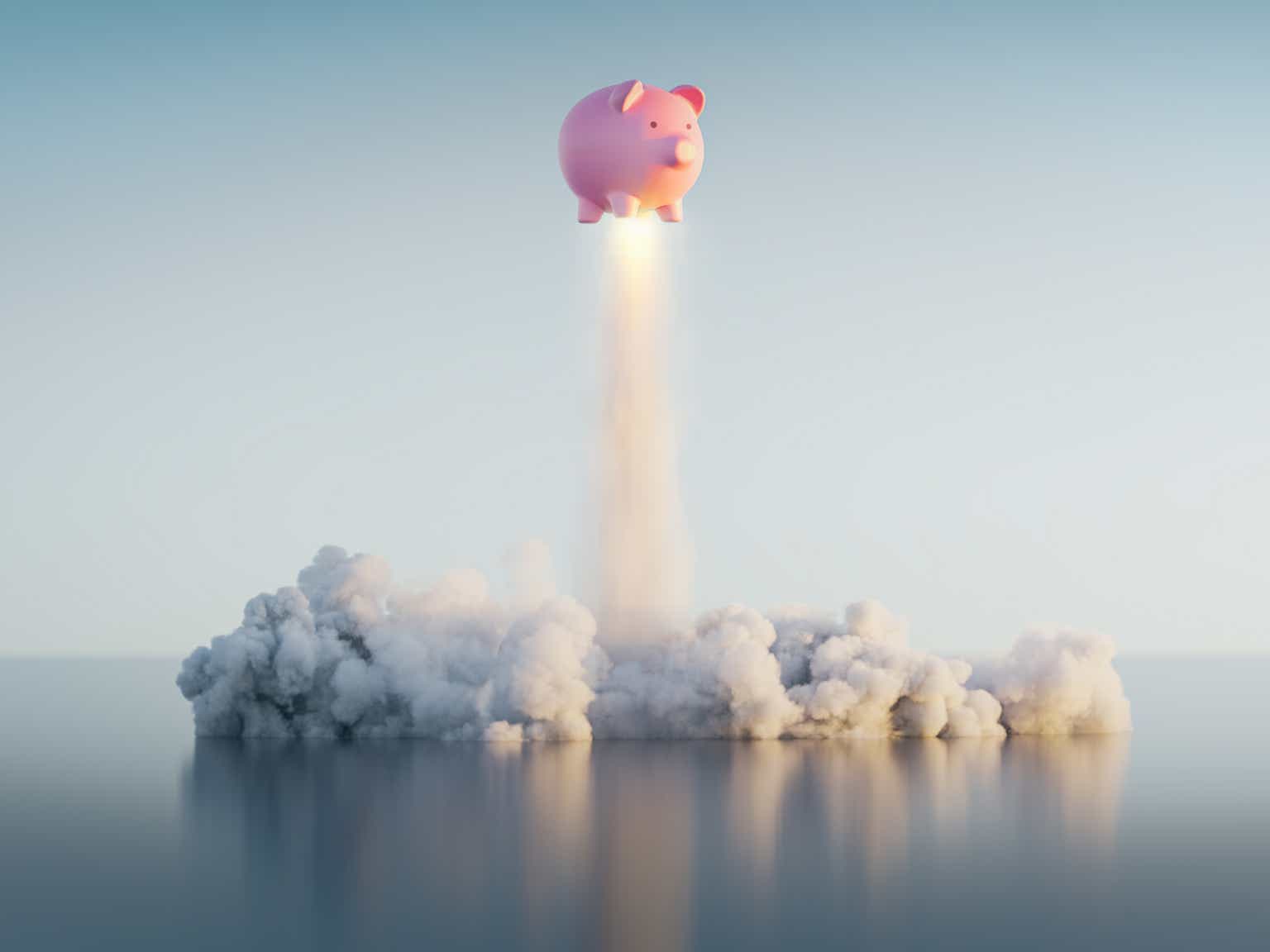 The following information was previously provided to subscribers of Sustainable Dividends along with target prices, risk ranking, and financial projections to test the sustainability of the current dividends.
Quick Introduction To Business Development Companies ("BDCs")
Similar to Real Estate Investment Trusts ("REITs"), Business Development Companies are regulated investment companies ("RICs") required to pay at least 90% of their annual taxable income to shareholders, avoiding corporate income taxes before distributing to shareholders. This structure prioritizes income to shareholders (over capital appreciation), driving higher annual dividend yields that mostly range from around 6% to 11%. I firmly believe that higher-yield investments will become even more attractive in an inflationary and rising interest rate environment as investors are seeking additional income from invested capital.
---
This article discusses Main Street Capital (MAIN) which recently announced its preliminary operating results and portfolio activity for Q4 2021 but for some reason has not been included in any Seeking Alpha breaking news announcements or public articles so we are providing them in this article.
There are now more than 20 publicly-traded BDCs with more than $1 billion in assets and I have discussed most of them over the last few months (see list below) and will try to cover the others in upcoming articles.
---
MAIN Q4 2021 Preliminary Estimates
Main Street Capital recently announced the following preliminary estimates for earnings, net asset value ("NAV"), and some portfolio details discussed below and were taken into account with the update MAIN Deep Dive Projections last month.
NAV per share as of Dec. 31, 2021, is $25.24 to $25.30. After adjustment for the supplemental dividend of $0.10 per share paid in December 2021, this represents an increase of approximately $1.07 to $1.13 per share, or 4.4% to 4.7%, from the NAV per share of $24.27 as of September 30, 2021. The estimated increase in NAV per share is primarily due to net unrealized appreciation relating to the Lower Middle Market ("LMM") portfolio investments and the accretive impact from equity issued under its at-the-market equity issuance program.
Q4 2021 net investment income is $0.71 to $0.73 per share and distributable net investment income ("DNII"), which is net investment income before non-cash, share-based compensation expense, is $0.75 to $0.77 per share.
The company paid $0.63 per share in regular dividends and $0.10 supplemental dividend in Q4 2021 and analysts are/were expecting $0.64 per share in EPS:
---
MAIN Investment Portfolio Activity
The company's fourth quarter of 2021 operating activities include the following investment activity in its LMM, private loan, and middle-market investment strategies:
Net increase of $290.7 million in the cost basis of its Private Loan investment portfolio
Net increase of $209.7 million in the cost basis of its LMM investment portfolio due to $316.3 million in total LMM portfolio investments, including investments totaling $195.4 million in 6 new LMM portfolio companies
Net decrease of $16.4 million in the cost basis of its Middle Market investment portfolio
We are very pleased with our fourth quarter results, which capped off a record year for Main Street on several key performance indicators. We believe that these results demonstrate the continued strength of our overall platform, the benefits of our differentiated and diversified investment strategies and the quality of our portfolio companies. Our unique lower middle market investment strategy continues to provide benefits with record fourth quarter and full year gross originations of approximately $315 million and $560 million, respectively. We also produced record fourth quarter and full year net originations in our private loan investment strategy of approximately $290 million and $350 million, respectively. In addition, the quality and significant value of our lower middle market portfolio companies was again substantiated through three additional successful exits in the fourth quarter, resulting in total net realized gains from our lower middle market investment portfolio of approximately $23 million for the fourth quarter and approximately $40 million for the year. The investment activity in our lower middle market and private loan investment strategies resulted in a net increase in our total investment portfolio of approximately $740 million on a cost basis during the year, to a record total investment portfolio of approximately $3.3 billion on a cost basis at year end."
Source: SEC Filing
MAIN Private Loan Portfolio Updates
During the fourth quarter of 2021, we originated approximately $459.1 million in new commitments in our Private Loan portfolio across 17 new borrowers and funded total investments across our Private Loan portfolio with a cost basis totaling approximately $369.1 million. As of December 31, 2021, our Private Loan portfolio included total investments at cost of approximately $1,158.0 million across 75 unique borrowers. The Private Loan portfolio, as a percentage of cost, included 94.5% invested in first lien debt investments, 1.2% invested in second lien debt investments, and 4.3% invested in equity investments or other securities.
Source: SEC Filing
During the fourth quarter of 2021 and the beginning of the first quarter of 2022, MAIN had the following activity in its LMM portfolio:
We fully exited our debt and equity investments in J&J Services, Inc. ("J&J") upon the sale of J&J to a strategic acquiror. Through a combination of first-lien, senior secured term debt and a direct equity investment, we invested $24.8 million in J&J. We realized a gain of $11.0 million on the exit of our equity investment in J&J, with this realized value representing an increase of $5.0 million above our fair market value for this investment as of June 30, 2021.

We exited our debt and equity investments in CAI Software, LLC ("CAI") upon the recapitalization of CAI to a technology-focused financial acquirer. Our investments in CAI included total debt investments of $67.7 million and total equity investments of $2.1 million as Main Street made several additional follow-on investments in CAI, initially to support CAI's acquisition growth strategy, ongoing operations and other growth initiatives, and later to facilitate a recapitalization of CAI's capital structure. We realized a gain of $10.3 million on the exit of our equity investments in CAI and received total dividends of $2.6 million over the investment period.
Source: SEC Filing
---
What Does This Mean For MAIN?
The BDC sector seems to be in a virtuous circle of improving asset quality supporting a lower cost of capital driving improved earning, NAV, and dividend increases. Most BDCs have recently issued very low rate unsecured notes and refinanced their balance sheets taking some short-term hits but locking in some strong quarters coming up. Q4 is typically the busiest for portfolio turnover driving higher fees and prepayment-related income which has been discussed on many of the recent earnings calls.
The following are some of the key takeaways from MAIN's preliminary estimates and portfolio activity:
Total portfolio growth of around $500 million in Q4 2021, the most active quarter in MAIN's history which typically averages around $50 million per quarter.
NII of $0.71 to $0.73, DNII of $0.75 to $0.77 compared to $0.63 in regular dividends and $0.10 supplemental dividend paid in Q4 2021 and analysts expecting EPS of $0.64.
NAV per share grew by another 4.0% to 4.2% taking into account the $0.10 per share of supplemental dividend likely due to new shares issued.
Realized gains of $21.3 million or $0.31 per share due to exiting equity investments in J&J Services and CAI Software.
MAIN paid dividends totaling $2.575 per share that are attributable to 2021 for tax purposes, with approximately 27% of such dividends taxed as qualified dividends.
A large increase in its Private Loan portfolio from $865 million to $1,158 million which is an increase of 34% from the previous quarter.
A large increase in its LMM portfolio from $1,245 million to $1,455 million which is an increase of 17% from the previous quarter.
---
MAIN Dividend and Q4 2021 BDC Earnings Season
There's a very good chance that these results will drive another dividend increase:
The benefits of our record investment activity, combined with continued positive performance and significant benefits from our existing investment portfolio, resulted in another strong quarter and a record year for distributable net investment income, with distributable net investment income exceeding the monthly dividends paid to our shareholders by approximately 20% or more for the quarter and approximately 12% for the year. Our operating performance in the fourth quarter also resulted in quarterly return on equity on an annualized basis of over 20%. As we previously announced in November 2021, the continued positive performance and momentum across our platform has resulted in two sequential quarterly increases in our regular monthly dividends in the fourth quarter of 2021 and the first quarter of 2022, and a supplemental dividend payment in December 2021, allowing us to deliver significantly increased value to our shareholders."
Source: SEC Filing
However, investors should not expect meaningful amounts of supplemental dividends as management will be retaining "for future reinvestment purposes" but there is a good chance that there will be smaller amounts as DNII exceeds the regular dividends similar to 2021:
Our board declared a supplemental dividend of $0.10 per share payable on December 2021. While we may recommend that our board declare future supplemented dividends to the extent DNII significantly exceeds monthly dividends paid in future quarters, our current expectations to retain capital from realized gains on our equity investments for future reinvestment purposes, as opposed to paying these realized gains out as supplemental dividends."
Source: MAIN Earnings Call
As shown below, MAIN typically announces dividends 2 to 3 days before reporting results which is February 24, 2021, so please expect an announcement a few days before.
BDCs have already begun reporting results. MAIN will be releasing results on Thursday, February 24, 2022, after the financial markets close. In conjunction with the release, Main Street has scheduled a conference call, which will be broadcast live via phone and over the Internet, on Friday, February 25, 2022, at 10:00 a.m. Eastern time.
Please do your due diligence and set appropriate target prices. There are very specific reasons for the prices that BDCs trade driving higher and lower yields mostly related to portfolio credit quality and dividend coverage potential (not necessarily historical coverage).
BDCs such as MAIN with higher quality credit platforms and management typically have higher quality portfolios and investors pay higher prices. This drives higher multiples to NAV and lower yields.
BDCs with lower expenses and higher potential dividend coverage typically have stable to growing dividends and investors pay higher prices. This drives higher multiples to NAV and lower yields.