4 min read
Leaders of major UK cities have said that they are still waiting for detail from government on how resettling Afghan refugees in their areas will work.
Liverpool's Metro Mayor Steve Rotherham described the government's handling of the resettlement scheme so far as "a shambles at every level".
More than 15,000 Afghan refugees have been flown into the UK since the Taliban took control of the country in mid-August, with around 8,000 of those eligible for the Afghan Relocations and Assistance Policy (Arap) scheme.
Councils will get £5million to support Arap refugees to meet the additional cost of renting the properties needed to house them, the government has said. It also pledged £12million for enroling refugee children in schools, as well as free English language courses for adults, plus £3million for helping families access healthcare and register with a GP.
But Rotheram told PoliticsHome that attempts to get detail from government how the resettlement scheme would work in the Liverpool City Region, including how many refugees the area will be asked to resettle, had left him with no clarity.
As the government announced their "Operation Warm Welcome" scheme earlier this week, the former Labour MP said he still had no detail of how refugees would be taken to Liverpool and how social integration plans will work. He described the process so far as "absolutely rubbish" and "just terrible".
"It's almost like the government is keeping its fingers crossed that everything will be fine," Rotherham said.
"They do need to do more on this. We're trying to work through it now through our lead chief executive."
London Mayor Sadiq Khan believed the government still needed to provide "better coordination" on resettlement, but was otherwise more optimistic.
Khan said he'd had "really good conversations" with Home Secretary Pritil Patel and Communities Secretary Robert Jenrick in recent days about London's role in resettling refugees.
"What's good is a number of London boroughs have said they want to step up and help," he told PoliticsHome.
"Many Afghans will want to live in London partly because of its diversity and the many Londoners of a similar faith and ethnic origin to them. Let's recognise that reality and do all we can to make sure they have a smooth landing and have the support they need."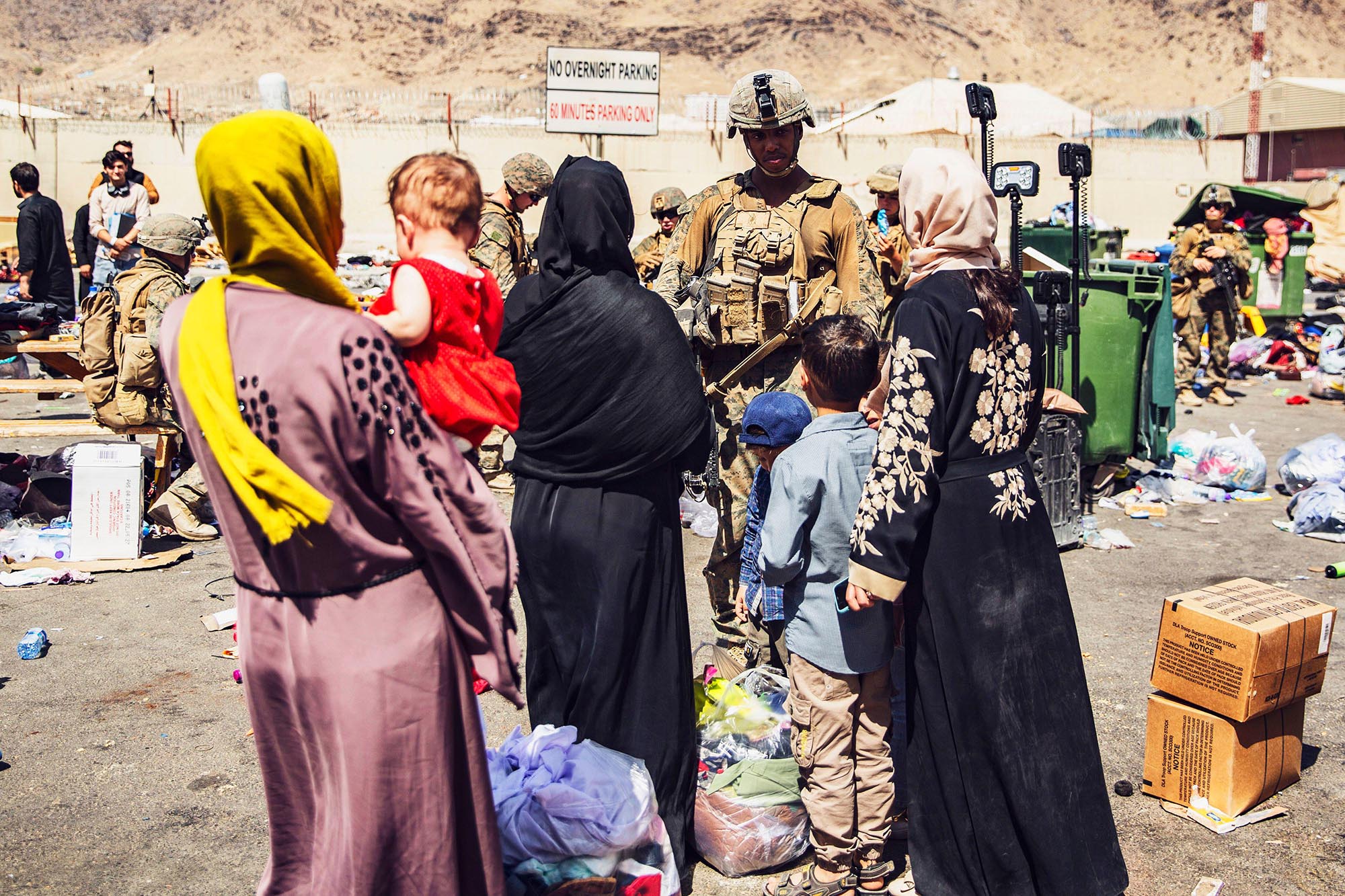 The Home Office has committed to eventually resettle 20,000 Afghan refugees. As part of 'Operation Warm Welcome', Afghans who qualify for the Arap scheme, which priorities people who worked for Britain during its 20-year mission in Afghanistan and their families, will be given immediate indefinite leave to remain in the UK.
Earlier this week, the Home Office said more than 100 councils had come forward to help refugee families find homes as they arrive in the UK, with more than 2,000 places already confirmed.
Home Office Minister Victoria Atkins said the government's plans would "give a warm welcome to everyone who has landed on our shores in recent weeks, but in the longer term as well, and make sure that with our help they can build bright futures in our country".
Jenrick has this week held a roundtable of council leaders across the country to discuss resettlement plans.
Abi Brown, Conservative leader of Stoke on Trent city council, criticised the two-thirds of councils in England that had not yet offered to resettle refuguees.
"How could you not watch those scenes on the television over the last few weeks and put forward over this?," Brown told BBC Radio 4's Today Programme on Wednesday.
"The question I would like to ask the other local authority leaders, 66% who haven't nominated is: why can't they?
"If I can, with the challenges that we have, one in 250 people in Stone on Trent are an asylum seeker, and as a result of the pressure around that we have withdrawn from the asylum dispersal system, what's their excuse?"
A Ministry of Housing Communities and Local Government spokesperson said hundreds of Afghan refugees had already been welcomed into communities thanks to "vital delivery partners" at around a third of Britain's councils.
"We are calling on all councils who have not yet come forward with a firm offer of support to help our Afghan friends and their families as they build a new life here in safety," the spokesperson said.
"Councils in England, Scotland and Wales will have access to a share of an additional £5 million to help them provide the necessary housing and support to Afghans who have worked for this country in Afghanistan, but who now face threats of persecution or worse."
PoliticsHome Newsletters
PoliticsHome provides the most comprehensive coverage of UK politics anywhere on the web, offering high quality original reporting and analysis: Subscribe