3 min read
Health Secretary Matt Hancock is far from being cleared of lying about his handling of the Covid-19 pandemic, according to a member of the committee which is investigating the government's response.
Former government aide Dominic Cumming has repeatedly accused Hancock of making false claims about his involvement in high level decisions around the government's response to coronavirus.
Earlier this week Cummings also released a batch of private WhatsApp messages that appeared to show Boris Johnson describe Hancock as "fucking hopeless" when it came to testing and procuring personal protective equipment at the start of the crisis.
While Jeremy Hunt, chair of the health select committee that is investigating the government's handling of the pandemic, said that the most serious of claims made by Cummings had not been substantiated in his "evidence" dump, it's believed that Hancock's defense "did not stack up" either.
One of the country's most distinguished scientists, the Nobel Prize winner Sir Paul Nurse, has written to the joint health and science and technology committee after hearing Hancock's evidence last week to say that his claims were incorrect and that he had been warned about asymptomatic testing.
Labour MP Graham Stringer, who sits on the committee, told PoliticsHome it's far too early to determine whether or not Hancock is free from blame. He believes there is currently no justification for an exoneration for the health secretary as the evidence he gave to their committee had been full of inconsistencies.
"I think when you look at what Hancock [said] and you go through it item by item, he claimed there was not any problem with access to PPE. That's an extraordinary and extreme claim when people in hospitals and care homes were buying their own," Stringer said.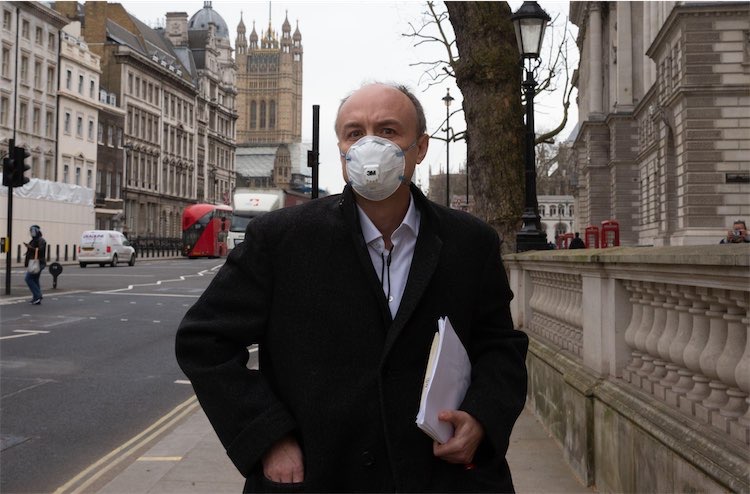 "He claimed that he didn't know about asymptomatic transmission. We've had a letter from Nobel prize winner Paul Nurse saying he wrote to him saying asymptomatic transmission was a problem."
"He denied knowledge of do not resuscitate notices being put on the beds of patients. That's been substantiated.
"Just in terms of what's in the public arena now I think, the evidence, is pointing strongly to Cummings' line of argument. I think it looks really bad for Hancock."
"It is not possible to say Hancock is in the clear. Just because evidence hasn't been produced means it doesn't exist, or Hancock is in the clear. It is pointing to pretty gross incompetence."
💫 Another shows that the PM considered removing all responsibility for PPE from Hancock and replacing him with cabinet secretary Michael Gove

Cummings advises him against it, saying Gove was needed in the Cabinet Office as its operations are a "shitshow" /4 pic.twitter.com/x9Pvqy7hmg

– PoliticsHome (@politicshome) June 16, 2021
Stringer said it was disappointing Cummings had not formally produced full evidence for the committee, but was sharing it to his own blog. On Thursday Cummings continued to tweet about his belief that Hancock was lying.
Cummings' central claim is that Hancock lied to the Prime Minister about the fact Covid patients were being sent into care homes untested. However none of the WhatsApp messages or information released this week show a moment, text message, or record of dialogue, where this could be proven.
The government has said it has full faith in the health secretary and Hancock denied that he is "hopeless".
Stringer said the committee must now interview former Cabinet Secretary Mark Sedwill to give evidence as a matter of urgency as he was in the room when some of these disputed conversations took place.
PoliticsHome has contacted the Department for Health and Social Care for comment.