7 min read
Good governance requires a bit of rebellion. It keeps the leaders on their toes and shows the many sides of an argument, even among those allegedly politically aligned.
But the last year has set the scene for an entirely new culture of rebellion within the Tory party, with newer faces, previous loyalists breaking the habit of a life-time, and remarkably one MP who rebelled against Plan B Covid restrictions less than two weeks after being elected.
There have been inevitable questions about party discipline, and Boris Johnson's operation losing its grip. Some rebellions endured by the Prime Minister served up big numbers – on 14 December, a record 99 of his MPs voted against Covid certification to access large events, and in June, 49 voted against extending Covid restrictions. At the tail end of 2020, 55 MPs voted against a new Covid-19 tier system for England.
Other rebellions have been smaller but still pack an unexpected political punch. Social care cap reforms saw 19 Tory rebels in a vote in late November, including "red wallers" like Christian Wakeford (Bury South) and Chris Green (Bolton West). Earlier in the month on 4 November, thirteen walked through the no lobby on an amendment that would have halted former MP Owen Paterson's suspension and overhauled the standards system.
One MP elected in 2019 who has rebelled against the government on several occasions in the past 12 months, said: "I did feel physically sick the first time. I literally had colleagues have to take me for a drink to calm me down. It wasn't a nice feeling at all, and you do have to build up to it."
They explained that it's increasingly becoming a matter of 'running the gauntlet' of getting past key figures who are keeping an eye on those rebelling.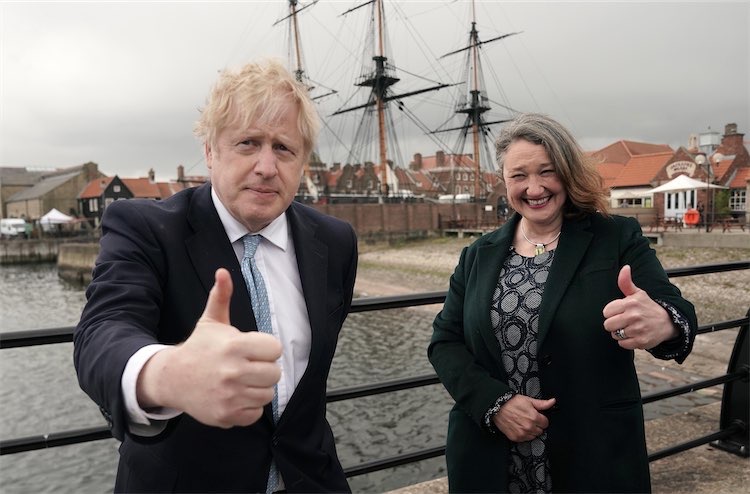 "Especially if it's a critical vote," they continued. "I remember one vote on the tiering system, the PM and the chief whip were both standing there so you did have to pass them directly."
But that feeling of political isolation has faded with the ranks of outliers swelling considerably in the past year.
Where once the ambitious and those keen for government jobs would keep their heads down, they're now taking a stand on individual policies.
"Things have changed. For one, you now hear a lot of different accents in the lobby, rather than just the 'civil liberty' crowd," the MP said.
"Then take people like Dehenna Davison, I think most would see her as an ambitious young MP and on the rational side of things, and she's rebelled on matters where she says it matters to her constituents.
"For most of us the right answer is always voting on what's best for the country, the constituency then the party, in that order. But currently, I don't think that's the way the whips see it."
Davison recently told the podcast Chopper's Politics that she has rebelled only three times, on Covid restrictions and the national insurance tax rise to pay for the NHS and social care.
"I certainly don't consider myself a serial rebel," she said. "I don't consider it a vote of confidence in the PM, it's about a policy. It's about something the government is doing, that for whatever you reflect on and don't think is the right thing."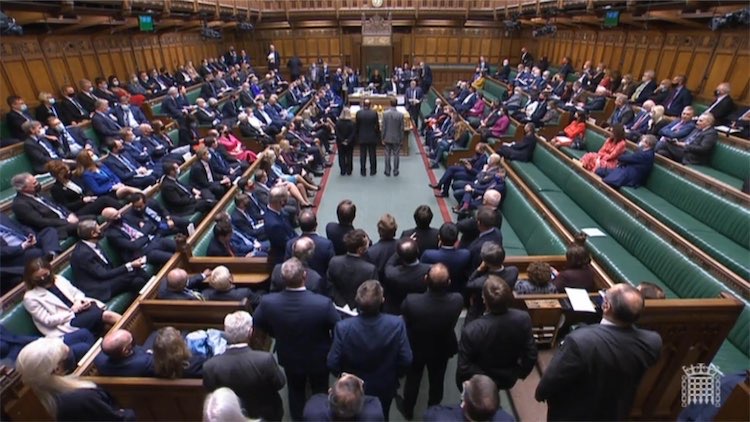 Peter Bone, Conservative MP for Wellingborough since 2005, is a seasoned rebel, notably voting against the minimum wage in 2009, marking his disapproval frequently against the Coalition government of 2010 to 2015, and famously on all matters to do with further European integration. His pro-Brexit position has put him at the other end of a number of high profile votes, including Theresa May's Brexit deal.
In fact he was a member of one of the most notorious Tory rebel groups of recent times – the "Brexit spartans" which saw a band of MPs, including Steve Baker, Andrew Bridgen, Sir Christopher Chope, Mark Francois, Sir Bernard Jenkin and Sir Bill Cash, go through the lobbies together to vote against the government.
"Going against the party is a difficult thing to do, it's always difficult," said Bone.
"I think it's been amazing that those elected in 2019 have had the courage of their convictions and I've been impressed by so many of them that they continue to put their constituency first, and this makes them very good members of Parliament.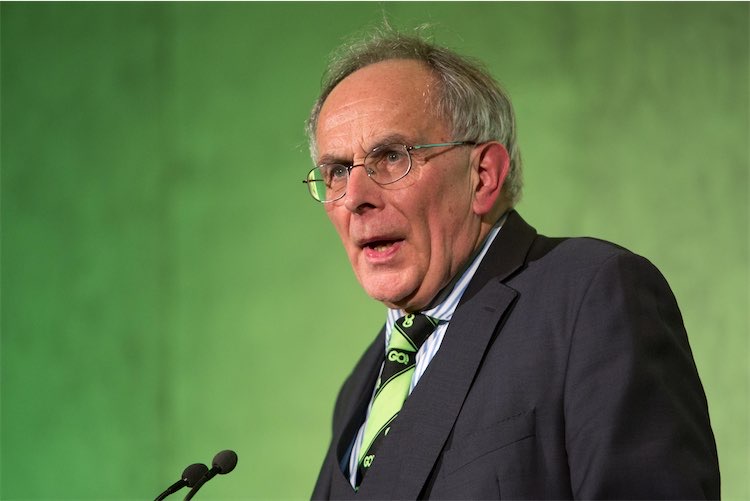 "There's a real change in attitude too. When I was first rebelling first you'd be hauled in front of the whips office. I've been sworn at. But I had a principled stand on Europe and I wasn't going to change position."
He was among the backbenchers who delivered the largest postwar rebellion on Europe to David Cameron in 2011 when 81 Conservative MPs supported holding a referendum on the UK's membership of the EU.
Bone said part of the fun and games of rebelling is hiding from the whips who on the day of a major vote are usually on the lookout for those planning on voting against them.
"I've always told my whip what I'm going to do so they know and it's not a surprise," he continued.
"The pressure on us on those big votes is immense but the trick is not to answer your phone and don't be in the office so they can't find you."
The newest Tory MP Louie French, elected to represent Bexley and Old Sidcup at the December 2 by-election, broke the whip on his first vote, in which he opposed Plan B Covid measures.
"Well done to him. It's hugely impressive," Bone said. "You do it if you are faced with something you fundamentally disagree with."
He didn't believe that it would harm French's future prospects. "I wouldn't put that down as a black mark, I think that is somebody who is going to go places," he added.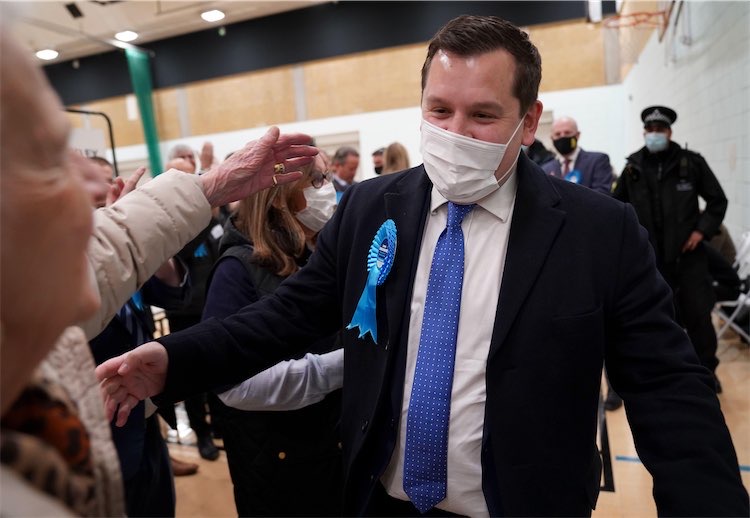 This year was also a boom time for new rebels. Kevin Hollinrake, who was elected in 2015 for Thirsk and Northallerton, rebelled for the first time in his career against plans to reform the standards system in the wake of the Owen Paterson lobbying scandal. A fellow MP said he had the freedom to do so because he is no longer a Parliamentary Private Secretary, though his loyalty to the government has been quite marked, for example, despite being a Remainer he has never once rebelled on Brexit.
Also in that group were other less well known names to the rebel cause – 2019 MP Aaron Bell for Newcastle-under-Lyme, and Jill Mortimer, who won the Hartlepool by-election in 2021, and seen as an ultra-loyalist. Since voting against the changes to the standards system she also abstained on a vote on Covid passports.
Another 2019 MP, Holly Mumby-Croft who represents Scunthorpe, was among the 13 – another one of her high profile rebellions was when she voted to continue free school meals for children into the Easter holidays of 2021.
One of the 13 who voted against the government over the Paterson affair said: "You do feel disloyal, not just towards the party but also in that case towards Owen Paterson, but I still think it was the right thing to do and it does feel justified.
"I'm not part of any particular campaign group like some others are who have more of an agenda. I am clear that it was for that specific proposal that I voted against.
"The other change this year though, is you don't feel any repercussion or consequences with the present chief whip. It all comes from the top and the top is not seen as a disciplinarian."
They said that since their last rebellion, no whip had spoken to them to try and find out more about the source of their issues with the government.
Other MPs have previously told PoliticsHome that they are less anxious about the whips than they used to be.
"The 2019 group will have no doubt been cajoled by the whips," Bone reflected. "But on many occasions recently they've decided 'no, I'm elected to scrutinise the government'."
"All of this is good for Parliament and we have a very representative Parliament right now."
PoliticsHome Newsletters
PoliticsHome provides the most comprehensive coverage of UK politics anywhere on the web, offering high quality original reporting and analysis: Subscribe