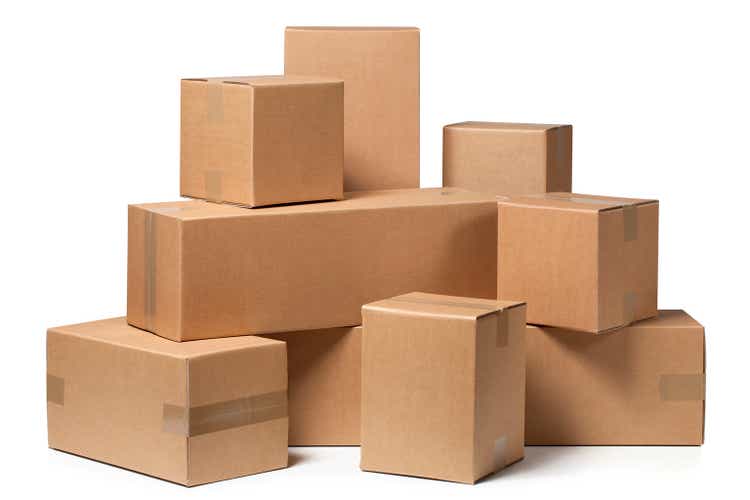 Canada-based Mercer International (NASDAQ:MERC) is one of the quiet companies that produce this environmentally clean to produce, easy to recycle paper that is increasingly used for e-commerce shipping.
Mercer is a kraft paper company. That is kraft, not Kraft as in Kraft Heinz. Why small-k kraft? Because the word for "strong" in German is "kraft." This is kraft/strong paper, made strong in a unique way.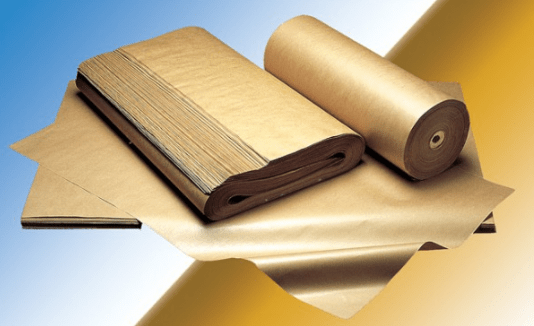 In 1879 inventor Carl F. Dahl, a Swede living in Germany at the time, invented the kraft papermaking process.
Thank you, Herr Dahl, since this brown kraft paper is today ubiquitous in packaging. It is practical, strong, presentable in a quiet sort of way and environmentally very, very friendly. It is used by the roll from gift shops to home improvement stores to butcher shops. In its corrugated or virgin (unbleached) form, it is also an important part of many cardboard boxes. You may have enjoyed your coffee this morning in a paper cup of kraft paper with the heat barrier sleeve also made of kraft paper.
What Dahl did was to convert wood into wood pulp. He did this by treating the wood chips with white liquor.
Below is one kind of white liquor. It would be a great sin to waste this nectar to make paper. This is not the kind of white liquor he used.

The other kind of white liquor, the one Carl Dahl used in his process, is a very alkaline combination of sodium hydroxide and sodium sulfide in water. White liquor also contains minor amounts of sodium carbonate, sodium sulfate, sodium thiosulfate, sodium chloride, calcium carbonate and other accumulated salts and non-process elements. While you may have tasted some gins, vodkas or tequila blancos that you thought tasted like this, you really don't want to try this at home.
Wood in this unique chemical bath breaks down and separates into mostly lignin and cellulose. Lignin is one of the most abundant organic polymers on earth. Wood with a high lignin content is highly durable, making it an excellent raw material for a lot of applications like furniture and homebuilding. It also burns really well in a fireplace, as it is doing in mine in this probably-the-last-snow-day-of-the-season.
On the other hand, what you want for strong paper is the cellulose, not the lignin – it is the cellulose that makes this paper so strong.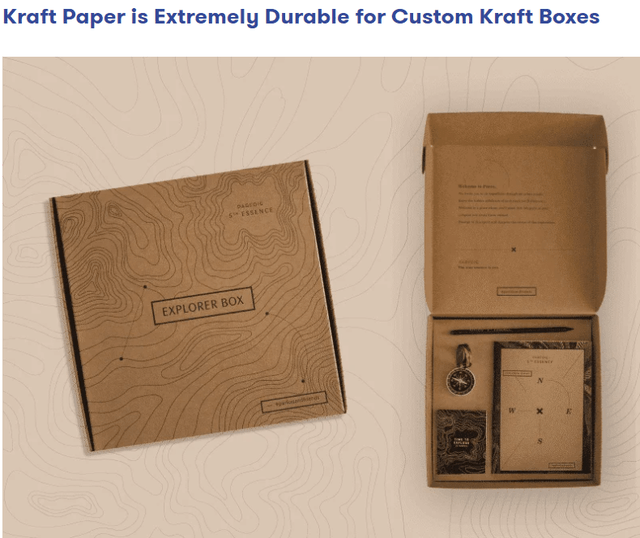 All kudos to Herr Dahl. However, from our 21st century point of view regarding the environment a Canadian, Mr. George H Tomlinson, about 50 years later invented the chemical recovery furnace. Now we really have something that is ideal for both our packaging industry and our environmental ethos.
Mr. Tomlinson's invention recovered the heat value of waste organic material while reducing sulfur to sulfide and collecting the sulfide and sodium in a molten sodium carbonate smelt. In this way, kraft paper companies can recover the heat from the residue of the paper-making process as steam.
Within 10 years, the superior economic advantages of the Tomlinson furnace were recognized, particularly the recovery of heat as steam needed to heat digesters, paper dryers, and other equipment needed to make the paper into what we see as consumers.
The residue provides the energy to run the mill, usually with some to spare, which is then often fed into the local grid. As a result, the whole process is mostly self-sufficient and doesn't damage the environment. And at the end, you get one of the finest packaging materials around, all the while in the closest thing to a closed-loop production cycle. Almost all the water and major chemicals used in the kraft pulping process are re-used or used elsewhere for power.
Kraft paper, in its rolled form, is used by home improvement stores to protect your car when you buy plants, by gift shops to protect valuable "finds," by butcher shops for that 2″ steak, and so many others.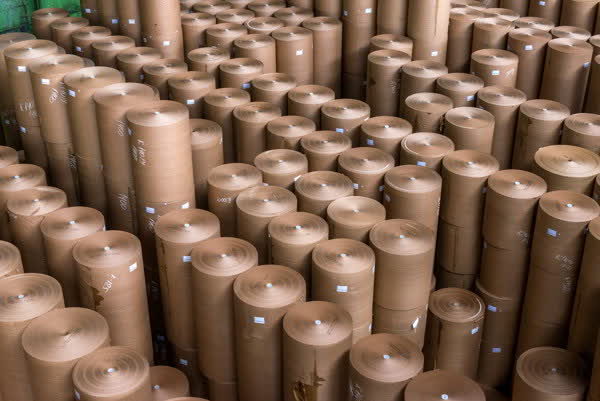 Why Buy Mercer International Now?
The most common interaction we have with this ubiquitous paper are as boxes and envelopes that e-commerce companies use to ship things, often with crinkly wads of the paper protecting the product inside those boxes. There are also the "paper or plastic?" paper grocery bags, and the sugar and flour bags you buy to put into those grocery bags. Pure bleached white – perfect for flour and sugar bags.
We are now living in a time when there is not only a great desire to reduce manufacturing's carbon footprint, which Mercer already does quite well, but also to provide more natural fiber items and health care products.
Mercer is a leader in natural fibers. It makes products that are bleached to various shades of white, but also need to hold up to heavier usage – like paper towels, heavier tissues, wet wipes and many applications for one-time use paper products in hospitals and medical offices.
Where does the company get the wood to make this pulp? Full-cycle closed-loop is close to the point here as well. Their wood comes from wood chips, from sawmill residuals that would otherwise be burned or tossed, from low-grade pulp logs, and, especially in their German operations, harvested wood from sustainably managed forests.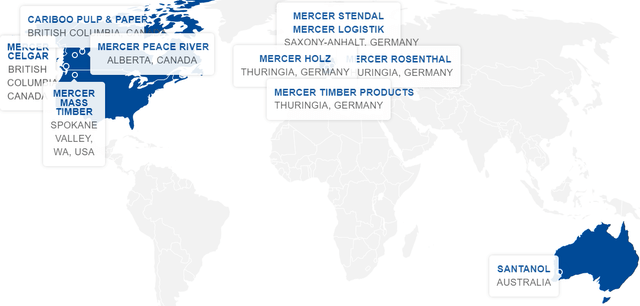 Mercer Canada also deploys custom machinery to enter forest sites harvested by others and recover the material left behind that was otherwise destined for burning. The company pays others for waste matter that others simply discard in landfills or burn in slash piles.
In addition to increasing their role in health care products, Mercer is finding increasing usage in wallpaper, premium tissue, advertising materials, high-quality publishing paper, strong paper coffee and beverage cups, filtration products, industrial thermal papers and other applications where it provides a tougher-to-tear reinforcing role.
We must not forget an ancillary stream of revenue as a result of Mercer's recovery capabilities and power generation. They use about 60% of the electrical energy their processes generate – and sell the other 40% to local grids. In a typical year, this 40% is enough to power some 80,000 households.
Finally, Mercer is a fully-integrated producer, one that also is a supplier of quality lumber and wood products worldwide. The company owns and operates some of the world's largest sawmill operations and has its own trucking subsidiary to ensure the best logistics support team to get its products from tree to final customer (with a disparate number of steps along the way, depending on the product.) Of course, everything they do is 100% sustainable. No wood is used without new trees being planted.

Most of the key players in the kraft paper market are based outside the US and Canada. Mondi in Austria, Klabin in Brazil, Stora Enso in Finland, Billerudkorsnas and Nordic Paper in Sweden, and Daio Paper in Japan come to mind. But in North America, it pretty much comes down to Glatfelter (GLT) in the US and Mercer in Canada as having kraft paper as a primary product, though Glatfelter is more of an engineered materials company that has other, non-paper, activities and products as well.
Mercer is already ahead this year by nearly 20%, from $12.11 on January 2nd to $14.48 today. Even now, it still sells at just 5.6 times "trailing" earnings, with the future looking even better for both its paper and lumber markets.
MERC's most recent quarterly earnings report, for Q4 2021, showed net income increasing to $74.5 million ($1.12 per diluted share) compared to a net loss of $13.0 million (or $0.20 per share) in the fourth quarter of 2020 and net income of $69.1 million (or $1.05 per basic share and $1.04 per diluted share) in the third quarter of 2021.
In the year 2021, operating EBITDA increased to a record $478.8 million from $192.7 million in 2020. In the full year 2021, net income was a record $171.0 million ($2.58 per diluted share) compared to a net loss of $17.2 million (or $0.26 per share) in 2020.
Clearly, Mercer is coming out of the pandemic year of 2020 stronger than ever. Results then were greatly hampered by logistics issues. They, and most other basic materials companies, had little difficulty manufacturing their products, but great difficulty getting them to end-users. That now seems to be settled, though the market has yet to recognize it.
As their chairman said in commenting about these recent results, "Looking ahead to the first quarter of 2022, we currently expect relatively strong NBSK markets globally. Improving sentiment and demand for pulp and paper along with supply interruptions in Canada and Scandinavia are supportive of a positive pricing outlook."
Consolidated Financial Results
Q4

Q3

Q4

YTD

YTD

2021

2021

2020

2021

2020

(in thousands, except per share amounts)

Revenues

$

518,957

$

469,746

$

398,195

$

1,803,255

$

1,423,140

Operating income

$

129,963

$

113,755

$

15,616

$

346,583

$

63,729

Operating EBITDA

$

164,925

$

148,070

$

49,506

$

478,782

$

192,650

Loss on early extinguishment of debt

$

–

$

–

$

–

$

(30,368

)

(1)

$

–

Net income (loss)

$

74,522

$

69,118

$

(12,977

)

$

170,988

$

(17,235

)

Net income (loss) per common share

Basic

$

1.13

$

1.05

$

(0.20

)

$

2.59

$

(0.26

)

Diluted

$

1.12

$

1.04

$

(0.20

)

$

2.58

$

(0.26

)
Seeking Alpha's premium research seems to agree. Here is how Mercer is rated on 5 key metrics: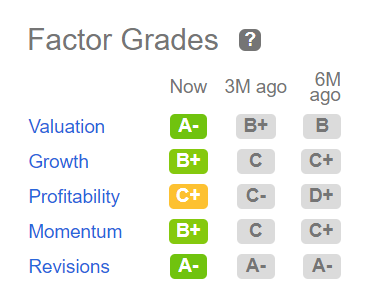 I see the "Profitability" metric increasing this year. Mercer is headquartered in Vancouver, British Columbia, pays a dividend of 2.1% and still sells, for now, at that PE ratio of 5.6.
Good value investing,