The future of gaming is here and Microsoft is one of the pioneers for the same. Cloud gaming is pegged to take over soon and Microsoft has bet big on it with its Project xCloud. This cloud gaming service by Microsoft brings the best games to handheld devices like tablets, Android smartphones, etc. It is available along with the Xbox Game Pass Ultimate Membership, for a monthly price of $14.99.
Microsoft recently took to Twitter to announce the commencement of the xCloud beta that starts tomorrow i.e. September 15th.
Tap to pause and see where you'll be able to play your favorite games first.

Learn more about Cloud Gaming (Beta) with @XboxGamePass Ultimate, launching 9/15: https://t.co/mcmUHipv7i pic.twitter.com/iRwrqu6n4l

— Xbox (@Xbox) September 14, 2020
Project xCloud was always supposed to be the focal point for Xbox. In an interview with the Washington Post earlier, Xbox Chief Phil Spencer said "The upcoming Xbox Series X is a big deal, but it's no longer the only star of Microsoft's gaming strategy…"
This clearly hinted towards a shift in perspective for the company, where they want to focus on other things. This is where Xbox Game Pass and Game Pass Ultimate come in. The Game Pass gives users access to over 100 different games, with a monthly subscription plan. Similarly, the Game Pass Ultimate includes access to the xCloud service as well. This will definitely cause a shift in perspective for the players as well as gaming is now becoming more accessible.
Also Read: Minecraft Dungeons Becomes First Xbox Game Pass Ultimate Title to Offer Touch Controls
The official announcement reads "Play great Xbox games in more places than before. Play 100+ games on your mobile device whether you're at a café, at home while your TV is in use, or anywhere else with a high-speed internet connection."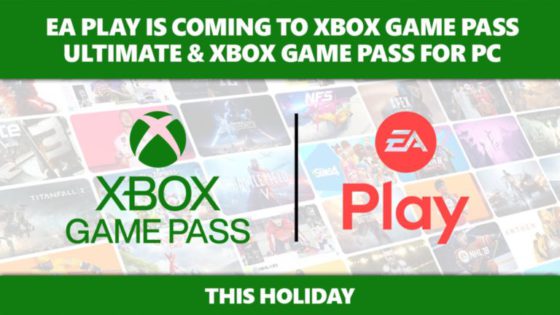 In addition to this, Xbox also recently announced that the Game Pass will now include the entire EA Play library with it. "Formerly known as EA Access and Origin Access, EA Play will bring the best of EA to Game Pass, including:
More than 60 of EA's biggest and best console and PC games like FIFA 20, Titanfall 2 and Need for Speed Heat, as well as titles from some of EA's most popular franchises like Battlefield, Mass Effect, Skate, and The Sims.
Exclusive in-game challenges and rewards, special member-only content, discounts on EA digital purchases for DLC, games, and more.
Access to trials of games for up to 10 hours from best-loved franchises and top titles like Madden NFL 21 and FIFA 21.
Not only will EA Play titles be available on console and PC, this holiday, some of the best EA Play games will also be available for Xbox Game Pass Ultimate members to play on Android devices via the cloud at no additional charge."
Also Read: Activision Reportedly Working on Anti-Cheat Software for Black Ops Cold War
This is a great deal for customers as it'll save them a ton of money. Microsoft has clearly got it right with their strategy this time. Hopefully, this will help the company achieve its desired objectives. The xCloud beta goes live tomorrow in 22 select countries. Click here to know more about the prerequisites before signing up for the same.