Mortal Kombat 12, or its existence, should come of no surprise to any fighting game fan. Ever since NetherRealm announced they would not be producing content for Mortal Kombat 11, one can only imagine what their workload shifted towards.
Now however we seem to have been given a confirmation that Mortal Kombat 12 exists, and is being worked on at NetherRealm currently. We know that, because a NetherRealm producer, Jonathan Anderson, has leaked it himself.
In fact, it even could have been on purpose.
Website VGC reports that the producer posted an image on Twitter of cover art for Injustice 2, Mortal Kombat, and Mortal Kombat II, although what is important to look at in the top right photo is the bottom of Anderson's monitor.
There's a file that can be clearly read titled "Mk12_Mast…" before being cut off, and an email which in part, reads "Our fans eagerly scrape the internet for any trace", and "take extra care with this material".
You can see the image for yourself, here: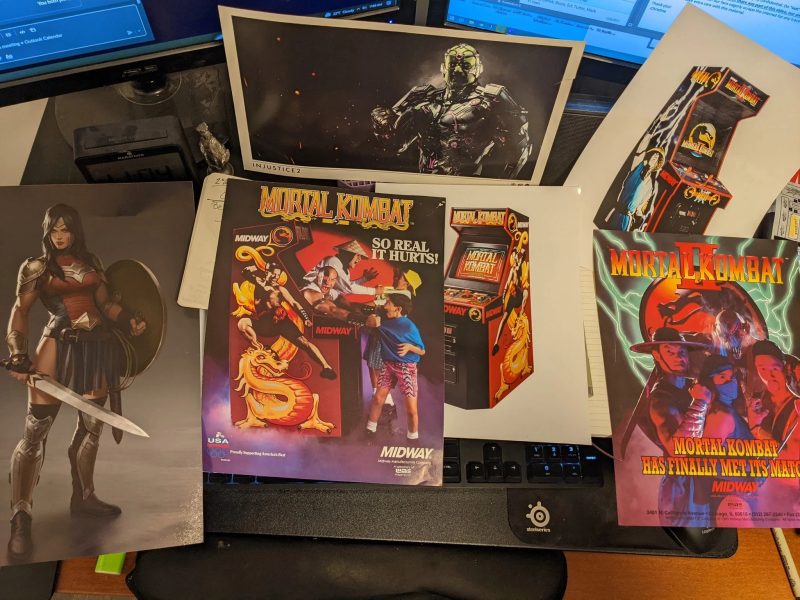 This isn't the first indication we've had of Mortal Kombat 12, although hopefully this means that we could potentially be getting some kind of announcement soon.
Source – [VGC]