10 min read
UK sponsors of Ukrainian refugees have criticised the Home Office over lengthy delays and a "ludicrous" online visa application process that has left people stranded in Ukraine as they wait for updates.
A sponsor who spoke to PoliticsHome described a "complicated" visa process which demands mothers leaving the country with a child to provide proof of consent from the father during the application process. Because most men aged 18-60 are required to stay in Ukraine to fight, many families are leaving the country with just one parent.
The sponsor also raised concerns over the lack of guidance for those filling in the forms and glitches in the system which have led to applications being halted.
The Home Office has granted over 20,000 visas to Ukrainian people applying through the family visa route, but those applying through the new sponsor route have warned the problems with the IT system are causing significant delays to applications.
In early March, Home Secretary Priti Patel announced changes to the scheme which would make the process "streamlined" for applicants who possess a Ukrainian visa, saying the change would mean they could apply online rather than being forced to attend a processing center in other European countries.
But Vera Kempe, a German academic with leave to remain in the UK working to sponsor a Ukrainian refugee, said the current process was "very complicated" and does not "take into account the realities on the ground".
Earlier this month, Kempe matched with a Ukrainian woman and her son through a charity. They remain trapped in a city in central Ukraine which has come under Russian attacks. Communicating through WhatsApp, the pair attempted to fill in the Home Office forms while the family were repeatedly forced to take seek safety in a bomb shelter from Russian shelling.
But Kempe said the system required her to fill out two separate applications for the mother and her son, and there was no way of linking the applications together.
"This is just not fit for purpose, which would be putting it mildly and charitably," she told PoliticsHome.
"The process is very complicated because it does not take into account the realities on the ground.
"It requires international passports, it requires a separate application from every person, including the children. My understanding from my prospective guest is Ukraine doesn't often give international passports to children. They have a travel document which is like a passport.
Because the son had an expired passport, the online system refused to let them continue, despite an announcement from Ukrainian officials that they were granting a blanket three year extension to all passports to aid people's travel to safety.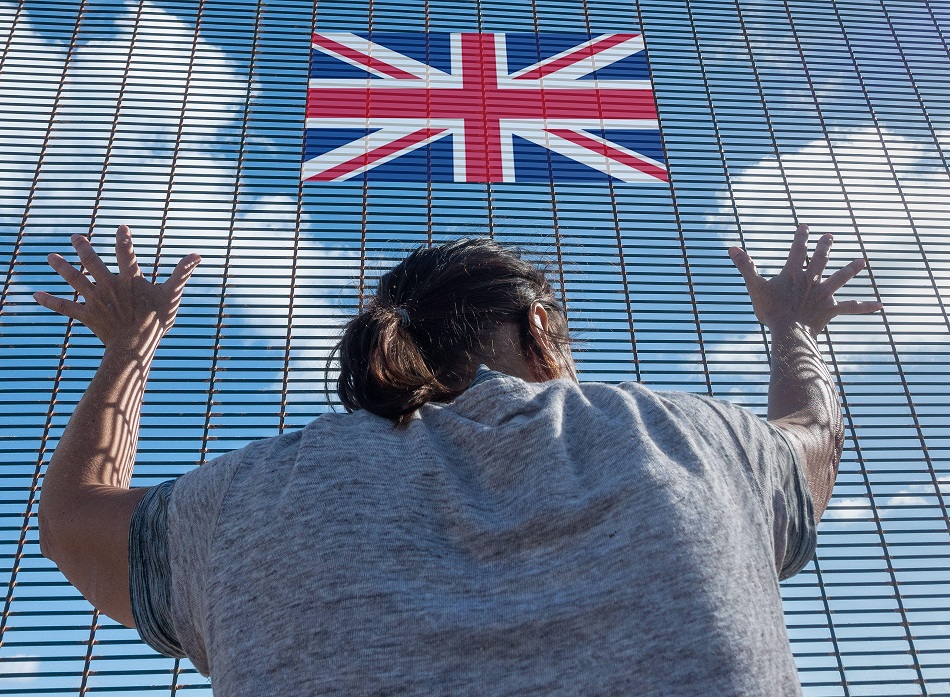 "If the passport is expired then you are asked to send a copy of the page with the stamp for renewal," Kempe added.
"That is ludicrous because who in their right mind can obtain a stamp for renewal? They are sitting in a bomb shelter. But if you put in the correct expiration date then the application site doesn't allow you to move on.
"I had to put in this new date and then put a comment explaining that no, it actually expired in 2018… but I don't know if that is going to cause problems for the child."
Kempe said they faced another "obstacle" when the family were requested to provide proof of "permission" from the child's father, a process which has become increasingly complex as many families have been separated as a result of the conflict.
"That is super ludicrous because, in many cases, the other parent is either fighting or behind enemy lines or not reachable in other ways," she said.
"He is stuck somewhere far away behind the frontline, and I just put a comment that it was not possible [to get his permission]but I've got no idea whether that will impact the application at all.
"It allows you to advance the application if you don't have it by putting in a comment about why that is not possible. But if someone who doesn't speak english very well was trying to fill this section it would be a great obstacle for them," she added.
Like many others, Kempe said they had received no confirmation or status updates from the Home Office, and was forced to resubmit the documents after they appeared to disappear from the system, leaving her unsure whether they had been accepted or had simply failed to upload.
"When you go to log in again to try and see the status of your application it asks for a password, but at no point in the process before this does it give you an option to create a password. There is no contact number, there is no way of tracking or finding out the stage of your application."
Because of the wait, the pair are trying to get a space on a bus which will take them to Poland, but with waiting lists currently running at around a week, they face a long and potentially dangerous wait before they can attempt to head for safety.
"The charitable view would be to think it is really extraordinary incompetence. They've just taken a system that's already there and haven't bothered thinking through how it will apply in this situation.
"Now I am in the really difficult situation that these people are sitting in the bomb shelter. They've never been abroad. They have very little money left and they are going to have to travel to Poland. Romania is closer but they know there has been heavy shelling on that road so it's not safe."
Kempe also pointed to the Kinderstransport system set up during the Second World War which provided a safe route for children to escape from Nazi Germany, saying British people were "rightfully proud" of the system.
But she added: "It was called that because adults were not issued any visas by Britain. They would only take the child, and my thinking is why are we having to repeat the mistakes of the past?"
"I find it incredibly frustrating that there is so much good will from the British public, they genuinely want to help, but they feel helpless. And their own government is depriving them of the opportunity to do the humane thing. That in itself is quite cruel."
A government spokesperson said they had already changed the process to make it easier for people applying, and said they were moving "as quickly as possible" to allow people fleeing conflict to come to the UK.
Claire, from Cheshire, who did not want to give her last name, also applied for the Home for Ukraine scheme, but said she eventually matched with a family through another charity because she had "no faith" the government-backed scheme would produce results.
"It took about 4 hours just to do the first application. I am an IT director so I am pretty tech savvy but because of the information you need you are constantly going back and forth and then you have the air raid sirens going off so they have to go to the basement where they have no phone coverage," she said.
"That was just for the mother's application, then we started to do them for the children and halfway through we find we need to get consent from the father. Luckily he is still there so we managed to get a handwritten note to attach. The process is a nightmare."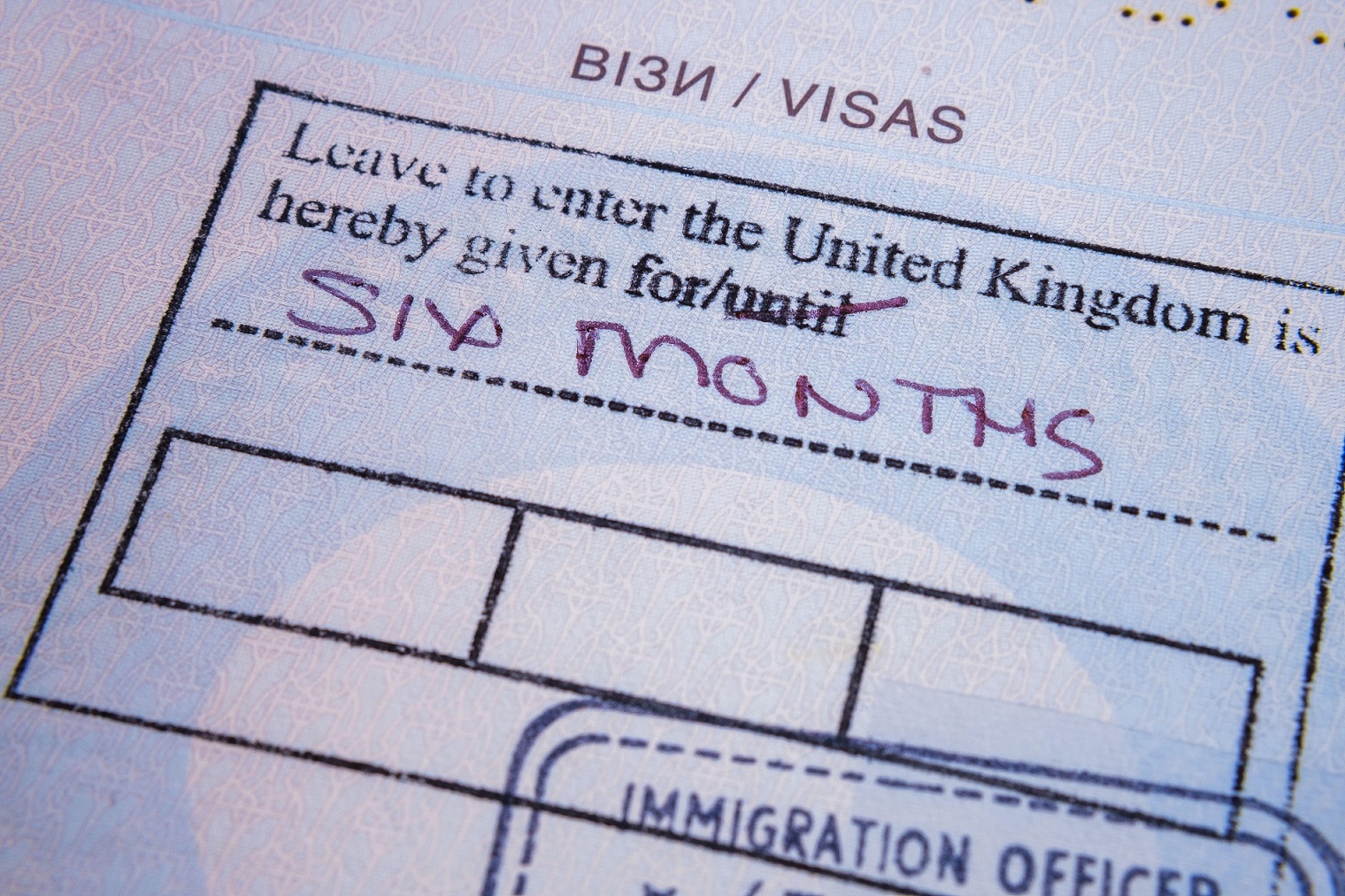 Claire also criticised parts of the process because it continues to ask questions about whether they family had been involved in genocide or espionage.
"They are asking people whether they are spies or terrorists," she added.
"It's shocking that we see people in need like this … what is the point of this?"
Like Kempe, Claire found the online system appeared to have deleted the uploads of documents added during the process, leading to increased fears their applications could be delayed.
Despite multiple attempts to contact the Home Office, Claire was unable to get an update and was forced to complete the process a further four times.
"This person's life is in my hands, but there is no guidance on which documents are actually needed. Some people on social media have said they have been told that none of the documents are actually needed and the applications
"There's no concept of how this process is for the Ukrainian people, but not just for them, but for the host who feels responsible because they are doing it by proxy. It is just really very difficult."
She added: "I keep having to apologise to her because there isn't any news on when we might know. There is a complete lack of transparency around the process.
"The whole thing is very ill conceived as far as I'm concerned and there is just a complete lack of guidance around what documents are actually necessary for the process."
Other glitches in the system had also forced some sponsors to find workarounds, or put incorrect information down because the process made it impossible to continue otherwise.
Tim, who is also sponsoring a Ukrainian family, and also didn't want to give his last name, said he was forced to "lie" on the form because the online application repeatedly refused to accept his information.
"This is an example of how it is designed to fail," he said. "The system asks if I have secondary citizenship. However, when I enter 2016 the system says 2016 is not in the past and we are blocked.
"The only way round was to lie and say I don't have a secondary citizenship."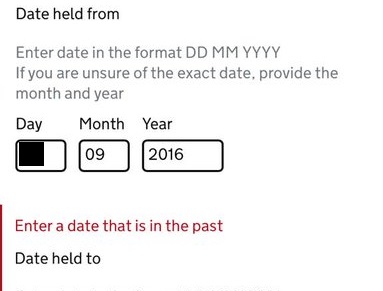 The family that Tim is sponsoring have an additional wait because one of the four members was unable to bring his passport out the country, and is now waiting for a physical appointment at one of the UK's processing centers.
But he said despite the delay, Tim said only one of the three other members of the family had received confirmation that their online visa application had been accepted.
As a result, the family have lost access to the free accommodation they had been given in Prague, and are waiting to see if other accomodation can be arranged.
"The visa application is unbelievably long winded … it asks what local authority you will be staying in and which country of the UK.  If you don't have good English and WhatsApp to send screenshots it would be impossible to apply," he added.
"I called the Home Office but you just get a bloke reading the website back to you.
"I don't understand why they can't send electronic documents and let them move west."
When the father of the family travelled back to the visa center in person to get an update on his status, he was only told it "was not refused".
"The system is so inefficient and complicated," the father said.
Tim added: "If you don't have contacts, transport, decent English and some IT then I have no idea how you would be able to navigate the UK system."
A government spokesperson said: "We are moving as quickly as possible to ensure that those fleeing horrific persecution in Ukraine can find safety in the UK, setting up both the Ukraine Family Scheme and now the Homes for Ukraine scheme which allows those without family connections to come here.
"We have streamlined the visa application process so valid passport holders no longer have to attend in-person appointments before arriving and made changes to our forms to help people through the process as quickly as possible.
"This approach is working – we have issued 20,11 visas under the Ukraine Family Scheme so far out of 35,500 applications with more processed every hour."
PoliticsHome Newsletters
PoliticsHome provides the most comprehensive coverage of UK politics anywhere on the web, offering high quality original reporting and analysis: Subscribe