4 min read
Paul Blomfield, chair of the All-Party Parliamentary Group for Students, has told ministers he has "serious concerns" about levels of hardship funding on offer to students in England.
It follows the announcement this week that all students yet to return to in-person teaching would be able to return to campus from 17 May, at the earliest, in line with Step 3 of the government's roadmap.
An additional £15 million in hardship funding was also confirmed to help students who may be struggling to pay accommodation costs or other study-related expenses amid the pandemic.
However, in a letter seen by PoliticsHome, Blomfield branded the offering "frankly insulting", as it represented "between a half and a tenth" of the funding available in Scotland, Wales and Northern Ireland.
Writing to universities minister Michelle Donelan, he said: "I had hoped that your further reflection on the issues raised in our APPG for Students report would lead to significant improvements on student hardship.
"But your announcement of £15 million additional hardship funds, or £7.70 per student in England, is frankly insulting, while students in the devolved nations continue to receive far more generous support through this difficult time."
Blomfield added that students have faced "substantial financial pressure through the pandemic" as many have suffered "a loss of income from retail and hospitality jobs".
The @APPGStudents heard from hundreds of students who felt forgotten. No wonder – those in England have a fraction of the support available in Wales, Scotland and NI.
Students need the 'substantially increased' hardship funds we recommended in our report. pic.twitter.com/NrKopQI5g7

— Paul Blomfield MP (@PaulBlomfieldMP) April 15, 2021
"It is therefore unacceptable that the government is supporting students at English Higher Education Institutions with between a half and a tenth of the support given in any of the Devolved Administrations to students studying in those areas," he continued.
"This generation, with those in schools, will be affected over their lives by the pandemic more than any other, and will be paying for the national debt longer than anyone else.
"We must equip them with the resources they need now to overcome the challenges of Covid-19 and succeed in the future."
Since December 2020, the government has announced £85 million in support for the 1.95 million students at English universities and higher education institutions.
Meanwhile, the Welsh government has announced a total of £50 million hardship funding for its 132,000 students, and Scotland has pledged £20 million for its 250,000 students alongside £10 million for universities to cover rent rebates.
Per head, the funding in England works out at £43.70 per student, compared with £378 per head in Wales and £79 per head in Scotland.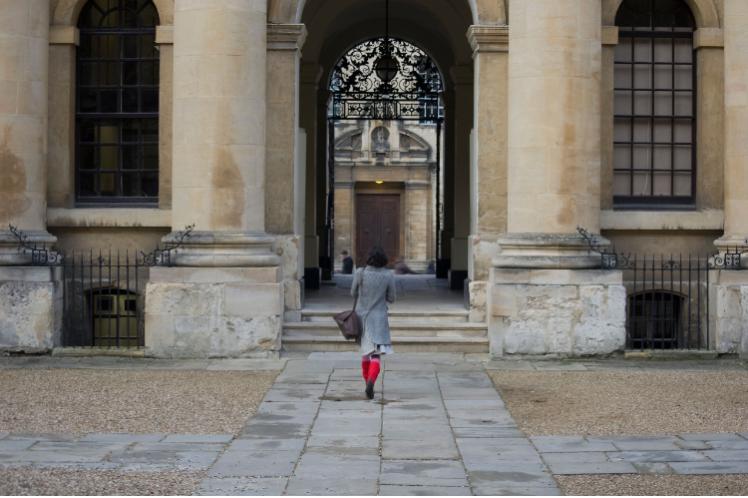 Northern Ireland, meanwhile, has announced a range of measures to support students, including £500 Covid Disruption Payments in February 2021, and £8.5 million for student financial hardship, digital poverty and to support student unions with mental health provision.
Elsewhere in his letter, Blomfield also criticised the government's delay in announcing the return of students to campus, arguing that many "students find themselves at the bottom of the pile again" when it comes to reopening plans.
Hillary Gyebi-Ababio, the National Union of Students (NUS) vice president for higher education, agreed Tuesday's announcement was "incredibly late in the day".
"We are pleased that the government has finally remembered that students exist and started to fill the information vacuum of its own making.
"Our priority has always been that students and staff go back to a safe campus, and this be led by scientific advice, but the silence has been galling," she said.
While late in the day, today's announcement will at least allow students to make necessary arrangements to access their learning and accommodation.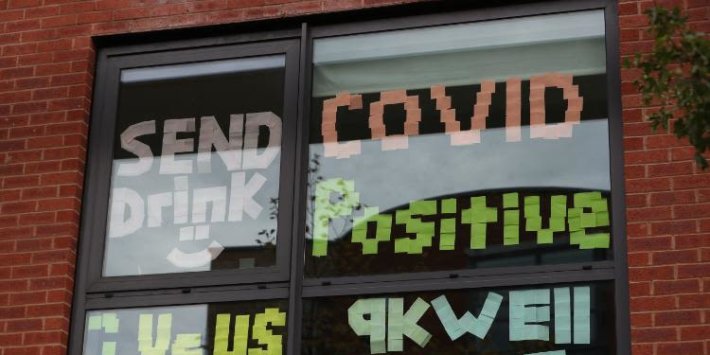 However, after almost a year's worth of disruption, there is still much to be done to ensure students receive adequate support to succeed in the time that is left of this academic year.
Gyebi-Ababio said the NUS "welcomed" the additional £15 million in funding, but added that "the student finance system is fundamentally broken".
"With students struggling to afford rent, food and basic necessities – and with these problems existing long before the pandemic – we cannot keep adding sticking plasters every few months," she continued.
"We need non-repayable maintenance grants back on the table, at the level of student living income, to stop students being priced out of education."
A Department for Education spokesperson has been contacted for comment.