6 min read
MPs and campaigners have renewed calls on the government to increase funding for eating disorder services following a sharp spike in cases over lockdown.
It follows the news that TV personality Nikki Grahame — who rose to fame as a contestant on Big Brother in 2006 — had died after many years of living with anorexia.
Last month, a fundraising page was set up for the 38-year-old to pay for private treatment, with friends claiming Grahame was "in a very bad way" despite getting "all the help possible through the NHS".
In a letter to health secretary Matt Hancock, seen by PoliticsHome, Labour MP Olivia Blake said that such incidents "have only highlighted the need for greater investment in these services".
The Sheffield Hallam MP had coordinated a letter to ministers ahead of the Budget last month asking for increased funding for eating disorder services.
But, writing to Matt Hancock this week, Blake said that "the Chancellor did not commit to any further support", and urged ministers to "reconsider" their position.
1/ Nikki Grahame's tragic death has reignited calls from campaigners for increased ED support funding

BUT, concerns about access to treatment are nothing new — MPs have been warning for months and the impact lockdown has had on those suffering with EDshttps://t.co/2uAFxL5rWp

— Eleanor Langford (@eleanormia) April 15, 2021
This latest intervention also comes shortly after a recent report from the women and equalities committee called on the government to scrap the BMI scale as an indicator of a healthy weight.
The committee also said that independent review was needed into the government's Obesity Strategy, which it described as "at best ineffective and at worst perpetuating unhealthy behaviours".
Blake said the study "has shone a light on the pressures experienced by people, like Grahame, who suffer from an eating disorder".
Tom Quinn, director of external affairs at eating disorder charity Beat, told PoliticsHome that the TV star's case "highlights the urgent need for increased investment in eating disorder treatment so that everyone who seeks help receives NHS support immediately".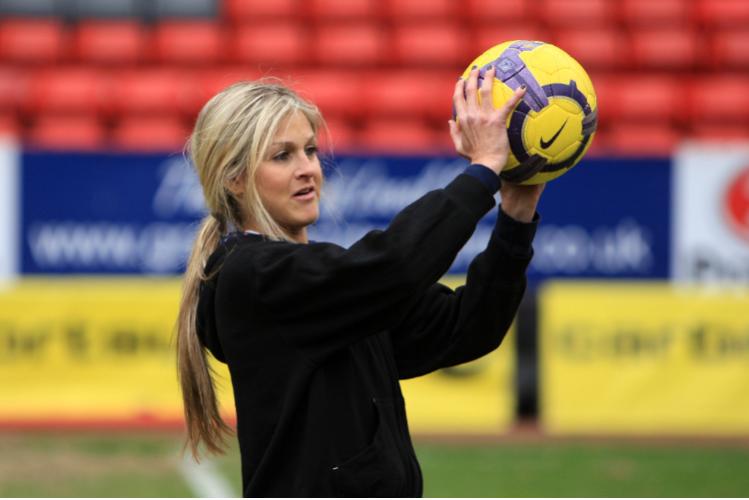 Nikki Grahame (Alamy)
"Eating disorder treatment, especially for adults, was patchy before the pandemic with some people having to wait months for treatment, but the pandemic has made this issue even more critical," Quinn said.
He added: "Unfortunately Nikki was not alone in the impact of the pandemic on her eating disorder: over the last year we have seen people contacting our Helpline increase by more than 300%."
"This tragedy brings home the stark reality of eating disorders. They are very serious illnesses and it is vital that anyone worried about themselves or a loved one seeks help immediately."
A government spokesperson said that an extra £2.3 billion a year in funding by 2023/24 had been announced to expand and transform mental health services in England, alongside a recent £79 million boost in funding for children and young people's mental health support.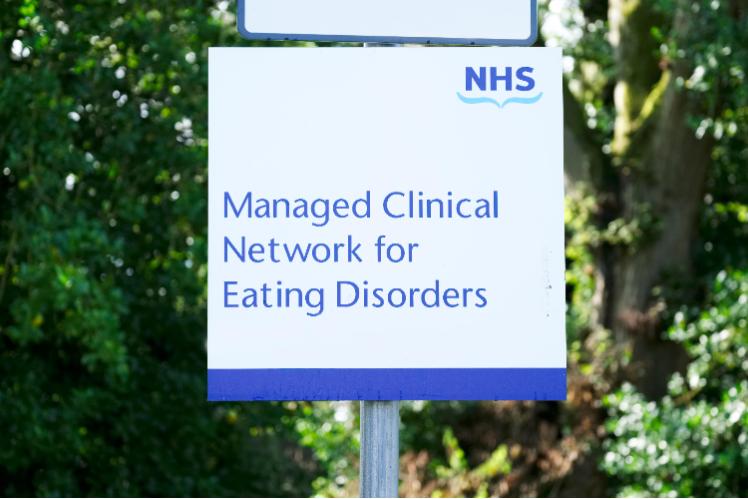 Analysis from the Royal College of Psychiatrists found that the average number of referrals for eating disorders increased by 20% from March 2020 to November 2020, while waiting times for treatment had more than doubled from 33 days to 67 days.
The average distance for treatment in that period also grew from 42 miles to 62 miles during the pandemic, with seven patients sent to Glasgow as no beds were available in England.
"We urgently need more funding for specialist services, research, and better training in eating disorders for all healthcare professionals if we're to deal with the hidden epidemic of eating disorders," said Dr Agnes Ayton, chair of the eating disorders faculty at the Royal College of Psychiatrists.
Support charities are also calling for increased funding following lockdown. Following the news of Grahame's death, Hull-based charity SEED saw over 70 new referrals in just a few days, according to its co-founder Gemma Oaten.
The former Emmerdale actress co-founded the charity with her mother Marg in 2004, having suffered with an eating disorder herself for 13 years.
🌱💚 If you have been triggered by any of the recent news or by anything we have shared over the past couple of days, just know we are here for you. You do not have to suffer alone and we will fight for you! #edaw #surviveandthrive pic.twitter.com/j7Eg27qXLx

— SEED – Eating Disorder Support Services (@SeedSupportUK) April 12, 2021
She warned that, alongside funding for NHS treatment, support was also needed for charities focused on supporting those with eating disorders.
"We are inundated with people who need our support, but we've got no manpower," she said.
"There is a serious need for the government to address the funding and support of smaller charities, because I know that Covid, physically, has a massive impact on many people.
"But there's been a massive impact on the mental health of the country as well," she said.
"The increase that we've seen in referrals [for eating disorders] — that is a separate pandemic."
She added that Grahame's case was a "wake up call" as it had highlighted the challenges faced by many in accessing medical treatment.
"With Nicky, £65,000 was raised, which was amazing. But she'd been on the telly, she was a public figure.
"There are hundreds of people out there who cannot get funds. They are in the midst of a crisis, but are then having to deal with different doors being closed on them and being shipped from pillar to post," Oaten added.
"It isn't good enough. There are simple solutions where the resources could be used to build positive partnerships between the private sector, the government and the voluntary sector. What a difference we could make if that started to happen."
A Department of Health and Social Care spokesperson said: "It is crucial that people with an eating disorder get the support they need, when they need it.
"Our mental health recovery action plan is backed by £500 million to make sure we offer the right support over the coming year to help people with a variety of mental health conditions, including eating disorders.
"Alongside this, NHS England is launching vital early intervention services for young people suffering with eating disorders, and the aim will be that these people can begin treatment within two weeks of coming forward."
---
BEAT helpline: 808 801 0677 (open 365 days a year, 9am-8pm weekdays, 4pm-8pm weekends/holidays)
Or visit their website: beateatingdisorders.org.uk/support-services
SEED advice line: 01482 718130 (open 9.30am to 2.30pm weekdays)
Or visit their website: seedeatingdisorders.org.uk/services