5 min read
The government has won approval to keep in place its emergency Covid-19 powers for another 6 months after MPs voted for it by a majority of more than 400.
Health secretary Matt Hancock said the measures will only be retained "as long as they are necessary", but said he "cannot answer" if the Coronavirus Act will be retired in September or rolled over again.
The spectre of the power to make swinging restrictions to people's freedoms caused anger among a group of Tory backbenchers but in the end the motion passed easily, 484 to 76.
Of those who voted against the motion, 35 were Conservatives, along with 21 Labour MPs, 10 Liberal Democrats, 7 from the DUP, the sole Green party and Alliance members, and former Labour leader Jeremy Corbyn, who now sits as an independent.
Labour had earlier said they would support the government, but shadow health secretary Jonathan Ashworth said it was not offered with any enthusiasm.
Hancock had urged the Commons to back the measures, saying without it "we would lose for instance measures protecting commercial tenants and renters from eviction".
The minister added: "We would not be able to run virtual court hearings that are an integral part of maintaining the rule of law, people wouldn't be able to receive statutory sick pay for the full period that they are required to self-isolate.
"So there are some important technical provisions that allow for the running of public services when there is the social distancing that we have at the moment."
In light of opposition from his own backbenchers for extending the powers, Hancock said: "Although this Act remains essential and there are elements of it which we are seeking the renewal of, we've always said that we would only retain powers as long as they are necessary.
"They are exceptional powers and they are approved by this House for the use in the most extremis situations and must be seen in this light.
"And because of the progress we have made, we are now able to expire and suspend a whole raft of measures within this Act, just as we expired provisions after the last review six months ago."
But in response to Conservative former minister Steve Brine asking whether some parts of the act will need renewing again in another six months, he replied: "There are parts of this Act that have allowed us to do good things that everybody would like to see.
"When we do come to retire this Act, which we must within one year and preferably within six months, we will need to make sure that we can continue to do that sort of thing and make sure that nurses can be enrolled as easily as possible into the NHS.
"But I cannot answer whether we will be retiring it in six months. My preference would be yes, but given the last year, I think a prediction would be hasty."
The senior Tory MP Sir Charles Walker told the Commons: "As sure as eggs are eggs, we will be back here in six months at the end of September being asked to renew this legislation again.
"It is inevitable and anyone who thinks it's not inevitable is deluding themselves."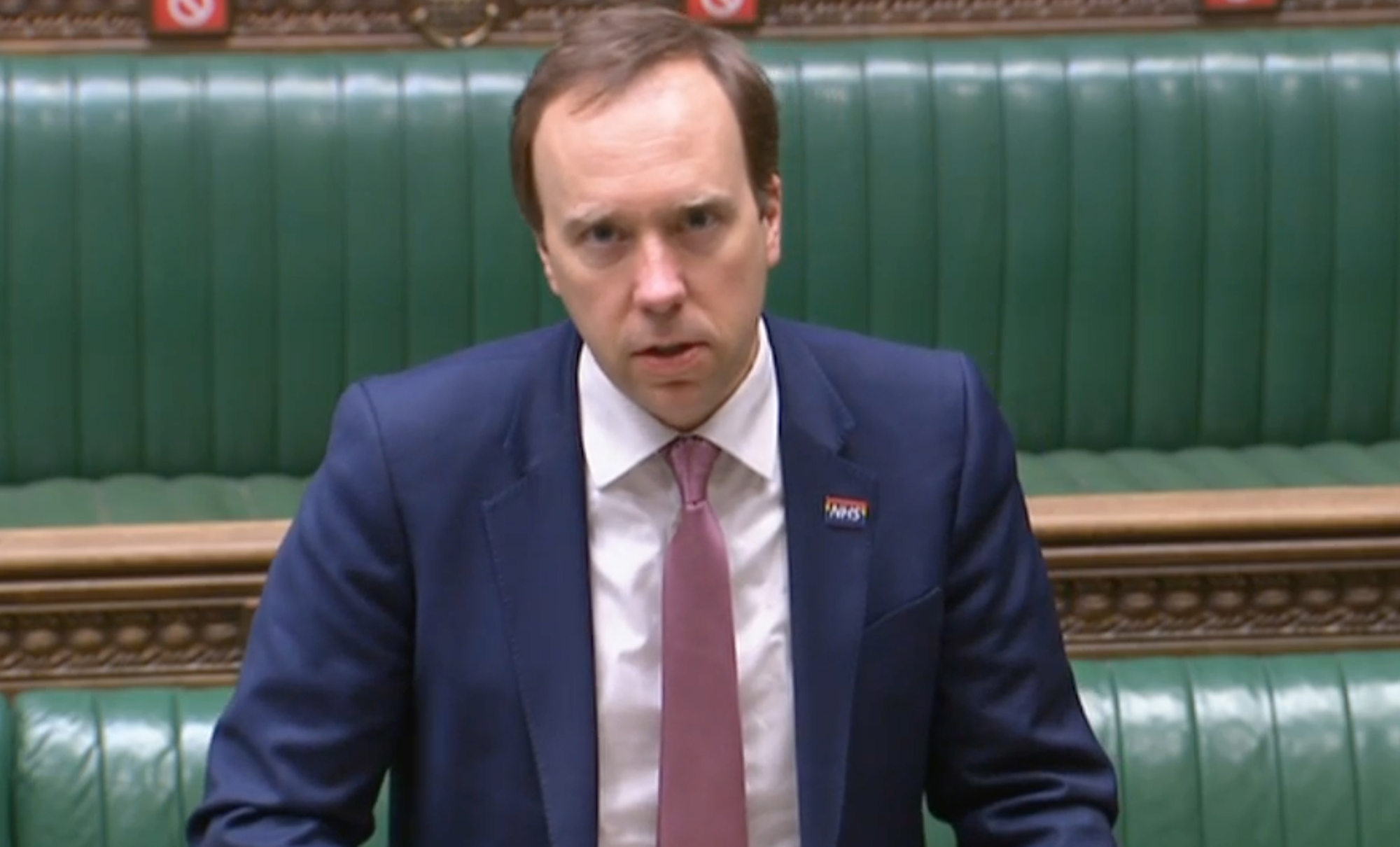 His colleague Sir Desmond Swayne, who opposed the renewal of the emergency coronavirus powers, said backing them again could lead to "total social control".
"Now those of us who can spot the trajectory will have seen yesterday that after months of denial, now indeed it will be the case that you will have to provide your vaccination bona fides when you go to the pub," he said.
"And those people who are teetotal imagining that they might be spared that intrusion and inconvenience can dream on, because undoubtedly this will be extended to restaurants, theatres, sporting venues and so proceeding to total social control.
"Did it ever occur to ministers that they might actually incentivise vaccinations? Carrot, not stick. Undoubtedly it didn't, because they can't kick the habit, they are wedded to the stick."
Sir Graham Brady, chairman of the 1922 Committee of backbench Conservative MPs, told the Commons:  "The danger is the government starts to believe that these fundamental civil liberties belong to ministers to grant to us or withhold.
"They do not, they belong as of right to British citizens. It is this habit of control that leads to coercive rules that have no sense in them."
The Conservative former Cabinet minister Jeremy Wright said "almost all" coronavirus restrictions should be lifted in May, saying "an entirely precautionary approach is simply not feasible here".
He added: "So although I support much of what the government has done and is doing in response to the pandemic, I cannot support the continuation of damaging restrictions any longer than I consider they are necessary, which I am afraid is less than the government propose in these regulations."
Bob Seely, Tory MP for the Isle of Wight, said "our liberties belong to us, not government and by continuing now when we have broken the link between death and hospitalisation and cases sets a dangerous precedent".
And Tory former minister Sir Christopher Chope said: "This is also an issue of trust and the government is using this slogan 'data, not dates', but the data is either being withheld or ignored."